Webinar: Handling Difficult Attorneys, Parties and Witnesses in Arbitration
June 21
@
12:00 pm
–
1:30 pm
1.5 Participatory MCLE Credits
This program will address difficult attorney behaviors of many types, including attempts to delay or disrupt the proceedings, or to intimidate the arbitrator, opposing counsel, or witnesses. We will discuss difficult parties, including those appearing pro se or who are represented but refuse to cooperate with their own counsel. We will discuss witnesses who may be belligerent or perhaps just apprehensive about the arbitration process.
The speakers will suggest techniques for mitigating the disruption to the proceedings from difficult participants, with the goal of maintaining neutrality and ensuring a fair process .
Finally, the Panel will discuss how to keep control of the process in the face of challenging participants. It will also review the arbitrators authority under the AAA Rules, including the power to sanction disruptive misconduct as articulated in AAA Comm. R-60.

This is intended to be a lively, interactive session, with all participants invited to share how they have handled difficult counsel, parties, or witnesses.
---
Non-Member Price
$55.00
Member Price
$25.00
---
Dana Welch, an arbitrator based in Northern California, has served as an arbitrator for over twenty years, presiding over more than 300 matters, ranging from multi-million dollar crossborder transactions to single claimant employment disputes. She is on the roster of the American Arbitration Association's large and complex commercial case and employment panels. She is also a distinguished neutral with CPR, and a member of the National Academy of Distinguished Neutrals. Ms. Welch is a Fellow of and Vice President of the College of Commercial Arbitrators, and a Fellow of the Chartered Institute of Arbitrators. She is a founding member and Vice President of CalArb, formed to promote international arbitration in California, and a panelist with the Silicon Valley Arbitration and Mediation Center. She is a Northern California "Super Lawyer" in ADR. She has been included in the 2022 Edition of Best Lawyers in America® for arbitration. Previously, she was the General Counsel of a technology-focused investment bank, and a litigation partner at an international law firm. She obtained her JD, Order of the Coif, from Berkeley Law School, University of California, Berkeley, and clerked in the District Court for the Northern District of California. For more information, see welchadr.com.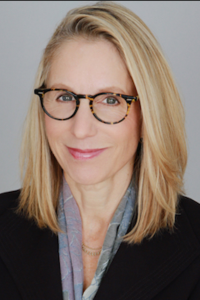 Alan Whilhelmy is a full time neutral after 36 years in the practice of law representing parties in construction disputes including public and private owners, contractors of all types, design professionals and material suppliers. His work as an attorney and as a neutral also includes real property and commercial disputes. He has been a member of the AAA Construction Industry panel of arbitrators for 26 years.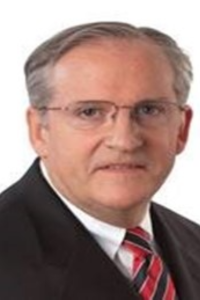 Edward Lozowicki is a well-known Arbitrator & Mediator specializing in Construction, Energy, and Commercial cases. He has served as Panel Chair, Panel Member or Sole Arbitrator in many cases through hearing and award, some with damages in nine figures. He serves on the panels of the American Arbitration Association (including its Large Complex Case Panels), CPR, FINRA and the California Public Works Arbitration Program.

Ed is a Fellow of the College of Commercial Arbitrators, the Chartered Institute of Arbitrators and the Construction Lawyers Society of America. He was Co-Chair of the Arbitration Committee of the ABA Dispute Resolution Section and is now a member of the Governing Council of that Section. Ed also taught Alternative Dispute Resolution at the Law School of Santa Clara University.

Previously he was a business trial partner at three international law firms and has over 35 years' experience as a trial lawyer. Prior to private practice he served as corporate counsel for a large international construction company. He has tried many cases before judges, juries, arbitrators and administrative agencies.

Ed has published many articles and lectured on arbitration law for the AAA and the ABA Dispute Section.
He recently served on the faculty of the ABA's Annual Arbitration Institute. Further information: www.lozowickiADR.com.