Webinar: Intro to Environmental Law Series – Forestry Law 101
June 22
@
12:00 pm
–
1:30 pm
Intro to Environmental Law Series – Forestry Law 101
A Discussion Presented by the CLA Environmental Law Section and ABA SEER Forest Resources Committee
---
Interested in the practice of environmental law? Running into environmental issues in another area of law? The Environmental Law Section of the California Lawyers Association (CLA) and the Forest Resources Committee of the American Bar Association (ABA) Section of Environment, Energy, and Resources (SEER) are excited to co-present this Forestry Law 101 webinar as part of a free series covering key practice areas within the environmental legal field. This series is geared toward law students, new lawyers, and even experienced attorneys interested in learning more about environmental law.
Participants will receive a "101" level introduction to the practice area from private, government, and non-profit lawyers. Each panel will include a high-level overview of the basic legal framework, real-life project examples, and a question-and-answer session for attendees to meet members practicing in the field.

Be on the lookout for more series programs this summer. Watch last year's Environmental Law 101 Series HERE.
---
Who are the Speakers?
Elisabeth L. Esposito is a Shareholder with Brownstein Hyatt Farber Schreck, LLP based in Sacramento. Liz is a Natural Resources attorney specializing in forestry, NEPA/CEQA, and water resources issues. Liz manages the environmental analysis process for complex natural resources projects and develops tailored strategies to assist clients in navigating environmental permitting. Liz previously worked as a NEPA planner for the U.S. Forest Service and as an attorney for the U.S. Department of Agriculture's Office of the General Counsel, advising the Forest Service on natural resources and land management issues. Liz uses her background to assist clients engaged in activities on national forests and public lands, private forest landowners and others engaged in forest and vegetation management across the nation. Liz holds a J.D. From U.C. Berkeley with a certificate of specialization in Environmental Law and a B.S. from U.C. Berkeley in Forestry and Natural Resources.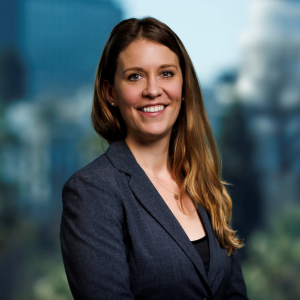 Susan Jane Brown is Principal of Silvix Resources, a nonprofit environmental law firm focusing on federal forest law, policy, and collaboration.  Her primary focus of litigation is federal public lands forest management, but her practice includes cases involving the Endangered Species Act, National Environmental Policy Act, National Forest Management Act, and other land management statutes. Ms. Brown teaches Forest Law & Policy to upper division law students at Lewis and Clark Law School in Portland, Oregon.  She is a former Co-Chair of the National Advisory Committee for Implementation of the National Forest System Land Management Planning Rule, currently serves on the Federal Advisory Committee for the Collaborative Forest Landscape Restoration Program, and is heavily engaged in collaborative forest restoration in the Upper John Day Basin in eastern Oregon.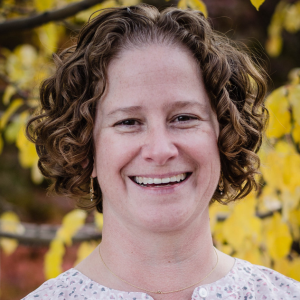 Toby A. McCartt is the Assistant Chief Counsel for the California Department of Forestry and Fire Protection (CAL FIRE). In his current position, he supervises all CAL FIRE attorneys working in environmental and natural resources law, including the attorney assigned to CAL FIRE's Forest Practice Program. Prior to becoming CAL FIRE's first Assistant Chief Counsel, Toby was CAL FIRE's first attorney dedicated solely to the Forest Practice Program. He has over ten years' experience providing extensive advice and counsel to CAL FIRE regarding its regulation of private timber harvesting and has argued at least 50 Forest Practice Enforcement cases before the State Board of Forestry and Fire Protection. Toby is a graduate of Lewis & Clark Law School in Portland, where he attended Susan Jane Brown's Forest Law & Policy course.