Webinar: Cesar Chavez and the Organized Labor Movement – History and Perspectives
March 31
@
11:30 am
–
12:30 pm
In this webinar, you will hear from individuals who knew and worked alongside Cesar Chavez, and those who work to continue his legacy. They will describe how Chavez's life and work impacted the organized labor movement, and how that impact continues to be felt today.
Speakers: Ira "Buddy" Gottlieb, Carlos Perez, Cinthia Flores, and Emilio Huerta
Moderator: Stephanie J. Joseph and Kevin Hosn
---
Ira L. Gottlieb has been a labor lawyer since 1982. He joined the firm now known as Bush Gottlieb in 1986 and has been a partner since 1989. Prior to joining the firm, he was an attorney with the United Farm Workers in Keene, California. He has litigated in state and federal courts and before such agencies as the NLRB, Presidential Emergency Board, California PUC, PERB and the ALRB.
Mr. Gottlieb is or has been a member of the ABA Committees on the RLA, and Development of the Law under the NLRA, and the ABA Labor and Employment Law Section, the State of California Labor and Employment Law Section, LACBA Labor Law Section, and the AFL-CIO Union Lawyers Alliance. He is a senior editor of the ABA publication, "The Railway Labor Act," Second, Third and Fourth Editions. He has taught labor law at Southwestern University Law School in Los Angeles.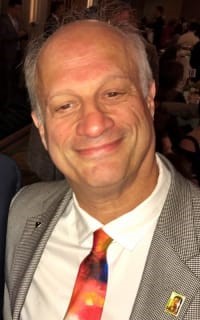 Carlos R. Perez has represented unions and their members for 27 years. Over this period, he has represented thousands of educators (in K-12 districts and community colleges) and other public sector employees throughout Southern California, in all aspects of employment litigation including arbitrations, mediations, individual dismissal hearings and mass layoffs. He has a long history of representing clients in complicated and emotionally charged cases, including but not limited to situations involving serious crimes, allegations of child abuse, fraud, sexual harassment, drug dependency, mental illness, discrimination, retaliation and bullying. Prior to that time, he worked as in-house counsel for the United Farm Workers, where he represented the UFW and its members in grievances and administrative proceedings before the Agricultural Labor Relations Board. Carlos has previously worked at the E.E.O.C. in Washington, D.C. and the Mexican American Legal Defense and Education Fund in Los Angeles. Formerly a partner in the firm of Reich, Adell & Cvitan, where he worked for 22 years, Carlos started his own practice in 2018.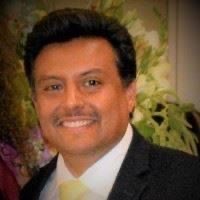 Kevin K. Hosn is a Deputy Attorney General at the California Department of Justice, Attorney General's Office, in Los Angeles. He has over twenty years of civil litigation experience in state and federal courts. He has argued in the California Supreme Court and Courts of Appeal.
Kevin's practice at the Attorney General's Office focuses on defending state agencies in employment matters at administrative hearings, trials, and through appeals. He represents state agencies and their officers against claims brought pursuant to the California Fair Employment and Housing Act, the Whistleblower Protection Act, Strategic Lawsuits Against Public Participation, the Americans with Disabilities Act, Section 1983, the Civil Rights Act of 1964, the Racketeer-Influenced Corrupt Organizations Act, the Government Code, and the Vehicle Code.
Prior to joining the California Attorney General's Office, Kevin worked as a Trial Attorney at the United States Department of Justice in Washington, D.C. At the Justice Department, he investigated and litigated federal civil rights claims against local and state governments in approximately thirty federal districts.
Kevin has also worked as an associate attorney in civil litigation firms in Southern California, as an in-house attorney in the legal department of a large corporation, and as a judicial extern to two bankruptcy judges.
He has served as a mentor to law students and as a moot court judge. He is fluent in Farsi.
Kevin received a B.A. in Economics from the University of California, Irvine, and a J.D. from the University of San Diego, School of Law.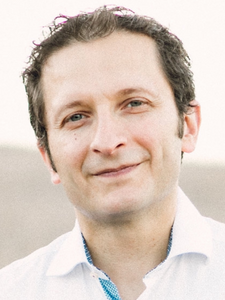 Emilio J. Huerta is a native son of the San Joaquin Valley and a lifelong resident of Kern County. As the son of Dolores Huerta, Emilio witnessed firsthand the organizing leadership of Cesar E. Chavez and his mother Dolores and learned to appreciate the value of committing to a life of service to others. Emilio has dedicated his legal career of 30 years to improving the lives of working families throughout the United States.
He received a Bachelor of Arts degree in Political Science from California State University Bakersfield in 1983 and a Juris Doctorate degree from Santa Clara University School of Law in 1987.
Prior to attending college, Emilio dropped out of high school at the age of 16 to volunteer full time for the United Farm Workers. At the age of 20, he was trained as a labor negotiator for the UFW to represent farmworkers throughout California who won their right to organize and collectively bargain under California's Agricultural Labor Relations Act.
Emilio has always believed that successful nonprofit organizations can positively impact the daily lives of low-income families. Emilio served as corporate counsel for Omni Family Health (a Kern County based primary health care organization serving low-income farmworkers throughout Kern County), Corporate Secretary and General Counsel for the Cesar Chavez Foundation (formerly the National Farm Workers Service Center, Inc.), and currently serves as General Counsel for the Dolores Huerta Foundation. He has served as a Court Appointed Child Advocate (CASA) and is a national representative for the United Farm Workers union.
As General Counsel for the Cesar Chavez Foundation, Emilio played a critical role in developing more than $400 million in affordable housing in California, Arizona, Texas, and New Mexico. His knowledge of real estate, nonprofit law, and public financing has resulted in the development and construction of dozens of primary health clinics in the counties of Kern, Fresno, Los Angeles, and San Diego.
He has served as Board Chair of Greater Bakersfield Legal Assistance (Kern County's legal aid organization) and as Board Chair of Self-Help Federal Credit Union (a national credit union with branches in California, North Carolina, Illinois, and Florida). He has served as a board member with The Bakersfield Aids Project, Kern Central Credit Union, the Betty Ann Ong Foundation, the Cesar Chavez Service Clubs, and the California State University Hispanic Excellence Scholarship Fund. Emilio is currently a Board member of California Rural Legal Assistance and Valley Voices.
Much of his legal work this past decade has involved representing clients who were the victims of discrimination and wage theft.
In 2016 Emilio was a candidate for the U.S. House of Representative in California's 21st Congressional District, and a candidate for the Kern County Board of Supervisors in 2020.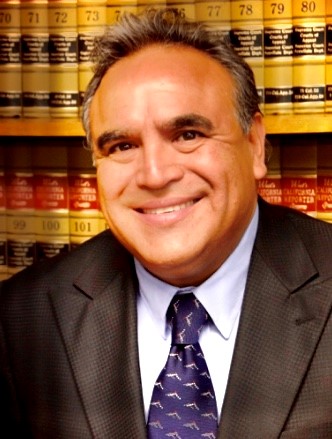 Stephanie J. Joseph is Staff Counsel at the California Teachers Association, where she advises and represents CTA and its affiliated chapters in matters relating to labor, employment, and education law, including civil litigation, unfair labor practice proceedings, representation matters, arbitrations, layoffs, and special education matters. Ms. Joseph has significant experience, both in private practice and as in-house counsel, representing private and public sector union clients across a broad spectrum of industries, including skilled trades, food services, the entertainment industry, health services, education, and more. Ms. Joseph is a member of the Executive Committee of the Labor & Employment Law Section of CLA, where she serves as an Editor-in-Chief of the Labor & Employment Law Review, Chair of the Public Sector Law Conference Committee, and Co-Chair of the Marketing Committee. She attended the University of Pittsburgh (BA) and the University of Tennessee (JD).