Global Commercial Leasing: Beginner's Guide to Commercial Real Estate Leasing in Jamaica
November 17, 2021
@
5:00 pm
–
6:15 pm
1.25 Hours MCLE
Topics to be covered include: lease economics, lease registration, assignment & subletting, landlord remedies, tenant remedies for landlord defaults, lease exit strategies, typical security deposit requirements, formalities of lease execution, relevant tax issues and extension protocols.
Moderator: Lisa Gooden. Speaker: Tracey A. Hamilton.
Non-Member Price – $55.00  
Member Price – $35.00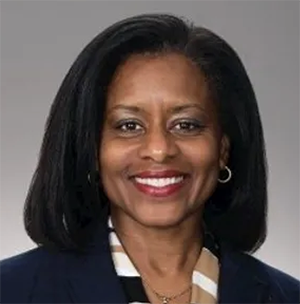 Lisa Maree Campbell Gooden is a commercial leasing attorney with more than 25 years of experience representing owners, investors, tenants and other clients in commercial lease transactions throughout California in top tier law firm and in-house settings. Her legal career began as a Real Estate Associate with O'Melveny & Myers in Los Angeles for 5 years, then steadily progressed in-house, as Legal Counsel in the LAUSD's Planning & Development Office; as a transactional attorney for FSR Brokerage, Inc. (aka Fred Sands Realtors); and Douglas Emmett, Inc. ("DEI"), a publicly traded and self-managed real estate investment trust, as a Senior Leasing Attorney. Over the course of 14 years with DEI, she generated and enhanced revenue by successfully drafting, negotiating and closing hundreds of commercial office and ground floor office/retail lease transactions across DEI submarkets in Los Angeles and Honolulu from letter of intent through premises construction stages.
After DEI and prior to her current Sr. VP position at Landmark Equity Properties, Lisa returned to a major law firm where she was a senior attorney at Goodwin Procter LLP. As a key member of the Business Law Department and Real Estate Capital Markets Group, she represented landlords and tenants with large and small scale commercial leases and subleases in California. Lisa resides primarily in Southern California with her husband and 2 adult sons.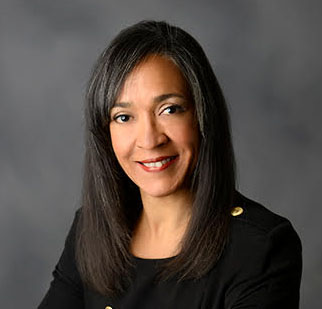 Tracey A. Hamilton has been providing legal services to individuals and corporate entities in Jamaica and to the Jamaican diaspora for over 20 years. She focuses her practice on real estate, business and corporate, and intellectual property law.

After graduating from the University of the West Indies with a Bachelor of Laws degree with Honors in 1988 and from the Norman Manley Law School in Jamaica in 1990, Tracey continued studies and attained a Diploma in International Relations from the University of the West Indies and several diplomas and certificates in marketing and information technology.

In 1992, Tracey challenged the status quo and started her own law office in the Chambers of Frank Phipps, Q.C. and has practiced as a Sole Practitioner ever since.

Tracey is a member of the Roll of Attorneys-at-Law of the Supreme Court in both Jamaica and Trinidad and Tobago and a member of the Jamaica Bar Association.

She has served on several Boards of Directors including the Jamaica Lottery Company Limited, Telepost Services Limited and the Jamaica Savings and Loan Building Society. She is also a past member of the Consumer Affairs Commission and served as an Honorary Attorney of the Chamber of Commerce in Jamaica.