Free Webinar: Radically Transform Your Health Through a Whole-Food, Plant-Based Diet
October 20, 2020
@
1:00 pm
–
2:00 pm
Free webinar! No MCLE.
It's the food! Currently, approximately 86% of US health care costs are attributable to chronic disease. Over 70% of adults in the U.S. are either overweight or obese; 50% have either prediabetes or diabetes, and coronary artery disease continues to be the #1 cause of death for men and women in the U.S. The tragedy of the dismal figures above is that the majority of chronic illness in the U.S. could be prevented by making healthy lifestyle changes, especially in the area of nutrition. A whole-food, plant-based diet has demonstrated the ability to prevent and reverse the majority of chronic illnesses. This session will explain what a whole-food, plant-based diet is, the evidence supporting its ability to reverse chronic illness and radically improve one's health, and practical steps for adopting this lifelong joyful way of eating.
[This session is not for MCLE credit.]
Brought to you by the California Lawyers Association Health and Wellness Committee!
Speaker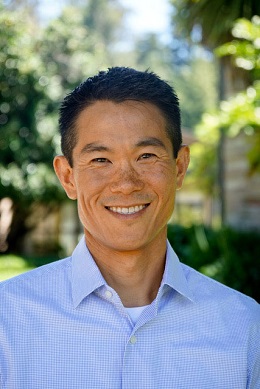 Dr. Lim is the Medical Director of the McDougall Program & a Staff Physician at TrueNorth Health Center. He recently launched a pilot Lifestyle Medicine program at Kaiser Permanente Santa Rosa Medical Center, where he also co-leads the Plant Based Diet Support Group which meets monthly and is the Center's most highly attended group class. Dr. Lim is passionate about educating his patients, health care providers, & the public about the benefits of a plant-based diet in preventing, treating, & reversing chronic illnesses such as obesity, diabetes, cancer, and heart disease. He has given numerous local, national, and international lectures on lifestyle medicine, behavioral change, & plant-based nutrition. Dr. Lim is a graduate of Stanford University, Harvard Law School, & Boston University School of Medicine. He is board certified in family medicine & completed his residency training at Santa Rosa Family Medicine Residency, a UCSF affiliate. He is also a bar-certified attorney in CA.