Free Webinar: Pro Bono for Small Businesses
July 11
@
12:00 pm
–
1:00 pm
Free event! 1.0 Self-study credit available
California has some of the best programs in the United States in which business lawyers open doors for aspiring entrepreneurs. Volunteer lawyers are key to these programs and give economic justice to their clients, their families and employees, and their communities. Three of those programs — Bet Tzedek, Start Small Think Big, and Public Counsel, moderated by Judge Charles Crompton of San Francisco Superior Court — will present a California Lawyers Association MCLE program via Zoom.
Speakers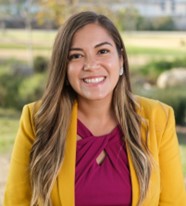 Nadia Segura Narvaez
Directing Attorney, Small Business Development Program
Nadia Segura Narvaez joined Bet Tzedek as Directing Attorney of the Small Business Development Program in August 2021. Nadia comes to Bet Tzedek with a wealth of experience. Most recently, Nadia served as a Legal Officer at TrustLaw, the legal pro bono program of the Thomson Reuters Foundation. In this role, she connected high- impact NGOs and social enterprises working to create social and environmental change with law firms and corporate legal teams to provide them with free legal assistance. She also led strategic legal research projects on regional and cross- border issues, focusing on human trafficking. Prior to that role, Nadia served as a Supervising Attorney of the Survivors of Violence Unit at the Central American Resource Center (CARECEN), a leading immigrant rights organization in the United States. Nadia represented survivors of human trafficking and violent crimes before law enforcement agencies and in immigration court. Nadia also worked in private practice as an international lawyer with Cleary Gottlieb Steen & Hamilton LLP in New York and as an in-house counsel in a leading consumer company in Mexico.
Nadia received a Master of Laws from Columbia Law School, where she earned the Parker School Recognition of Achievement in International and Comparative Law. Nadia also holds a Law Degree from Tecnológico de Monterrey in Mexico and a Bachelor's Degree in Political Science from Universidad Autónoma de Nuevo León. She is admitted to practice law in California, New York and Mexico.
Jennifer DaSilva
Founder & Executive Director, Start Small Think Big
Jennifer is an attorney whose professional background has been in community development. Jennifer began her career in the Bronx in the late 1990s as the Director of the East Side House Settlement Youth Leadership Program, working closely with South Bronx families and community groups, and building partnerships between East Side House and private funders, nonprofit and government institutions, and private businesses. After graduating from law school in 2001, Jennifer clerked on the District of Columbia District Court for the Honorable Gladys Kessler and worked as a Litigation Associate at Debevoise & Plimpton in New York. Jennifer then worked for the Lawyers' Committee for Civil Rights Under Law, where she helped to coordinate their 2008 west coast Election Protection effort by opening three national hotline call centers in California, building mobile legal field programs in Nevada and Washington, and recruiting and training 1500+ legal volunteers. Prior to founding Start Small Think Big  in  2010,  Jennifer  worked  at  Angkor  Microfinance  Kampuchea,  a  licensed Cambodian Microfinance Institution in Phnom Penh, Cambodia, where she helped to design a new micro-insurance product for the Cambodian market. She is the chair of the San Francisco Economic Development Alliance, a collaborative of 18 non-profit organizations in San Francisco and across the Bay Area that provide support services to small businesses. Jennifer holds a BA in Political Science from Yale University and a JD from Cornell Law School.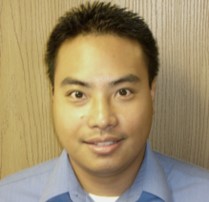 Carlo Castro
Small Business Program Manager
Carlo is the Small Business Program Manager of Public Counsel's Community Development Project (CDP). Carlo focuses his work on providing transactional and advisory assistance to nonprofits and small businesses that are located in underserved communities. With more than a decade of experience as the Senior Placement Coordinator within Public Counsel's Community Development Project, Carlo oversaw the placement of various transactional and advisory matters for nonprofits and small businesses, ranging from discrete employment law advice, to complex real estate and affordable housing transactions. Through this role, Carlo has built the capacity of hundreds of nonprofits and small businesses over the years. Carlo's clients in the Community Development Project have included safety net health care providers, nonprofit housing providers, and entrepreneurs.
Prior to joining Public Counsel, Carlo recruited disability attorneys as the Hearing Coordinator for a National Social Security Law Firm. Carlo completed his undergraduate degree in Psychology at Occidental College.