Free Webinar: Judicial Accountability: A Better Judiciary Makes A Better Society
April 20
@
12:00 pm
–
1:15 pm
Free event! 1.0 hour self-study general CLE credit, including 1.0 hour of elimination of bias self-study CLE credit. Presented by the CLA Diversity, Equity, and Inclusion Committee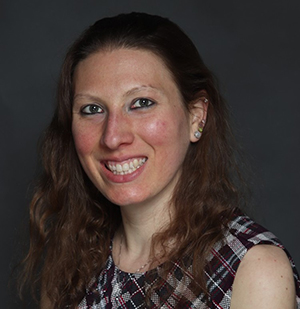 The Legal Accountability Project (LAP) is a non-profit dedicated to increasing judicial accountability to ensure positive clerkship experiences nation wide. LAP is quantifying the scope of harassment, discrimination and diversity issues in the courts, and using research to craft effective solutions.
Aliza Shatzman founded The Legal Accountability Project, a nonprofit aimed at ensuring that law clerks have positive clerkship experiences, while extending support and resources to those who do not. Aliza writes and speaks regularly about judicial accountability.
After earning her JD from Washington University School of Law, Aliza clerked in D.C. Superior Court during the 2019-2020 term. In March 2022, Aliza submitted written testimony for a House Judiciary Subcommittee hearing about the lack of workplace projections in the federal judiciary, detailing her experience with gender discrimination, harassment, and retaliation by a former D.C. judge. Her testimony strengthened advocacy for the Judiciary Accountability Act, legislation that would extend Title VII protections to judiciary employees, including law clerks.
Aliza has published in numerous forums, including the Harvard Journal on Legislation, UCLA Journal of Gender & Law, Yale Law & Policy Review, NYU Journal of Legislation & Public Policy, Administrative Law Review, Above the Law, Law360, Slate, Ms. Magazine, and Balls & Strikes.