Civic Engagement: Volunteer Training for K-12 Classroom Visits
August 29
@
12:00 pm
–
12:20 pm
Free event! No MCLE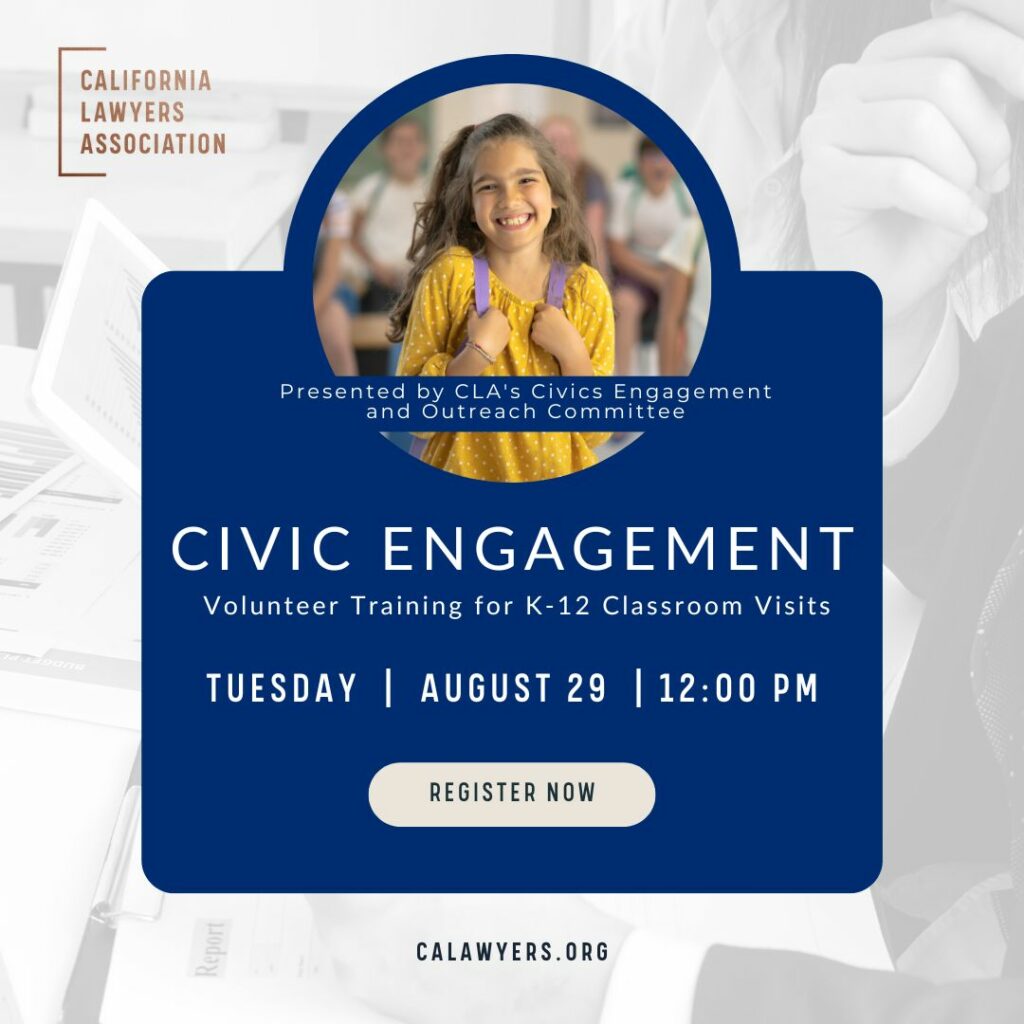 One of CLA's key priorities is to help increase the civic awareness, knowledge and engagement of Californians. Facilitated by our Civics Engagement and Outreach Committee (CEO), there are numerous opportunities to get involved at CLA or your local community and one of them is delivering age appropriate civics education within K-12 classrooms.

This training will offer best practices for classroom visits to make sure you are prepared to volunteer for Constitution Day, Law Day, or any day! Get a refresher on school security, technology and common student questions.

CLA has a fantastic collection of civics content to share with educators and students. Ranging from a comic book for kids to video series about safe interactions with law enforcement – this training will guide you through materials and how to access each so you can feel ready for a classroom presentation.

This training is open to any lawyers and judges interested in expanding civic engagement opportunities in California.
For a full list of civics curriculum please visit https://calawyers.org/initiatives/civics-engagement-and-outreach/
Speakers:
Jerrilyn Malana is the Chair of CLA's Civic Engagement and Outreach Committee
Rachelle Cohen is a member of CLA's Civic Engagement and Outreach Committee