Summer 2020 Program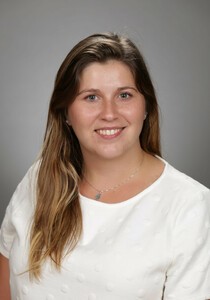 Vivienne Pismarov, of UC Davis Law School, spent her summer at Earthjustice in Los Angeles.
"The most memorable experience through my fellowship was the opportunity to help submit a public comment to oppose a proposed nuclear waste rule. I had the privilege to help the team from the beginning of the case, all the way to the deadline. Aside from developing my research and writing skills along the way, I also learned what it means to be a part of a team and how to think creatively. Additionally, the fellowship provided me ample opportunities for mentorship, which was invaluable to me as a first-generation student.

"I believe that this fellowship will help me in the future because it helped me develop a strong environmental law background and learn what I want in a career. I was lucky enough to be surrounded by dedicated advocates, and I hope to model my next steps and professional development off of the amazing Community Partnerships team at Earthjustice. Additionally, I hope to keep working within the new network that I have developed so that I can be an environmental attorney after law school. 

"I'd like to really emphasize the invaluable mentorship that I received through the fellowship. I met so many dedicated individuals who were always willing to be candid supporters of my personal and professional development. I can't thank my mentors enough!"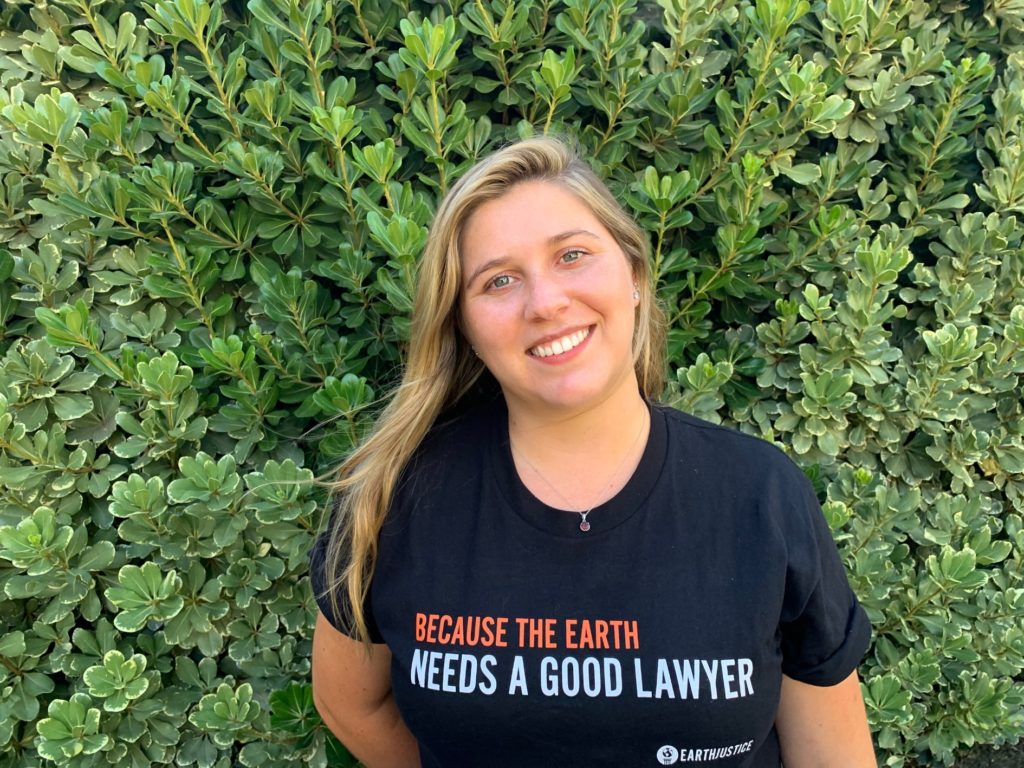 More information coming soon about our other 2020 Fellows:
Marjan Kris Ramos Abubo, of UC Davis Law School, who spent his summer at the Center for Biological Diversity, Oakland
Jina Kim, of UC Berkeley Law, who spent her summer at Communities for a Better Environment, Richmond
Isabel Johnson, of UC Davis Law School, who spent her summer at the CalEPA Office of the Secretary, Sacramento
---
Summer 2019 Program
Elias Rodriguez, of Santa Clara law school, spent his Fellowship at Earthjustice in San Francisco: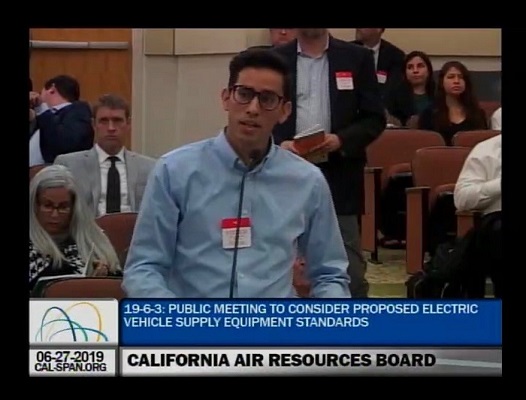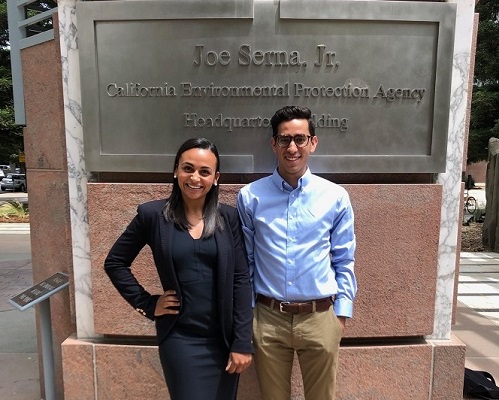 "The most memorable experience was preparing and presenting a public comment in front of the California Air Resources Board. The experience reminded me that we must advocate for environmental justice in all public forums. … This fellowship provided me with a village of legal professionals willing to support and guide me through my career. I learned that cultivating this village of experienced and young lawyers, is crucial to creating a diverse legal field."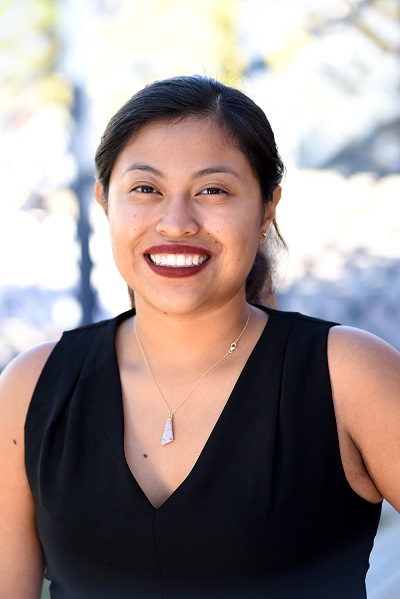 Idalmis Vaquero, of UCLA law school, who spent her Fellowship at Communities for a Better Environment (CBE) at their Huntington Park office:
"As part of my fellowship this summer, I support two of CBE's Southern California local campaigns. One of the things I liked the most about this fellowship was participating in strategizing meetings with staff attorneys, community organizers, and researchers and being able to sometimes answer legal questions that the team had. I was able to familiarize myself with CEQA, RCRA, CERCLA, and bankruptcy law and come to meetings with an understanding of how these laws could affect our strategies. In reflecting with the attorneys at CBE, I was able to see the connections between these two campaigns and brainstorm next steps based on the similarities we saw.
"This fellowship reminds me of the importance of collaborating with organizers and researchers to build effective campaigns and being mindful of the role attorneys play in working with environmental justice communities. I appreciated how attorneys at CBE are helping to bridge the divide between environmental justice and other social justice issues, such as housing and immigration, which is something I hope to build into my practice."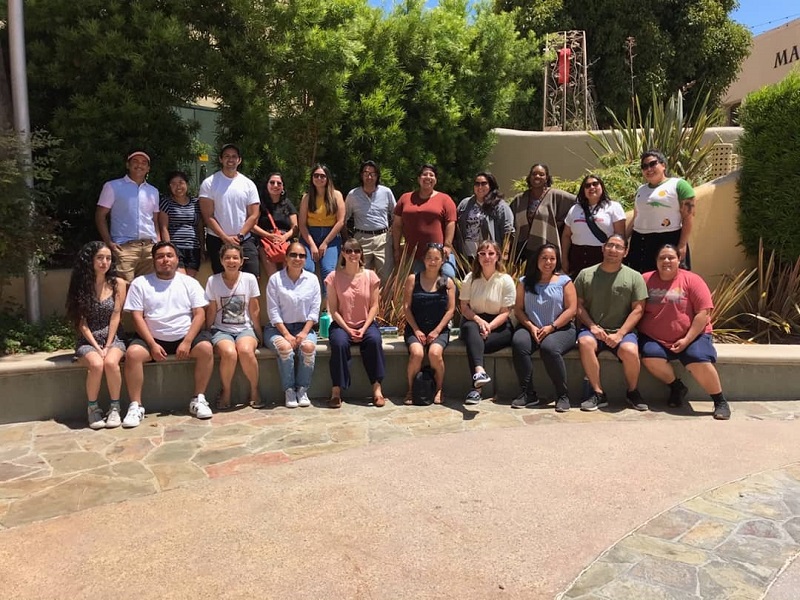 Mina Arasteh, of UC Davis law school, spent her Fellowship with the Bureau of Environmental Justice in the Environment Section of the California Department of Justice. Here is what she had to say about her experience:
"This summer I conducted extensive research on Proposition 65, CERCLA, and CEQA related matters. My main project was a memorandum exploring the relationship between Proposition 65 and the Communications Decency Act, as it relates to the regulation of e-commerce.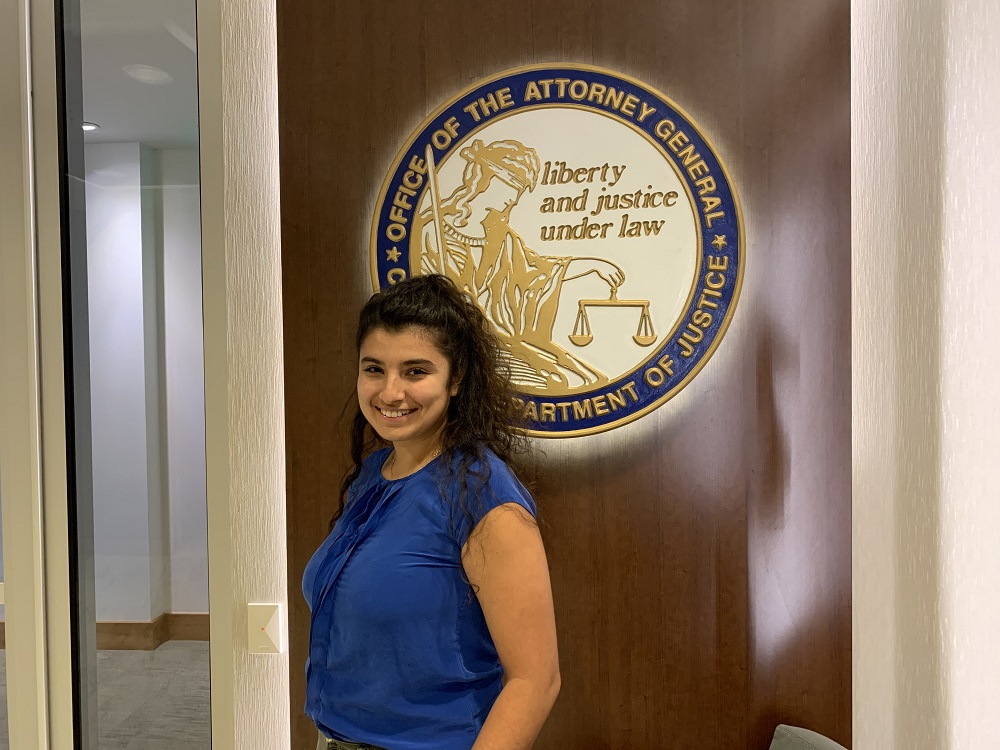 "My most memorable experience was attending opening statements for a consumer protection case involving pelvic mesh sold by Johnson and Johnson. It was inspiring seeing attorneys with the California Department of Justice holding wrongdoers accountable and seeking justice for affected Californians.
"The network of environmental professionals I've been able to build through the fellowship this summer are undoubtedly relationships I will continue to develop over the course of my career. The guidance and support provided by the fellowship process, from start to finish, has been critical to gaining my bearings in the field of environmental law and understanding the different career options available to me.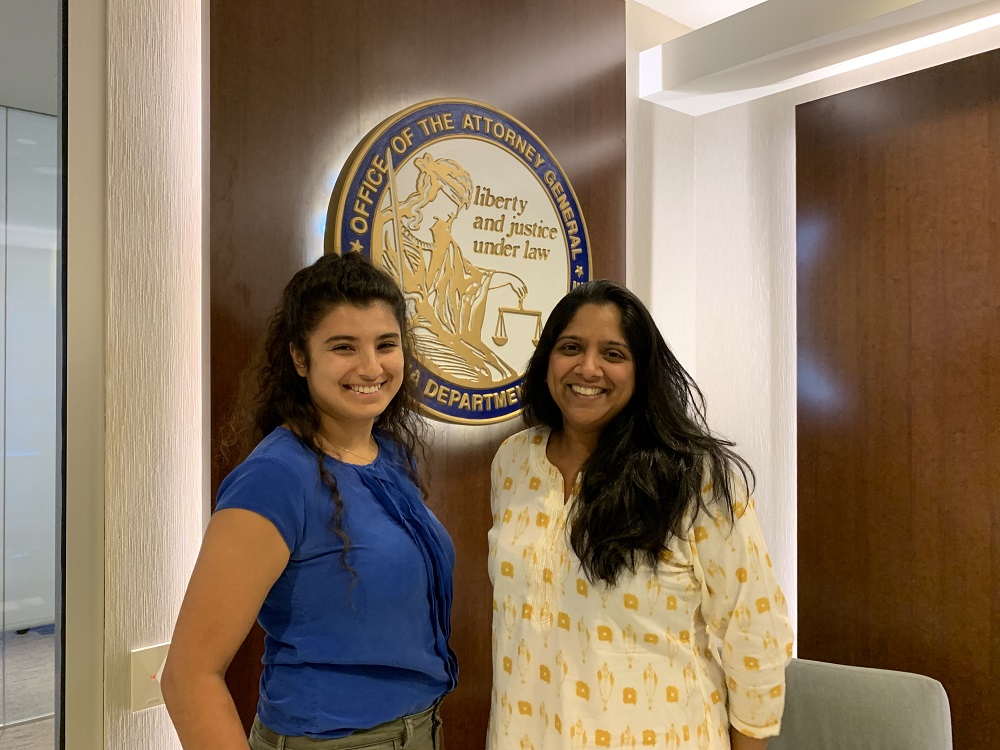 "I hope to continue to develop my legal research and writing skills, which were immensely improved as a result of the feedback I received from my supervising attorney, Suma Peesapati."
Michael Damasco, UC Irvine law school, spent his Fellowship at the Center for Race, Poverty & the Environment (CRPE) in Oakland:
"I spent my summer at the Center on Race, Poverty & the Environment. I'm fortunate enough to have a varied experience where I was constantly working on new projects. For example, I was able to hone my legal writing with memos, letters of support, and even contributed to an amicus brief. I was able to engage in policy advocacy in the Capital by meeting with staff members and policymakers. Finally, perhaps the most meaningful, I was able to meet many of the community members whose lives are most impacted by our work. I was able to attend and participate in many community meetings and workshops. Learning first-hand the struggles made me realize that I had picked the right career path.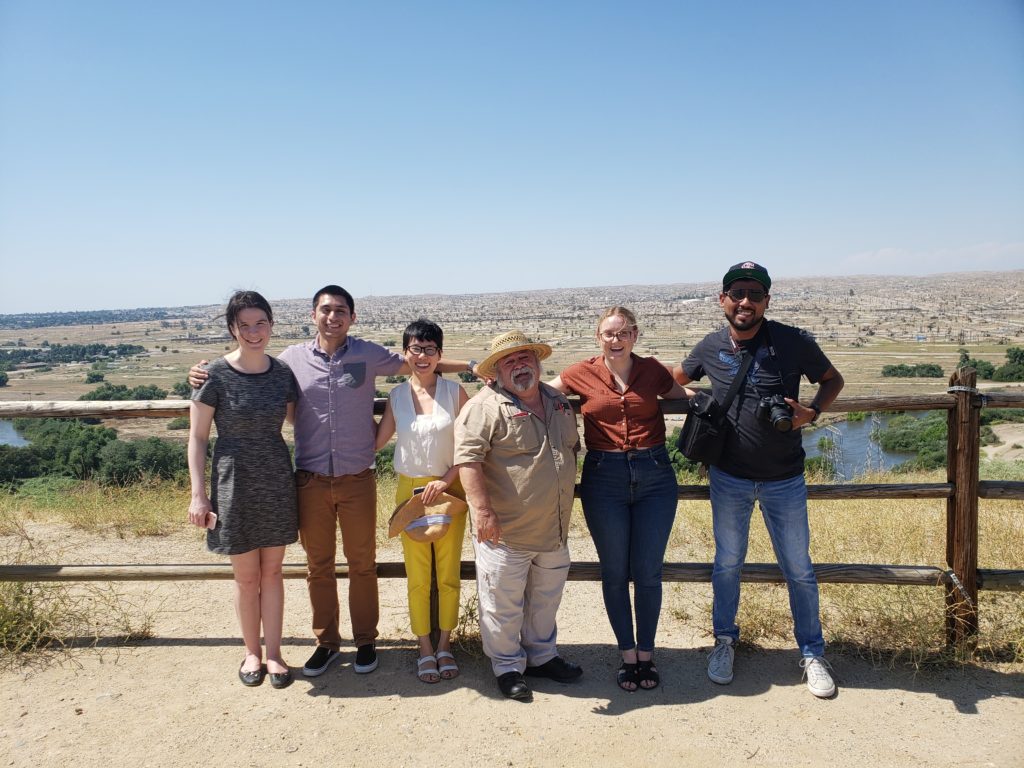 "This fellowship has opened up the legal profession for me in a way that I could not imagine. I've met so many attorneys and professionals who are eager to see me continue my journey. I know that the relationships I've made through this fellowship will continue throughout my career.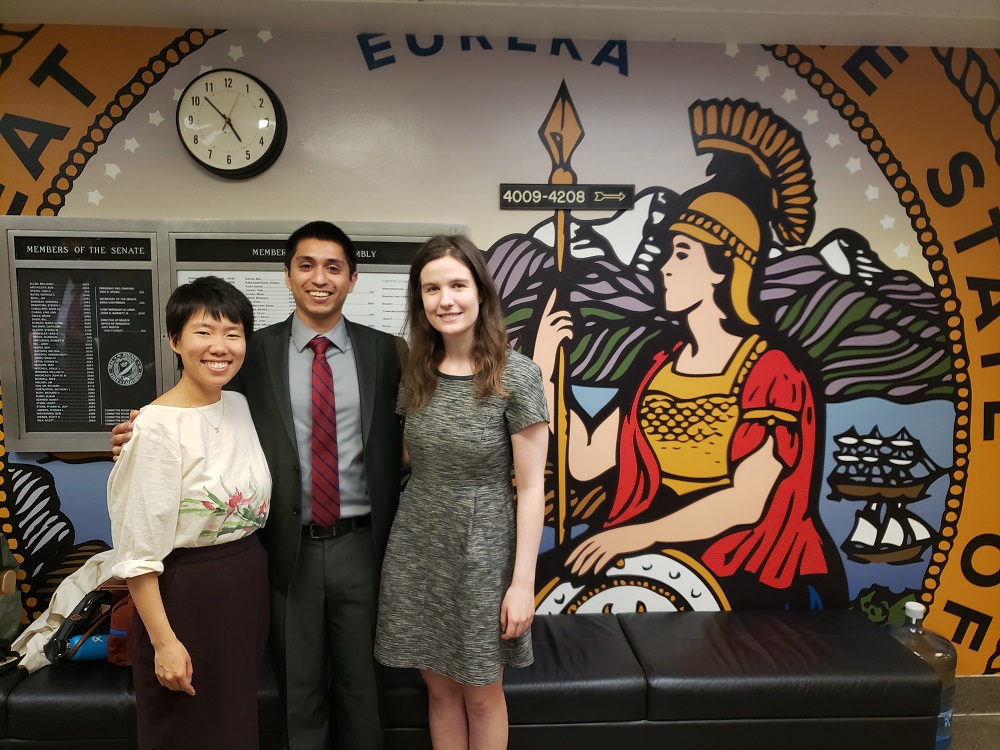 "I am incredibly grateful for this fellowship. Because of it, I have been able to secure a position at a dream organization as well as explore my passion for environmental justice."
---