Member Spotlight: Aaron E. de Leest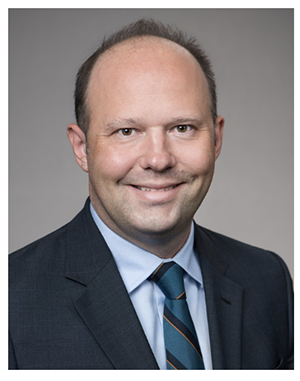 This month, we are delighted to highlight the achievements of Business Law Section member, Aaron E. de Leest.
Aaron is the current Co-Chair of the Insolvency Law Committee and a past chair of the Publications Subcommittee for the ILC. Aaron is senior counsel at the law firm of Danning, Gill, Israel & Krasnoff, LLP, in Los Angeles and is an experienced bankruptcy attorney and litigator.
Aaron's practice includes representing clients in financial distress, as well as fiduciaries and creditors in and outside of bankruptcy. He has achieved successful results for his clients in a number of forums, including before the Ninth Circuit Court of Appeals in both published and unpublished decisions and in the bankruptcy court. Aaron is exceedingly grateful to his firm for the support it has provided to him over the years in all of his endeavors.
Aaron is married and a father of two sons and a daughter. One son is attending UC Berkeley and the other will be attending UC Santa Barbara in the fall. Aaron's daughter is in high school and is the goalie for her varsity soccer team and ECNL club soccer team. His daughter's club team finished second in the nation in the ECNL finals last summer and is currently preparing for a run at an ECNL championship this summer. When he is not working or sitting on a soccer sideline, Aaron enjoys spending time hiking and backpacking with his family and friends. If all goes well, Aaron intends to complete the last segment of the John Muir Trail this summer with his younger son before he heads off to college.
---