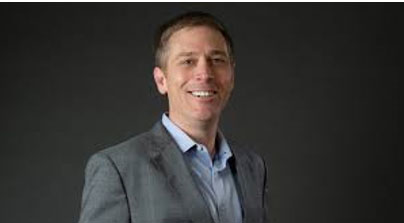 Business Law Section (BLS) members, I am honored to serve as the Chair of the BLS for the 2019-2020 California Lawyers Association (CLA)/Bar year!
The theme for the BLS this year is Serving the Community: Part of Something Bigger Than Ourselves. The BLS will work hard this year to fulfill the CLA's mission of promoting excellence, diversity and inclusion in the legal profession and fairness in the administration of justice and the rule of law. We need your involvement to accomplish those goals. To learn more about the BLS, or to apply to serve as a member or advisor for one of the standing committees, go to the BLS website https://calawyers.org/section/business-law/ or e-mail me at cweber@bg.law.
The leaders for the BLS's 15 standing committees (including the quarterly Business Law News publication) will be meeting November 2-3 to focus on bringing the BLS constituency great content and events throughout the year. During the coming year, the BLS will provide cutting edge CLE events, webinars, important case law and legislative updates through its eBulletins, BLS updates through the monthly eNews, and in-depth analysis in its quarterly Business Law News.
I would like to congratulate the incoming BLS Officers and Executive Committee members and advisors on their appointments for the 2019-2020 year, and extend my thanks to all of the returning Executive Committee members and advisors! Click here https://calawyers.org/section/business-law/executive-committee/ for the full list of BLS officers, Executive Committee members and advisors.
The BLS also owes thanks to Monique Jewett-Brewster, the 2018-2019 Chair of the BLS, for an incredible year for the BLS! Monique's leadership brought an unrivaled energy and enthusiasm to the BLS. During the past year, among other things, the BLS eNews was revamped to provide engaging monthly updates from the BLS, the BLS expanded its outreach efforts to increase diversity and inclusion, the BLS engaged in community service working with the California Minority Counsel Program to present an Advance Directives event for senior citizens taking place on October 26 (https://cmcp.org/event/ad-102619/), and the BLS continued the judicial profile series (https://calawyers.org/tag/judicial-profile-series/) with judicial profiles on the Hon. Scott C. Clarkson (United States Bankruptcy Judge, C.D. Cal.), the Hon. Autumn D. Spaeth (United States Magistrate Judge, C.D. Cal.) and the Hon. Mitchell D. Dembin (United States Magistrate Judge, S.D. Cal.). It was a great year for the BLS.
Thank you for your membership in the BLS, and the BLS looks forward to a great 2019-2020 CLA/Bar year!
Corey R. Weber
2019-2020 Chair
cweber@bg.law
---