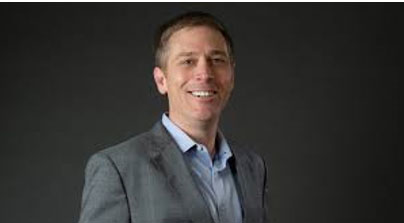 Since last month's eNews, the temporary shutdown of the economy has continued and most of us are still working from home. Client meetings and court appearances are by phone or through video conferencing platforms, and the regular social interactions between attorneys have also moved to online platforms.
The CLA Business Law Section (BLS) has responded quickly to the legal issues created by the coronavirus by creating short videos available free of charge to business owners and the public on YouTube.
The BLS coronavirus resource videos available include: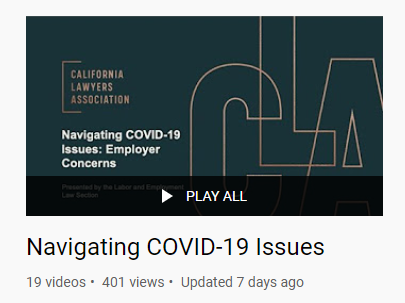 The videos are possible based on the hard work of the BLS' standing committees, which are working substantive committees of lawyers.
The standing committees meet on a monthly basis and work between meetings to prepare eBulletins on new case law and legislative updates, create educational programing for lawyers, draft proposed legislation, and engage in outreach to their constituencies. BLS standing committees include Agribusiness, the Business Law News Editorial Board, Business Litigation, Commercial Transactions, Consumer Financial Services, Corporations, Financial Institutions, Franchise Law, Health Law, Insolvency Law, Insurance Law, Internet and Privacy Law, Nonprofit Organizations, Opinions, Partnerships and Limited Liability Companies. This is a great time to think about joining one of the BLS's standing committees. More information regarding the BLS and its standing committees is available here.
Most of the standing committees will be voting on new members during May, so if you are interested, you should apply soon. The application for BLS standing committees is available here.
In addition to the publicly-available YouTube videos, the BLS has some exciting and timely upcoming webinars during May:
As always, the BLS will continue to provide timely and engaging content and will work to fulfill the CLA's mission of promoting excellence, diversity and inclusion in the legal profession and fairness in the administration of justice and the rule of law. Thank you for your continued involvement in the BLS!
Corey R. Weber
Chair
California Lawyers Association Business Law Section
cweber@bg.law
---