Why I Became a Competition Lawyer – And Am Delighted I Did
An Interview with 2019 "Antitrust Lawyer of the Year" Penelope Preovolos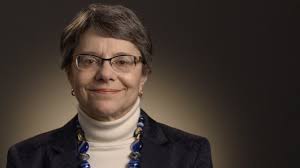 Tuesday, October 1, 2019
3:30 p.m. – 4 p.m. – Registration
4 p.m. – 5 p.m. – Interview
5 p.m. – 6 p.m. – Hosted Networking Reception
UC Hastings College of the Law
Alumni Reception Center
200 McAllister Street
San Francisco, CA 94102
No MCLE credit offered for this program
Penelope A. Preovolos, the 2019 "Antitrust Lawyer of the Year" and a partner at Morrison & Foerster, will discuss why she became a competition lawyer – and stayed one. In this fireside chat, Penelope will be interviewed by antitrust litigator (and Hastings alum) Francis O. Scarpulla. The discussion will include questions about navigating the legal profession as a young lawyer; women in the antitrust bar; mentoring ; how antitrust law has changed over four decades of practice; tips for successfully defending antitrust, UCL and state unfair trade practice cases; how to find and keep clients; and much more. Time will be reserved for questions from the audience.
Welcome: Ian Papendick, Winston & Strawn (Hastings, 2007)
Speakers:
Penelope A. Preovolos, Morrison & Foerster LLP
Francis Scarpulla, Law Offices of Francis O. Scarpulla
Emcee: Elizabeth Pritzker, Pritzker Levine LLP
Registration Information: There is no fee for registration, but email registration is required for all attendees.
Pre-Registration Deadline: The deadline to pre-register is Tuesday, September 24th.
Registration: RSVP to antitrust@calawyers.org with your name and company/school name.
Special Assistance: For special assistance, please call (916) 516-1740.
Questions: Telephone registrations will not be accepted. For program content and/or Section information call (916) 516-1740.
This event may be recorded. By attending this event, you consent to be photographed, filmed, and/or otherwise recorded, and to any use, by the CLA, of your likeness, voice, and name in any and all media including social media. If you do not want your name or photo to be used, please let us know in advance. We cannot, however, honor requests to opt out of the use of your image or voice if you choose to ask a question during one of the event sessions.
---