The "Expert Hot Tub" Approach in Google's Recent Class Certification Decision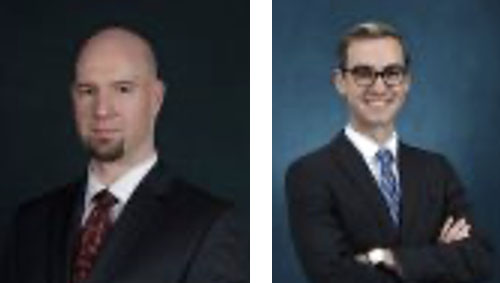 By Thomas Burt and Rourke Donahue (Wolf Haldenstein)
In In re Google Play Store Antitrust Litig., No. 21-md-02981-JD, 2022 U.S. Dist. LEXIS 213670 (N.D. Cal. Nov. 28, 2022), U.S.D.J. James Donato certified Consumer Plaintiffs' class certification motion under Rule 23(b)(3), but denied the motion pursuant to Rule 23(b)(2).[1] Court also denied Google's motion to exclude Plaintiffs' economics expert testimony under Fed. R. Evid. 702 after adopting the "hot tub" approach (putting the opposing experts head to head to parse out the critical differences in their analyses). Facts: Plaintiffs allege that Google illegally monopolizes the Android app distribution market with anticompetitive practices in the Google Play Store. Alleged anticompetitive acts include requiring manufacturers and mobile network operators to preinstall and prominently place the Play Store on Android devices and prohibiting developers who sell their apps through the Play Store from providing any apps that would allow consumers to download a competing app distribution store.
Plaintiffs asserted that Google's monopoly power allows it to charge a "supra-competitive commission of up to 30% on the price of apps purchased through the Google Play Store and in-app purchases," id. at *22, which helps Google reap immense profits, including $38 billion from the Play Store in 2020. Id. at *21-22. This, in turn, harms consumers who are forced to pay artificially inflated prices for apps and in-app purchases. Id. at *23.
Plaintiffs' claims arise under Sections 1 and 2 of the Sherman Act, 15 U.S.C. §§ 1, 2; the California Cartwright Act, Cal. Bus. & Prof. Code § 16700 et seq; and the California Unfair Competition Law ("UCL"), Cal. Bus. & Prof. Code § 17200 et seq. The requested relief consists of treble damages, restitution under the UCL, and a conduct injunction. In re Google, 2022 U.S. Dist. LEXIS 213670, at *23.
Analysis:
First, addressing Google's motion to exclude Plaintiffs' expert testimony, the Court held that "Google has not demonstrated that unreliability or invalidity warrant exclusion." Id. at *39. To aid the Daubert and class certification analyses, the court held an "expert hot tub," whereby the court moderated a debate between both parties' experts, pursuant to a joint submission by the experts identifying their top areas of disagreement. Id. at *26. The court "has used the hot tub procedure in other cases, and has found it to be an invaluable tool for vetting Daubert issues and determining questions of class certification, among other uses." Id. (citing cases). Google's main Daubert objection was to Plaintiffs' expert's pass-through formula.
High points of the parties' expert testimony include:
Plaintiffs' expert, Dr. Hal J. Singer posited that "'Google sets a take rate or commission imposed directly on developers,' and the 'pass-through rate' is the 'portion of the supracompetitive cost imposed on developers through the take rate [that] is passed through to consumers.'" Id. at *34 (citation omitted). In the 'hot tub', Dr. Singer stated that "'92.4 percent of the transactions in the database were all at that headline 30 percent rate,'" and that, as a result, there was no "'before and after'" period for the challenged conduct. Therefore, a traditional regression analysis was not possible. Id. (citation omitted). He adopted the logit model to determine the pass through rate because he needed "'an economic model of consumer demand that would allow [him] to make predictions of how an app developer would change its price in response to a change in the take rate, given the nature of the demand that that app developer faced.'" Id. at *35 (citation omitted).
Google's expert Dr. Michelle M. Burtis critiqued the "'methodology for the pass-through rates,'" mainly because, while she conceded that the logit model was a well-established developer technique, she thought it was "'not standard'" in this application and had "'never seen it before'" in an analogous circumstance. Id. at *37. The court dismissed this critique because "Rule 702 does not forbid new methodologies and analyses" and "general acceptance of a method is no guarantee of reliability." Id.
Second, in conducting its Rule 23(b) (3) analysis the Court considered Google's main contention that the lack of common proof of pass-through barred certification. Id. at *45. Google analogized its relationship to consumers to the traditional, vertical supply chain in Ill. Brick Co. v. Ill., 431 U.S. 720 (1977) to show that Plaintiffs could not pursue an antitrust claim based on a pass-through of the anticompetitive overcharge. Judge Donato, however, cited Apple Inc. v. Pepper, 139 S. Ct. 1514 (2019) to show that this theory has been definitively held not to apply to online app markets that do not operate as "'traditional, vertical supply chain[s]'" like the Play Store. Id. at *45-47.
Third, addressing the typicality and adequacy prongs, (Rule 23(a) (3), (4)), the court rejected Google's challenges that the Joint Prosecution Agreement, which divvied up the representation of the various states between the consumer plaintiffs and the State Attorneys General, allegedly forced class counsel to "'continue to have a financial interest in the claims of consumers they no longer seek to represent.'" Id. at *63 (citation omitted). The court responded that "the government and private actors are marching arm-in-arm toward a common victory over Google" and that their claims, evidence, and interests will be the same. Id. at *63-64. Accordingly, the court granted Plaintiffs' certification pursuant to Rule 23(b) (3).
Lastly, the court swiftly denied Plaintiffs' motion to certify the class pursuant to Rule 23(b) (2). "'Class certification under Rule 23(b) (2) is appropriate only where the primary relief sought is declaratory or injunctive.'" In re Google, 2022 U.S. Dist. LEXIS 213670, at *66 (citing Ellis v. Costco Wholesale Corp., 657 F.3d 970, 986 (9th Cir. 2011), quoting Zinser v. Accufix Rsch. Inst., Inc., 253 F.3d 1180, 1195 (9th Cir. 2001)). The primary relief Plaintiffs request here is monetary. Consequently, certification of a Rule 23(b)(2) class was denied.
---
[1]Plaintiffs entered into a Joint Prosecution Agreement with the Attorneys General of thirty-eight states and the District of Columbia, who are plaintiffs in State of Utah et al. v. Google, No. 21-cv-05227-JD (another constituent case in this MDL), whereby they agreed that plaintiffs would not pursue certification on behalf of state residents represented in the Attorneys General case. In re Google, 2022 U.S. Dist. LEXIS 213670, at *24. Accordingly, the proposed class here includes the twelve states, plus five U.S. territories, not represented in that case. Id. at *25.
---