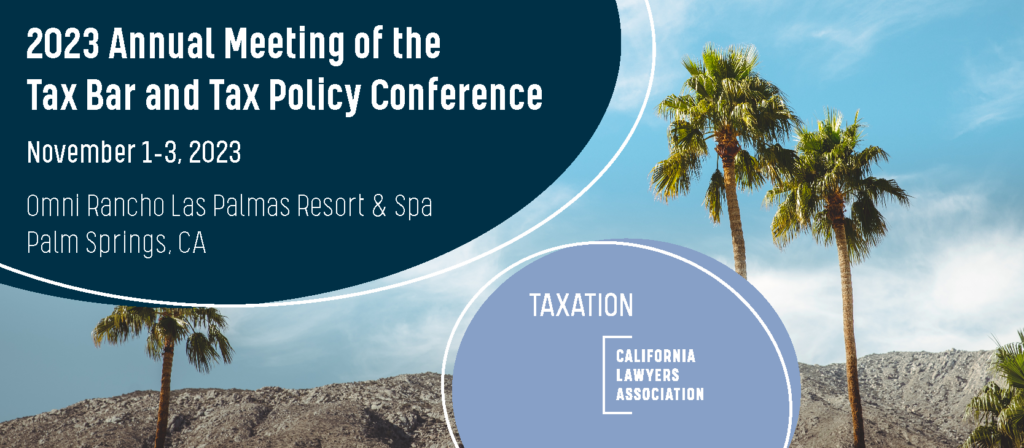 Earn up to 15.75 Hours of MCLE!
We're excited to announce that the 2023 Annual Meeting of the Tax Bar and Tax Policy Conference will be held at Omni Rancho Las Palmas Resort & Spa in Rancho Mirage, California on November 1–3, 2023.
We hope you'll join us for three days of new ideas and discussion, even better connections, and a sense of community. See you there!
Early bird registration is now open until October 26, 2023. Secure your spot today and take advantage of the discounted rates!
---
Omni Rancho Las Palmas Resort & Spa