---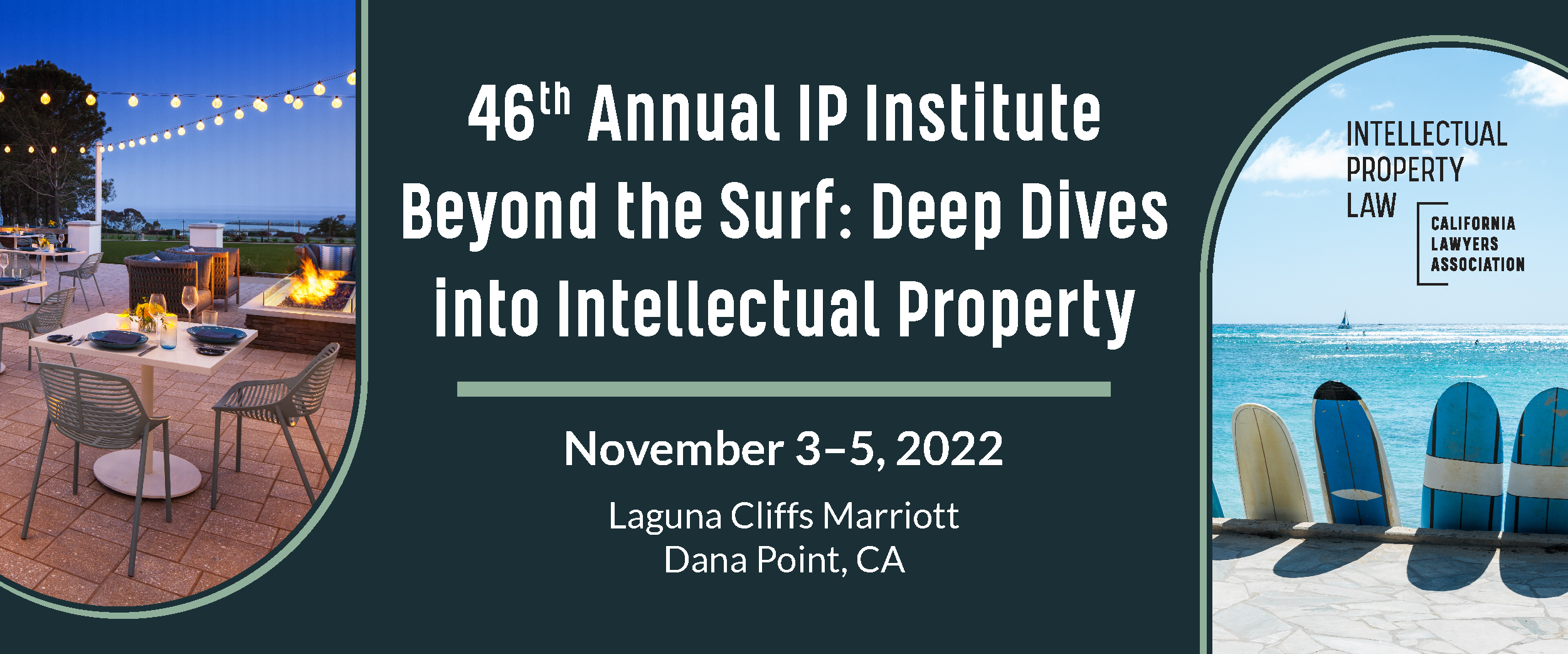 Online registration has closed
46th Annual IP Institute — Beyond the Surf: Deep Dives into Intellectual Property
Welcome to the 46th Annual IP Institute, which will take place November 3-5, 2022, at the Laguna Cliffs Hotel in sunny Dana Point, CA. Our event is one of the nation's premier IP conferences, offering access to top industry leaders and sessions, in a relaxed coastal atmosphere. It will cover a wide range of cutting-edge and compelling topics of intellectual property law and feature our popular IP Vanguard Awards event.
The Institute event is attended by members of both large and small leading California IP law firms, various in-house legal counsel, members of the judiciary, and academic professionals practicing in the areas of patents, trademarks, copyrights, litigation, trade secrets, international law, licensing, entertainment and sports law, technology law, social media, and privacy.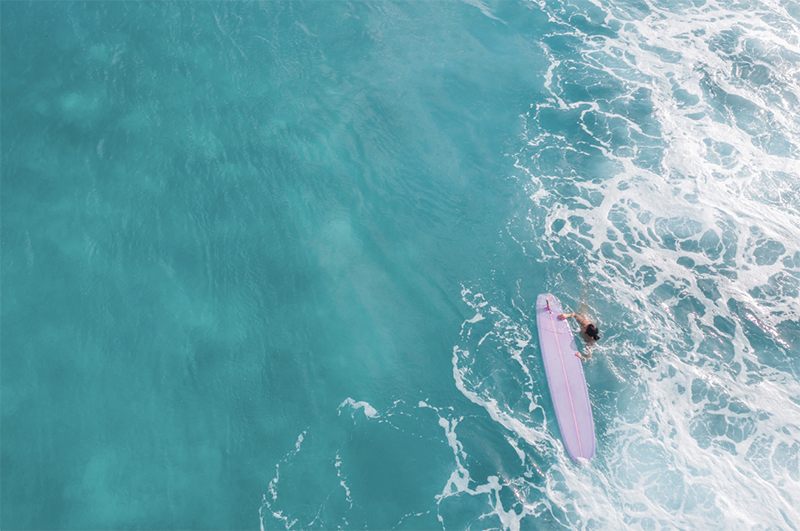 Earn up to 9 hours of MCLE; includes 1 Legal Ethics and 1 Hour Competence Issues
Keynote Speaker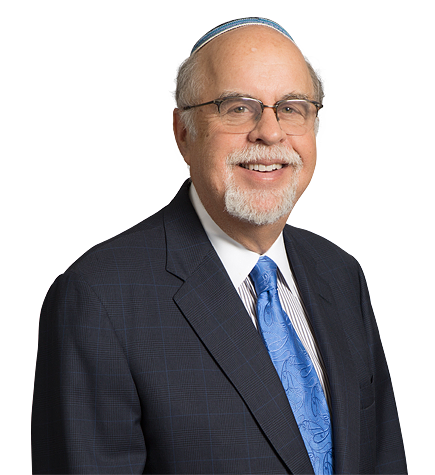 Our 46th Annual IP Institute is kicking off a night early on Thursday, November 3rd. Be sure to book your travel plans to meet us for our Welcome Reception. Then on Friday morning, we'll commence our programming with our renowned keynote speaker, Professor David Nimmer. Up to 14 hours of MCLE credits are available for this event.
Widely recognized as a foremost expert in copyright law, David Nimmer represents clients in the entertainment, publishing and high technology fields. He has twice served as co-counsel representing clients before the U.S. Supreme Court. On the first occasion, a unanimous decision in favor of his client drew the boundaries between copyright and trademark protection. In the second, another unanimous decision in favor of his client set the stage to compensate all freelance journalists in the country for their past articles. Read More
Our Sponsors
Gold Sponsor

Silver Sponsors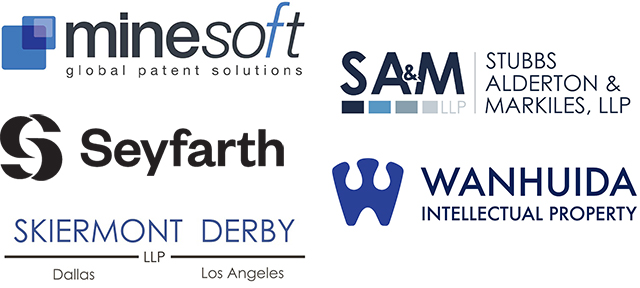 Minesoft
Seyfarth Shaw LLP
Skiermont Derby LLP
Stubbs, Alderton, & Markiles, LLP
Wanhuida Intellectual Property
Bronze Sponsors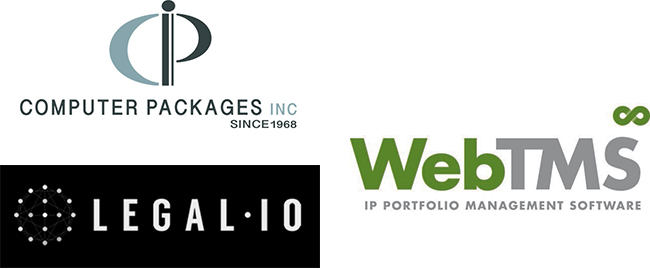 Computer Packages Inc.
Legal.io
WebTMS
Session Sponsor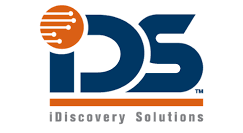 Become a Sponsor!
Want to get involved as a sponsor? To be included as a sponsor of the 46th Annual IP Institute and benefit from exposure to active members of the CLA IP Law Section, click the sponsor button and contact us no later than September 16, 2022. The earlier you commit as a sponsor, the earlier we can begin including you in our promotional materials. Sponsorship requests are considered on a first-come, first-served basis; thus, we encourage you to respond as soon as possible. From there, you will be contacted by someone from the CLA or IP Law Section to provide digital files of your name or logo. Sponsorship opportunities are detailed below.
---
Frequently Asked Questions
Why can't I log in to register?

Please note that registration is hosted on a third-party platform. Your login credentials will be different than our calawyers.org website, and you may have to sign up for an account if you don't have an existing account. If you have any questions related to registering, please email IP@calawyers.org.
What payment options are available?

All payments must be made by credit card or debit card through our online registration form. We accept Visa and MasterCard.

If you need a different payment option, please reach out to ProgramRegistrations@calawyers.org.
Where can I find my receipt?

The receipt will be emailed to you.
How do I select programs?

As you go through the checkout process, you'll be prompted to select your programs
How do I cancel my registration?

Requests must be received in writing by October 27, 2022. A $50 processing fee will be charged for requests received after October 27, 2022. Requests or questions should be emailed to ProgramRegistrations@calawyers.org.
How can I update the sessions I selected?

Please log back into your account to update your sessions.
How many CLE credits can I earn?

You can earn up to 9 hours of MCLE; includes 1 Legal Ethics and 1 Hour Competence Issues