Message from the Outgoing Chair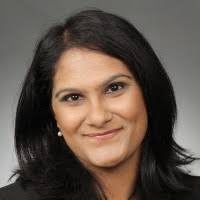 On September 22, 2022, I became the Immediate Past Chair of the Intellectual Property Law Section. It was an honor and challenge to serve as the Chair this past year. I feel like I learned a lot about leadership, our members, and myself in the process.
One of the most important lessons was learning how to adapt to the ever changing circumstances brought on by the pandemic and its ensuing restrictions.  Another was learning how to lead shorter but effective meetings over Zoom with participants who were exhausted from week-long, endless video conferences for work.  And the third most important thing was learning to engage our executive committee members and to incorporate people's input into our decision making process. 
Needless to say, there were a lot of hiccups in our plans for the section's programming as well as for our own executive committee meetings, but we managed to get some work done, added some structure to the process, and used the time to become more organized so we are better able to meet your membership needs. So goodbye for now (it's not forever since I remain involved with the section's Patent and In-House Counsel interest groups), and please join me in wishing our new Chair, Emily Yu, the very best of luck as she takes over the steering wheel and gears up for our upcoming flagship event, the IP Institute. So long folks!
-Sanjesh Sharma
---