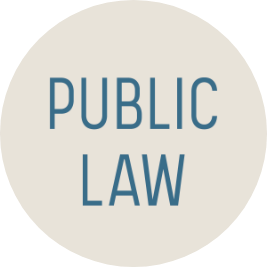 << back to Public Law Writing Competition
2021 Public Writing Competition Winner
Jessica Herrera, a student at UC Hastings College of Law, is the winner of the 2021 Public Law Writing Competition with her article, "The Acquittal of Article II of the Articles of Impeachment: Obstruction of Congress".  Ms. Herrera is the Vice President of Diversity of La Raza Law Student Association and the Staff Editor of the UC Hastings Women's Law Journal.
2020 Public Writing Competition Winner

Wendy M. Hernandez earned her law degree from the University of California (UC), Hastings, mid-pandemic in May 2020, and earned her bachelors degree from UC Berkeley in American Studies, with departmental honors. At Berkeley, she published innovative scholarship twice and was selected as the sole recipient of the 2014 Chancellor's Mather Good Citizen Award for Public Service. At Hastings, Wendy served as the first Latina Editor in Chief of the Hastings Constitutional Law Quarterly, a Student-Mediator at the San Francisco Superior Court, Student-Counsel and thereafter Teaching Assistant for the Social Enterprise & Economic Empowerment Clinic, and Co-President of La Raza Law Students Association. During law school, Wendy also externed for the United States District Court – Central District of California, Phillips Black, and the UC Office of the President – Office of General Counsel. Wendy seeks to become in-or-outside counsel for nonprofit organizations and social enterprises dedicated to the public and social good. Currently, Wendy is studying for the California 2020 bar exam and can be found at an Oakland Black Lives Matter protest during her bar exam study breaks.
2020 Public Writing Competition Runner-up: Henry Castillo
2019 Public Writing Competition Winner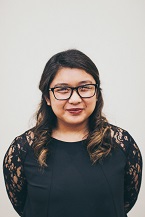 Kristine Avena is an attorney in the U.S. Department of Justice Honor's Program. In 2019, she graduated from the University of California, Hastings College of the Law with a government law concentration. In 2016, she graduated summa cum laude from Chapman University with a double major in Political Science and History. Kristine was born in Long Beach, California and grew up in Orange County. As the daughter of Filipino immigrants, she is the first in her family to graduate from college and law school. In 2015, she participated in the Washington, D.C. Semester Program and served as an intern for Congresswoman Judy Chu. During law school, she served as a law clerk at Asian Pacific Islander Legal Outreach, a judicial extern for Justice Goodwin Liu at the California Supreme Court, a litigation intern at the San Jose City Attorney's Office, and a law clerk at the U.S. Attorney's Office. Her interests include learning about history, listening to jazz, and playing her clarinet and soprano saxophone.