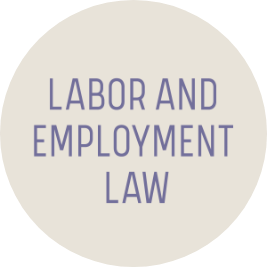 << back to Scholarship Program Opportunities
The Labor and Employment Law Section of the California Lawyers Association, and the California Lawyers Foundation are committed to fostering the career growth of persons of color, women, members of the LGBTQ+ community, people with disabilities, and members of other underrepresented groups who are interested in practicing labor and employment law in areas that support and promote the goal of diversity in the labor and employment law field. We are pleased to announce a bar stipend for outstanding law students and graduates enrolled at a California or ABA accredited law school in California with a demonstrated commitment to labor and employment law.
We will be awarding bar scholarships to law students and graduates to prepare for the July 2023 or February 2024 Bar Exam. The bar stipend may be used towards the expenses related to preparation for the California Bar Examination, including but not limited to examination and preparation course fees.
Summer Bar Scholarship Program Application