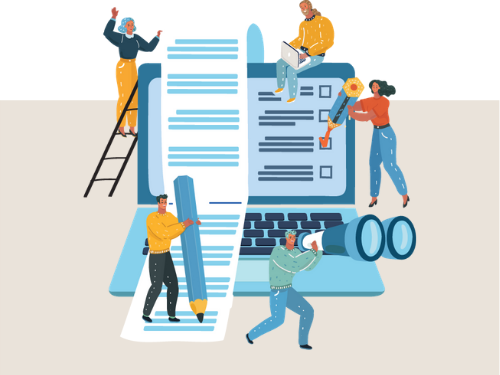 As the Bar Association for all California lawyers, CLA is proud to lend its voice to advocate for equal access to justice for all Californians through a combination of legislative and policy support, resource development, pro bono opportunities and convenings. Here are just a few highlights of our work:
Resources and Pro Bono Opportunities
California Free Legal Answers Platform
Free Legal Answers is a virtual legal advice service for low income Californians to get free legal answers from volunteer lawyers on legal matters related to COVID-19. The clinic is hosted by California Lawyers Association, Legal Access Alameda (part of the Alameda County Bar), California Lawyers Foundation, and the American Bar Association.
Individuals seeking legal advice through this platform should click here to see if you are eligible to participate.
Attorneys interested in volunteering should click here to learn more about providing pro bono service through this convenient platform.
For more information about the program or assistance signing up, please contact us at FreeLegalAnswers@CALawyers.org.
Navigating Covid-19 Series
In collaboration with the California Lawyers Foundation, CLA created a series of public education videos to provide basic legal information on the various legal issues that have come up as a result of the COVID-19 pandemic. The videos are available on both the CLA website and the CLA's YouTube channel.  Topics include employee and employer concerns, CARES Act, EIDL and PPP Loans, tenant and real property concerns, bankruptcy considerations, and family law issues like domestic violence and custody. Special thanks to the Solo and Small Firm, Business Law, Labor and Employment Law, Real Property Law and Family Law Sections for their substantive contributions on this project.
The California Lawyers Foundation received the National Conference of Bar Foundations' 2020 LexisNexis Partnership for Success Award for this video series.
Family Law Self-Help Series
CLA's Family Law Section created eight instructional videos and form the beginning of an instructional library available to assist self-represented parties in addressing issues commonly faced in family law matters. The initial library consists of videos on the following topics:
Domestic Abuse and Restraining Orders
Divorce and Legal Separations: An Overview
Handling the Emotional Aspects of your Divorce or Legal Separation
How to Complete Your Petition for Dissolution
Starting Your Divorce: Beyond the Petition
Requests for Orders: How to Ask the Court for Help
Preliminary Declarations of Disclosure: What Is It and How to Prepare One
Your Day in Court
You can watch the videos on Youtube or watch them directly on our website, just click the drop down menu below!
Family Law Self-Help Videos
Other Section Specific Projects
CLA Sections are also working on various Access to Justice Projects. These include:
Taxation Section Elder Law brochure
Guardianship Video for Undocumented/Detained Parents
Labor and Employment Pro Bono Project
Litigation Section Civics and A2J Committee Resource list
Click here to see a collection of resources to assist the public (compiled by CLA's Litigation Section, Access to Justice and Civic Engagement Committee)
CLA has developed a toolkit to assist CLA leaders and others when planning access to justice or pro bono programs. The toolkit touches on 5 main program types:
Informational only – recorded video, podcast, and/or written resources;
Informational only – live event;
Coaching;
Limited Scope Representation; and
Direct Pro Bono Assistance.
Opportunities to Get Involved
The California Lawyers Association regularly adds to our library of video content including public service informational videos, civic engagement content, free trainings for lawyers, and much more. The majority of these videos are currently only available in English, only serving a fraction of the diverse California population. If you are multilingual please consider volunteering to assist with producing resources and content in languages other than English. Email Lauren Oakley to learn more about what is involved or to volunteer.
The California Free Legal Answers program relies on the oversight of reviewing attorney volunteers, reviewing attorneys are those with at least 10 years of experience as family law, labor/employment and real property practitioners and/or Certified Family Law Specialists. Reviewing attorney volunteers are needed from all practice areas including but not limited to Family Law, Landlord/Tenant, Immigration, Employment and Labor Law to review the answers drafted by general volunteer attorneys. Click here to learn more about volunteering.
Local pro bono and legal services programs regularly need lawyer volunteers to help in a variety of ways, especially with disaster legal services and the anticipated pandemic related eviction Tsunami. To volunteer after a fire or other disaster, sign up here. To lean more about pro bono legal services opportunities in your own community, go to LawHelpCA.org to find an organization in your community.
CLA's Access to Justice Commitees
CLA has two Access to Justice Committees: one focused on external policy and legislative proposals and one focused on coordinating additional pro bono opportunities for CLA members and planning educational programming to help lawyers include unbundled/limited scope legal services into their practices. The latter of the two committees, that which is focused on internal coordination and projects, is comprised of the following individuals for the 2020-2021 term cycle: Ritzel Ngo, Chair; Uzzi Raanan, Vice Chair; Jason Galek; Lynne Hook; Ashod Mooradian; Stella Pantazis; Jeanette Quick; Erik Silber; and Amy Spivey.

Convenings and Collaborations
CLA also convenes a variety of meetings with stakeholders to help facilitate coordination and collaboration among legal services stakeholders. In particular, CLA convenes a semi-annual meeting with the California Legal Aid Association that brings together traditional legal services providers, bar associations, policy makers and legislative staff. CLA also participates on the California Access to Justice Commission with 2 appointments and is a partner with Disaster Legal Assistance Collaborative.
Celebrating Those Committed to Legal Services
Each year, CLA celebrates legal professionals who generously donate their time to help people in need and are champions for access to justice.
Loren Miller Legal Services Award
The Loren Miller Legal Services Award honors an attorney who has demonstrated long-term commitment to legal services and who has personally engaged in significant work extending legal services to the poor. This award is co-presented annually by the California Lawyers Association with the California Access to Justice Commission and the Legal Aid Association of California. To learn more or to nominate someone for this award, click here.
Complimentary CLA Membership for Legal Services Attorneys
CLA is also pleased to offer CLA membership at no charge to attorneys who are employed by an IOLTA funded program or non profit that does not charge for services. To secure your free membership and a section of your choice, click here.
Wiley W. Manuel Certificate for Pro Bono Legal Services
The California Lawyers Association issues the Wiley W. Manuel Certificate for Pro Bono Legal Services to lawyers, law students, paralegals, legal secretaries and other non-attorneys in California who volunteer their time and expertise on behalf of low-income clients. Pro Bono Managers can submit the Wiley Manuel Certificate application on behalf of their volunteers who complete fifty hours of pro bono service annually. Download the Request Form and Sample Volunteer List below.
Please email your list to info@calawyers.org
Access to Justice Resources
Want to learn more about why CLA is committed to access to justice? The following resources demonstrate the justice gap in our state:
For more information about CLA's Initiatives contact:
Lauren Oakley, Initiatives Manager
(916) 516-1721
Lauren.Oakley@calawyers.org