Wellness Wednesday: Fighting America's #1 Killer Among Kids & Adults with Delicious Food
August 18, 2021
@
4:00 pm
–
5:00 pm
Presented by the CLA Health and Wellness Committee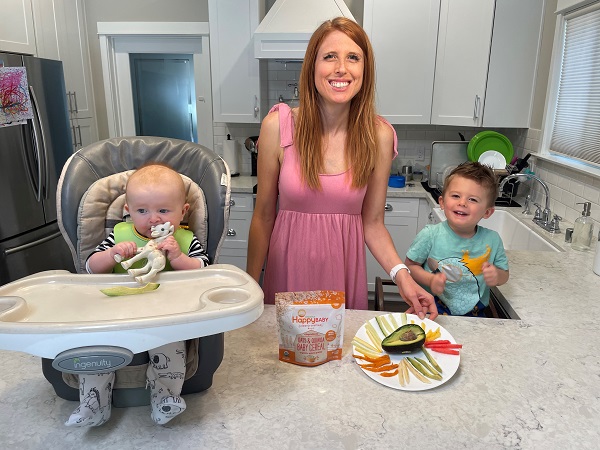 Heart disease is largely caused by lifestyle and not genetics. In this presentation, Jennifer Nemeth will raise awareness of the importance of combating heart disease by incorporating the power of a plant-based diet through the consumption of more fruits, vegetables, whole grains, legumes and nuts/seeds. She will discuss easy and delicious ways to add these food groups in for kids and adults.
During this presentation we will also learn how to make vegan chocolate mousse – see the recipe below in case you'd like to follow along. Jennifer has also provided us with a bonus recipe for vegan ranch dressing for you to try at home!
Chocolate Mousse
1 package silken tofu (12.3 oz); shelf stable & typically found in the Asian section (drain the water out of the package)
2 tablespoons cocoa powder
¼ tsp salt
1/4 – 1/2 cup maple syrup (depending on how sweet you'd like it)
1 teaspoon vanilla extract
Blend all ingredients in a blender and process until smooth. Chill before serving.
Serve with a large portion of berries and/or cut up fruit
Recipe from The Physician's Committee for Responsible Medicine (PCRM.org)
---
The Best Homemade Vegan Ranch Dressing
1 cup unsweetened cashew or almond milk
1/4 cup + 2 teaspoons white vinegar
5 teaspoons fresh lemon juice
1 1/2 cup raw cashews
1 1/4 teaspoon sea salt
2 teaspoons parsley
1 teaspoon garlic powder
1 teaspoon minced garlic
1/2 teaspoon dried dill
1/4 teaspoon black pepper
1/8 teaspoon mustard powder
Place the cashew milk, vinegar and lemon juice in a bowl and allow it to sit while you assemble the rest of the ingredients.
Add the milk mixture, cashews and salt into a high-speed blender and purée until smooth.
Add the parsley, garlic powder, onion, onion powder, dill, black pepper and mustard powder to the blender and pulse until well mixed. Refrigerate the dip to thicken.
Serve this delicious dressing on top of a huge salad or with cut up veggie sticks.
Created by Sophia Tsoukas Desantis of the blog veggiesdontbite.com
Jennifer Nemeth is a Clinical Nurse at the University of California, San Diego Cardiac Rehabilitation and Wellness program, has a degree in dietetics, is certified in Plant Based Nutrition and a Food for Life instructor through the Physician's Committee For Responsible Medicine (PCRM.org). She loves to cook and bake with her two young sons on the "Eating4e" YouTube show (eating4e.com), do spin workouts and have family movie nights.
Interested in learning more about the CLA Health and Wellness Committee, finding some resources, or viewing a recording of a past wellness program? Click here!