Webinar: What's IP Got to Do With It?? Nuts and Bolts of Intellectual Property for Non-IP Lawyers
September 25
@
12:00 pm
–
1:00 pm
1 Participatory MCLE Credits
Intellectual property (IP) is a practice area for which many clients seek legal advice (or don't know they should). IP issues can be complex and daunting, from patents to copyrights to trademarks to trade secrets. Many solo practitioners or members of small firms serving their clients are often asked for general advice and consultation in these areas. This primer program will help familiarize non-IP lawyers with the basics of IP, typical issues, and relevant terminology so that they can understand their clients' questions, what to look out for, and how to move forward.
Speaker: Soody Tronson
Moderator: Mariana Paula Noli
Non-Member Price
$75.00
Member Price
$55.00
---
Soody Tronson is a counsel, serial entrepreneur, inventor, and trusted advisor with over 25 years of interdisciplinary operational experience in innovation, technology, management, law, and advocacy in start-ups, Fortune 100 companies, and non-profits. Soody counsels domestic and international clients in intellectual property and technology transactions in various sectors, including hardware, software, medical devices, and alternative energy. Soody lectures domestically and internationally on IP, licensing, technology transfer, and entrepreneurship. She serves in board, advisory, and leadership capacities with multiple organizations, including the California Lawyers Association, Association for Women in Science, Palo Alto Area Bar Association, SF Bay Area IP Inn of Court, Silicon Valley Leadership Group, and the Northern California District Export Council. She is the co-author of the book "Women Securing the Future with TIPPSS for IoT: Trust, Identity, Privacy, Protection, Safety, Security for the Internet of Things" and an inventor of several patents and applications. Soody is the CEO of Presque, a wearable health-tech platform in the maternity space. One of her most fun ventures has been as co-founder of HighNote Coffee. Soody has been named as one of the Top 100 Women of Influence in Silicon Valley.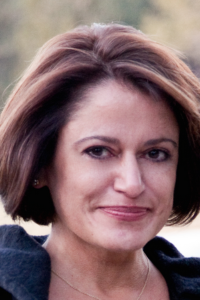 As the founder and manager of NOLI IP SOLUTIONS, PC, Mariana Paula Noli oversees the overall operations of the law firm. Mariana maintains a diverse practice preparing, prosecuting and managing domestic and foreign trademark and patent portfolios for a large assortment of clientele across a variety of industry sectors. Mariana assists clients in identifying the best types of intellectual property to obtain based upon business objective, product type, product life, distribution channels and territories, and budget consideration.