Webinar: Sexual Harassment in the Law
April 27, 2022
@
12:00 pm
–
1:00 pm
1 Participatory MCLE Credits and 1 Recognition and Elimination of Bias
Discussion of Women Lawyers On Guard's report, "Still Broken: Sexual Harassment and Misconduct in the Legal Profession", from a national and statewide prospective, along with meaningful suggestions for addressing sexual harassment in the legal profession.
Speakers: Cory M. Amron, Corrine Parver and Wendy Musell
Moderator: Beth Wolf Mora
Member Price – $35.00
Non-Member Price – $55.00
Cory M. Amron
Recently retired as an intellectual property partner from Vorys, Sater, Seymour and Pease LLP, Cory Amron was head of the IP practice group at Vorys, is a graduate of Harvard Law School and lives in Arlington VA. She has actively worked on women's and diversity issues as well as education of the public on the law and legal issues throughout her nearly 40 year legal career.
She was the second Chair of the ABA Commission on Women in the Profession, a member of the ABA Commission on Domestic Violence, the MacCrate Task Force on Law Schools and the Profession, ABA President's Advisory Council on Diversity, the Standing Committee on Public Education and a recent Chair of the ABA Gavel Awards Committee. She is a Past Chair of the American Bar Foundation Fellows, D.C. Chapter and has held numerous positions in the Women's Bar Association of the District of Columbia. She was named a Star of the Bar by the WBA in 2003 and received the WBA's Women Lawyer of the Year Award in 2004.

Corrine Parver
Corrine Propas Parver is a former partner and head of the Health Law Services Practice at the Washington, D.C., law firm Dickstein Shapiro. After retiring from the law firm in 2004, she designed the health law specialization for American University Washington College of Law's LL.M. Program on Law and Government, and expanded the health law curriculum so that AU Washington College of Law now offers from 15-20 health law-related courses each academic year, including the annual summer Health Law and Policy Institute, which she established in 2008.
She has extensively published, testified before Congressional Committees, and lectured in the United States and Canada on health care topics during her career.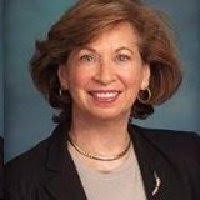 Wendy Musell
Wendy Musell Wendy Musell is a managing partner of Law Offices of Wendy Musell and Of Counsel to Levy
Vinick Burrell Hyams LLP.  Wendy has made a career of holding employers accountable when they violate worker's civil rights. Since 1999, she has dedicated herself to representing employees in wage theft, discrimination, harassment, retaliation, wrongful termination, and whistleblower actions. She is a recognized expert in representing federal, state and other public employees, including many high-profile whistleblowers who have called out government corruption. Wendy is a recognized leader in California representing employees and their interests, including serving as a member of the board and past President of the California Employment Lawyers Association. She has also been named as a Top 75 Labor and Employment Lawyer in California in 2020 and 2021 by the Daily Journal, as well as the Top 100 Women Attorneys in California by Northern California Super Lawyer Magazine, among other awards and recognition. Wendy is a member of the Fellows of the American Bar Foundation.  She also serves as the California State Assembly Judiciary Committee designee to the Closing the Justice Gap Working  Group for the California State Bar. 
Beth W. Mora
Beth W. Mora of Mora Employment Law is dedicated to representing victimized employees. She is a passionate and accomplished advocate for those facing a wide range of employment law issues. Beth's commitment to social justice and volunteerism is deeply rooted in her personal values. Due to her advocacy, Beth is often invited to speak, has published numerous articles as well as has been quoted in legal journals, including Bloomberg Law, Daily Journal, and Law 360 on issues impacting employees and the legal community. From the courthouse to the boardroom, Beth is a committed advocate for her clients and community.