Webinar: Rolling with Patents: IP in Cannabis and Recent Cannabis Patent Litigation
April 22, 2021
@
12:00 pm
–
1:00 pm
This program offers 1 participatory MCLE credit.
Presented by the Cannabis Interest Group and Patent Interest Group.
---
This program will explore the wild world of patents, including Canopy Growth's recent patent litigation against GW Pharmaceuticals, which has concerned many in the cannabis space. The panelists will explain how patents can impact your cannabis business, pro and con, and will discuss how a well-executed patent strategy can help cannabis start-ups increase enterprise value, attract investors, neutralize competitive threats, and create opportunities for exits. Finally, they will provide an overview of the categories of cannabis-related technologies receiving patent protection today.
Speakers: Steven Colby and Michele Moreland
Moderator: Elizabeth Rest
---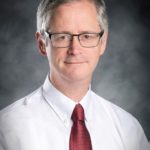 Steven Colby, JD, Ph.D. is a patent attorney and partner at Rimon Law. In addition to having more than 20 years of experience in patent prosecution, he is an experienced CTO and CEO. His practice focuses on advising early-stage companies and on the development of valuable intellectual property portfolios. He has represented luminaries in biotechnology as they move from Pharma to Cannabis. Dr. Colby has authored more than 40 published scientific papers and abstracts and has a substantial portfolio of personal patents.
---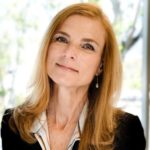 Michele Moreland is a Trusted Advisor and Strategic IP Counsel at Moreland Strategic. A 20+ year lawyer, Michele has a proven track record in litigation, licensing, and patent portfolio development. She provides patent portfolio development and patent monetization advisory services. Her mission is to ensure that her client's value proposition is protected from competitive threats by creating an IP strategy tailored to the company's business objectives and executing that strategy cost-effectively.
---