Webinar: Intro to Environmental Law Series – Water Law 101
September 2, 2021
@
12:00 pm
–
1:00 pm
This program is free and offers no MCLE credit.
A Discussion Series Presented by the California Lawyers Association Environmental Law Section and the California Young Lawyers Association
---
Interested in the practice of environmental law? Running into basic environmental issues in your field of law? The Environmental Law Section and the California Young Lawyers Association (CYLA) are excited to co-present this free series covering key practice areas within the environmental legal field. This series is geared toward law students, new lawyers, and even experienced attorneys interested in learning more about environmental law.
Participants will receive a "101" level introduction to the practice area from private, government, and non-profit lawyers. Each panel will include a high-level overview of the basic legal framework, real-life project examples, and a question-and-answer session for attendees to meet members practicing in the field. This year's series will conclude with a primer on the Environmental Law Section's 30th annual Yosemite Conference, scheduled for October 14-17, 2021.
Speakers: Kaitlin S. Harr, Miles Hogan, and Staley Prom
Moderator: Christopher R. Guillen
---
Kaitlin S. Harr is an associate attorney at Kronick Moskovitz Tiedemann & Girard, a law firm in Sacramento. Kaitlin represents public and private sector clients in the areas of natural resources and water law. She focuses on regulatory compliance, water rights, water quality, administrative law and land-use matters.
Prior to joining Kronick as an attorney, Kaitlin's experience includes a clerkship with a governmental affairs and traditional law firm where she helped to provide regulatory compliance and litigation services to agriculture industry clients. She gained additional legal experience with each of Kronick's practice groups as a summer law clerk, and through clerkships with Westlands Water District, the California Attorney General's Office, and the California Department of Water Resources (DWR). Prior to attending law school, Kaitlin worked as an Agribusiness Insurance Underwriter, analyzing potential liability and risk management factors and partnering with local independent insurance agents to develop tailored insurance coverage solutions for agricultural businesses throughout California's diverse agricultural industry.
Kaitlin received her B.S. in Agricultural Science from California Polytechnic State University, San Luis Obispo, and her J.D. from McGeorge School of Law, graduating with Environmental and Water Law and Capital Lawyering Certificates.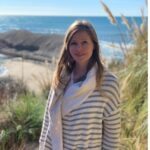 Staley Prom is an in-house attorney for the Surfrider Foundation, providing legal guidance to the organization and its 80 grassroots chapters across the U.S., on campaigns relating to clean water, ocean protection, beach access, coastal preservation, and plastic pollution. Prior to joining Surfrider in 2015, Staley practiced municipal law at Green, De Bortnowsky & Quintanilla, and held internships at NRDC, the California Attorney General's Land Law Section, and Surfrider. She is a member of the Executive Committee of the Environmental Law Section of the California Lawyers Association.
Staley holds a J.D. from UCLA School of Law, and degrees in business and communications from the University of Florida. She is originally from Jacksonville, Florida, and now resides in Los Angeles where she enjoys spending time outside, at the beach, and with her family.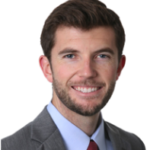 Miles Hogan is an Assistant City Attorney with the City of Ventura. He specializes in water, wastewater and environmental law, including water rights, water quality, groundwater management, rates, environmental review and regulatory compliance. Prior to joining the City, Miles worked for a private law firm representing cities and other public agencies. Miles received his B.S. in Marine Biology from University of California, Los Angeles, and his J.D. from University of California, Davis School of Law, graduating with the school's Environmental Law Certificate and Public Interest Law Certificate. He was the inaugural fellow for the California Environmental Law & Policy Center and now serves on its Advisory Board of Directors. Miles is on CLA's Executive Committee for the Environmental Law Section and on CLA's Governance Committee; he previously served on the Executive Committee for the California Young Lawyers Association.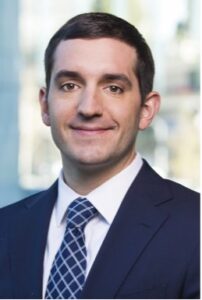 Chris Guillen's multifaceted practice spans all areas of water and land use. He represents clients in water rights and other water-related litigation and counsels clients on water transactions, compliance with state regulations including the Sustainable Groundwater Management Act (SGMA) and water right permitting issues. His clients range from public water agencies, to corporations and private property owners. Chris also advises clients as to environmental review under the California Environmental Quality Act (CEQA) and land use permitting requirements during all phases of project development. He represents landowners, developers, and energy companies from land use and environmental due diligence through litigation.