Webinar: Intro to Environmental Law Series – Drinking Water 101
August 2
@
12:00 pm
–
1:30 pm
A Discussion Presented by the CLA Environmental Law Section
MCLE: 1.5 Hours Self Study Credit
Interested in the practice of environmental law? Running into environmental issues in another area of law? The Environmental Law Section (ELS) of the California Lawyers Association (CLA) is excited to present this Drinking Water 101 webinar as part of a free series covering key practice areas within the environmental legal field. This series is geared toward law students, new lawyers, and even experienced attorneys interested in learning more about environmental law.
Participants will receive a "101" level introduction to the practice area from private, government, and non-profit lawyers. Each panel will include a high-level overview of the basic legal framework, real-life project examples, and a question-and-answer session for attendees to meet members practicing in the field.
Be on the lookout for more series programs this summer. Watch last year's Environmental Law 101 Series HERE.
---
Speakers
George Croton is an Attorney II at the East Bay Municipal Utility District (EBMUD), a publicly owned utility providing water and wastewater services to the East San Francisco Bay Area. He handles matters relating to wastewater, environmental regulatory compliance, and energy. His practice covers a range of subject matter areas and statutory regimes, including the Clean Water Act and Porter-Cologne Act, Safe Drinking Water Act, CERCLA, and RCRA. Prior to joining EBMUD, George worked as a litigator covering environmental and maritime cases.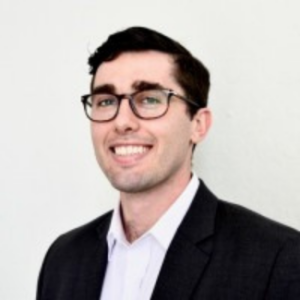 Nicole Di Camillo is an attorney with the State Water Resources Control Board. Nicole represents the Division of Drinking Water, advising on federal and state drinking water laws, regulations, and policies. Her tenure at the State Water Board also included legal work on petroleum underground storage tank cleanup and contaminated site remediation. Prior to joining the State Water Board, Nicole worked in both the private and non-profit sectors in areas of federal, state, and local land use and environmental protection. Nicole graduated from UCLA School of Law where she focused on environmental and public interest law, given her interests in public and environmental health. Prior to law school, Nicole received undergraduate degrees in biology and psychology from Indiana University, and she worked in genetic and eco-toxicology research fields.