Webinar: Intro to Environmental Law Series – CEQA 101
October 4, 2021
@
12:00 pm
–
1:00 pm
This program is free and offers no MCLE credit.
A Discussion Series Presented by the California Lawyers Association Environmental Law Section and the California Young Lawyers Association
---
Interested in the practice of environmental law? Running into basic environmental issues in your field of law? The Environmental Law Section and the California Young Lawyers Association (CYLA) are excited to co-present this free series covering key practice areas within the environmental legal field. This series is geared toward law students, new lawyers, and even experienced attorneys interested in learning more about environmental law.
Participants will receive a "101" level introduction to the practice area from private, government, and non-profit lawyers. Each panel will include a high-level overview of the basic legal framework, real-life project examples, and a question-and-answer session for attendees to meet members practicing in the field. This year's series will conclude with a primer on the Environmental Law Section's 30th annual Yosemite Conference, scheduled for October 14-17, 2021.
Speakers: Mindy Jian, Nathan O. George, and Nicole Hoeksma Gordon
Moderator: Paige Samblanet
---
Mindy Jian is a Fellow at Shute, Mihaly & Weinberger LLP in San Francisco where she represents both public interest groups and public agencies in CEQA litigation. Her work thus far also includes matters related to municipal and land use law. She graduated from UCLA School of Law with a specialization in Environmental Law. While at UCLA, Mindy served as a Senior Editor on the Journal of Environmental Law & Policy, worked in the environmental law clinic, and spent her summers at Los Angeles Waterkeeper and the Natural Resources Defense Council.
---
---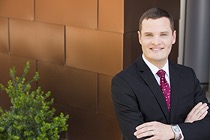 Nathan O. George is an attorney at the Sacramento-based law firm of Remy Moose Manley, LLP. Mr. George obtained his Juris Doctorate in 2014 from the University of California, Davis, School of Law (King Hall).
Mr. George's practice focuses on land use and environmental law, representing private sector and public agency clients and handling all phases of the land use planning and entitlement processes, including administrative approvals, appeals, and litigation. His practice includes the California Environmental Quality Act (CEQA), the California Endangered Species Act (CESA), the State Planning and Zoning Law, the Subdivision Map Act, and the Ralph M. Brown Act.
Mr. George was selected for inclusion in the Rising Stars sections of the 2020-2021 Northern California Super Lawyers® magazine.
---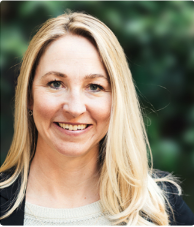 Nicole Hoeksma Gordon is a partner at The Sohagi Law Group and advises public agencies on complex environmental and land use matters at the administrative, trial, and appellate level. She focuses her practice on complex issues and projects under the California Environmental Quality Act (CEQA), the National Environmental Policy Act (NEPA), the federal and California Endangered Species Act (ESA), and Planning and Zoning Laws. Ms. Gordon has been recognized as a Super Lawyers "Rising Star" and is a frequent lecturer on environmental matters at various public and private workshops.
---
---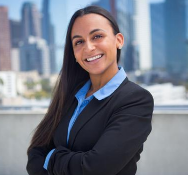 Paige Samblanet is a recent graduate and joined The Sohagi Law Group in January 2021. Ms. Samblanet is a past CLA Environmental Law Section Diversity Fellow and has experience working at nonprofit environmental law organizations. Prior to practicing law, Ms. Samblanet was an environmental scientist within the engineering division at an environmental consulting firm. Her practice now focuses upon environmental law, land use and planning law, the California Environmental Quality Act (CEQA), and the National Environmental Policy Act (NEPA).