Webinar: Best Practices for Using Survey Research in Trademark and Trade Dress Disputes
June 28
@
12:00 pm
–
1:00 pm
1 Participatory MCLE Credit
Consumer surveys are a commonly accepted form of evidence in Intellectual Property disputes involving trademarks and trade dress. Surveys are used to address a variety of questions including whether there is a likelihood of confusion between two marks, whether a mark has achieved secondary meaning, whether a mark is generic, and whether a mark is well-known enough to be considered famous. In order for a survey to provide valid and reliable answers to such questions, the survey needs to be properly designed.
In this webinar, Dr. Melissa Pittaoulis and Dr. Molly Sapia will:
Provide an overview of the different uses of consumer surveys in Intellectual Property disputes;
Review best practices for survey design;
Discuss common pitfalls that can jeopardize the admissibility or weight given to a survey;
Offer practical tips for working with survey experts, such as the timing of when to engage a survey expert.
Moderator: Robert Payne
---
Non-Member Price
$75.00
Member Price
$55.00
---
Dr. Melissa Pittaoulis is an Associate Director based in NERA's Philadelphia office. Dr. Pittaoulis specializes in survey research, statistical sampling, and demography. Her survey research experience includes designing questionnaires, supervising data collection, and analyzing data. As part of her survey work, Dr. Pittaoulis works with clients to select–and, if necessary, design–control stimuli to include in the survey. In addition to designing surveys, Dr. Pittaoulis also reviews and evaluates third-party surveys.
Dr. Pittaoulis has extensive experience working on surveys used in intellectual property disputes concerning false advertising and trademark and trade dress infringement. In the area of trademark and trade dress infringement, Dr. Pittaoulis' project experience includes participating in the design of surveys used to establish likelihood of confusion, secondary meaning, and genericness. She has conducted false advertising and trademark surveys using different modes of data collection, including telephone, mall-intercept, and the Internet.
Dr. Pittaoulis' sampling expertise includes designing sampling plans, selecting samples, and calculating sample estimates and confidence intervals. Her demography work has concentrated on producing population estimates used in determining class certification.
Dr. Pittaoulis has worked on survey and sampling projects in a wide variety of industries, including: automobiles, beverages, beauty products, clothing apparel, computers, financial products, insurance, mobile phones, personal care products, pharmaceuticals, snack foods, and video games. In addition, Dr. Pittaoulis has considerable experience with radio and television audience measurement. She has also conducted studies on cost-sharing in the Medicare Part D program.
In addition to her work at NERA, Dr. Pittaoulis has taught statistics at the undergraduate level at Temple University. Her academic work uses survey research and in-depth interviews to examine how young people navigate the transition to adulthood.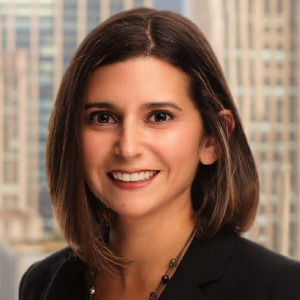 ---
Dr. Molly Sapiaprovides trusted survey expertise on a range of matters including research design, questionnaire design, data analysis, survey programming and fielding, and monitoring data collection. She has experience in qualitative research methods such as personal interviews, focus groups, and participant observation.
Dr. Sapia's experience in intellectual property surveys includes likelihood of confusion surveys, false advertising surveys, secondary meaning surveys, and other surveys for litigation under the Lanham Act. She has also worked on various conjoint surveys used in the calculation of damages in class action cases.
Prior to joining NERA, Dr. Sapia taught statistics and data analysis labs at Temple University. She also conducted a survey of 400 sexual violence compliance professionals at American universities for her dissertation and was the lead assessment researcher for Temple's General Education Office.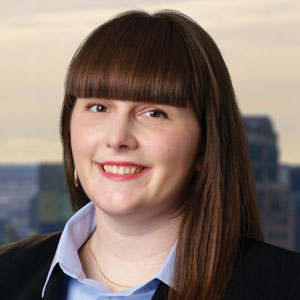 ---
Robert Payne is an experienced intellectual property litigator and founder of Payne IP Law in San Jose. He has been lead chair in over 100 trademark litigation and opposition matters. Robert clerked for Justice Allan Shepard of the Supreme Court of Idaho. Payne is a former Chair of the Executive Committee of the California Bar's Intellectual Property Section and current Chair of the Trademark Interest Group of the Section.