Webinar: 529 Plan Basics for Estate Planning
March 30, 2022
@
1:00 pm
–
2:00 pm
1 Legal Specialization in Estate Planning; Trust & Probate Law and 1 Participatory MCLE Credits
Bryan Kirk and David Oh, Trust Counsels of Fiduciary Trust International of California, discuss 529 plans from a tax planning and estate planning point of view.  They will review the basic rules of 529 plans and discuss what clients should consider when setting up such plans.  They will also examine the tax and financial differences between 529 plans and other gifting options.  In addition, they will also provide a practical road map of how to set up a plan, how to set up ownership and beneficiaries and other practical how-to's.
Speakers: Bryan Kirk and David Oh
Member Price – $55.00
Non-Member Price – $75.00
Bryan Kirk
Bryan D. Kirk, Director of Estate and Financial Planning and Trust Counsel, is responsible for overseeing financial and estate planning services for Fiduciary Trust. In addition, he regularly consults with clients across the country and internationally on the integration of their goals and circumstances into their financial and estate plans. Bryan has broad experience in multi-generational asset management and transfer planning. He serves as Chief Fiduciary Officer of Fiduciary Trust International of California and is a member of Fiduciary Trust's Management and Operating committees. Before joining Fiduciary Trust, he was a partner with Botto Law Group LLP in San Francisco. He earned his law degree from University of California, Berkeley, and graduated, cum laude, from Claremont McKenna College with a Bachelor of Arts degree in literature and government. He is a Certified Specialist in Estate Planning, Trust and Probate Law by The State Bar of California and a full member of the Society of Trusts and Estates Practitioners (STEP). Bryan is also a Certified Financial Planner™ professional. A sixth-generation Californian, he lives in Palo Alto, California, with his wife and three children.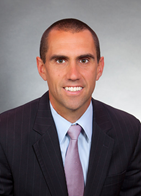 David Oh
David Oh, Managing Director, Trust Counsel, is a senior trusts and estates advisor with broad experience in estate planning and trust administration. He advises clients on matters including tax planning, tax compliance, wealth transfer techniques, and charitable strategies. Most recently, David was a Director of Tax, Trust, and Estate with Charles Schwab & Co., where he provided tax, estate, and wealth planning solutions to founders, executives, private equity partners, and family offices. Prior to that, he was a member of the tax group at PwC LLP where he consulted on preserving multigenerational family wealth. He earned a Master of Laws (LLM) in taxation at Boston University School of Law, Juris Doctor from University of the Pacific, and Bachelor of Arts in legal studies from University of California at Berkeley. He is a Certified Specialist in both Taxation Law as well as in Estate Planning, Trust and Probate Law by the State Bar of California. David sits on the boards of Continuing Education of the Bar and the Estate and Gift Tax committee of the California Lawyer's Association.