Town Hall: Losing Our [Best] Minds
April 25
@
5:30 pm
–
6:45 pm
Free event! No MCLE. Presented by the California Lawyers Association and California Women Lawyers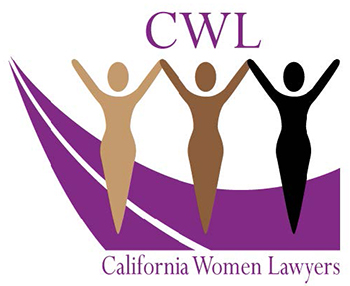 In 2020, the California Lawyers Association (CLA) and the D.C. Bar announced their participation in a groundbreaking research project conducted by attorney mental health and well-being expert Patrick Krill and Dr. Justin Anker. The first phase of findings from the study, "Stress, drink, leave: An examination of gender-specific risk factors for mental health problems and attrition among licensed attorneys", was released in 2021 shedding light on the disparate experiences of women practitioners.
CLA worked with California Women Lawyers (CWL) and Bree Buchanan, Immediate Past President of the Institute for Well-Being in Law, to establish a statewide taskforce which got to work reviewing the findings of "Stress, drink, leave…" and producing a report with recommendations for various stakeholders of the California legal community, "Losing Our [Best] Minds: Addressing the Attrition Crisis of Women Lawyers in a Post-Pandemic World". Join taskforce members, report authors, and study conductors for a conversation about the California report, taskforce recommendations, and desired outcomes for our legal community (law students, employers, and practitioners alike).
We want to individualize this event so you get maximum value. We know you have questions. Send your questions to Wellness@calawyers.org by Wednesday, April 19, 2023.
Moderator: Sara Rief, Chair, CLA Health and Wellness Committee; Criminal Law Section Board Representative, CLA Board of Representatives; Member, CLA/CWL Statewide Taskforce
Speaker information:
Bree Buchanan, Immediate Past President, Institute for Well-being in Law; Lead, CLA/CWL Statewide Taskforce
Jodi Cleesattle, President-Elect, California Women Lawyers; Member, CLA/CWL Statewide Taskforce
Judith Gordon, CEO, LeadersEsq LLC; Faculty Lecturer, UCLA School of Law; Member, CLA/CWL Statewide Taskforce
Katy Goshtasbi, Founder, Puris Consulting; Member, CLA Health and Wellness Committee; Member, CLA/CWL Statewide Taskforce
Patrick Krill, JD, LL.M, MA, Principal and Founder, Krill Strategies