Online Platforms and the EU's Digital Services Act – Striking a Balance
November 16, 2021
@
9:00 am
–
10:00 am
*9:00 U.S. Pacific Time/ 18:00 Central European Time
Free event! Self-study credit available.
A discussion of the European Commission's proposal for a Digital Services Act and its implications for online platforms in the EU and the US.
The EU's Digital Services Act will introduce a common set of rules for digital platforms including a modernized liability regime for online intermediaries and new transparency obligations for combatting illegal content. The proposed new rules will apply to companies that provide services within the EU, regardless of where such providers are based meaning the DSA will also be of relevance to many California based companies operating in Europe.
Speakers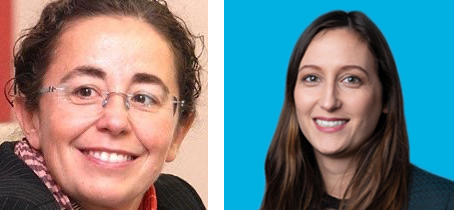 Ms. Irene Roche-Laguna, Deputy Head, European Commission Digital Services and Platform Unit
Victoria de Posson
Irene Roche Laguna is the Deputy Head of the 'Digital Services and Platforms' Unit in DG CONNECT. Lawyer by background, Irene Roche Laguna has been part of the European Commission since 2004. Prior to that she worked at the European Court of Justice and at the University of Valencia, Spain. She has dealt with a wide range of single market related issues, such as state aid, online and postal services as well as the coordination of the enforcement of single market rules. In addition, Irene Roche Laguna is a Visiting Professor at the College of Europe in Bruges.
Victoria de Posson is a Senior Manager, Public Policy in the Brussels office of the Computer & Communications Industry Association. She works on EU digital policies with an expertise in intermediary liability, e-commerce and platforms. On a more personal level, Victoria is engaged in gender equality.
Prior to joining CCIA, Victoria worked for FTI Consulting for four years, where she provided strategic counsel on public policy strategies to Fortune 500 companies across tech sectors. Previously, she worked for Samsung Electronics, Burson Marsteller, European Parliament, and started her career at the Think Tank Robert Schuman Foundation.
Victoria studied European Affairs at the College of Europe and international relations at Catholic University of Louvain-la-Neuve.