Military and Veterans Summit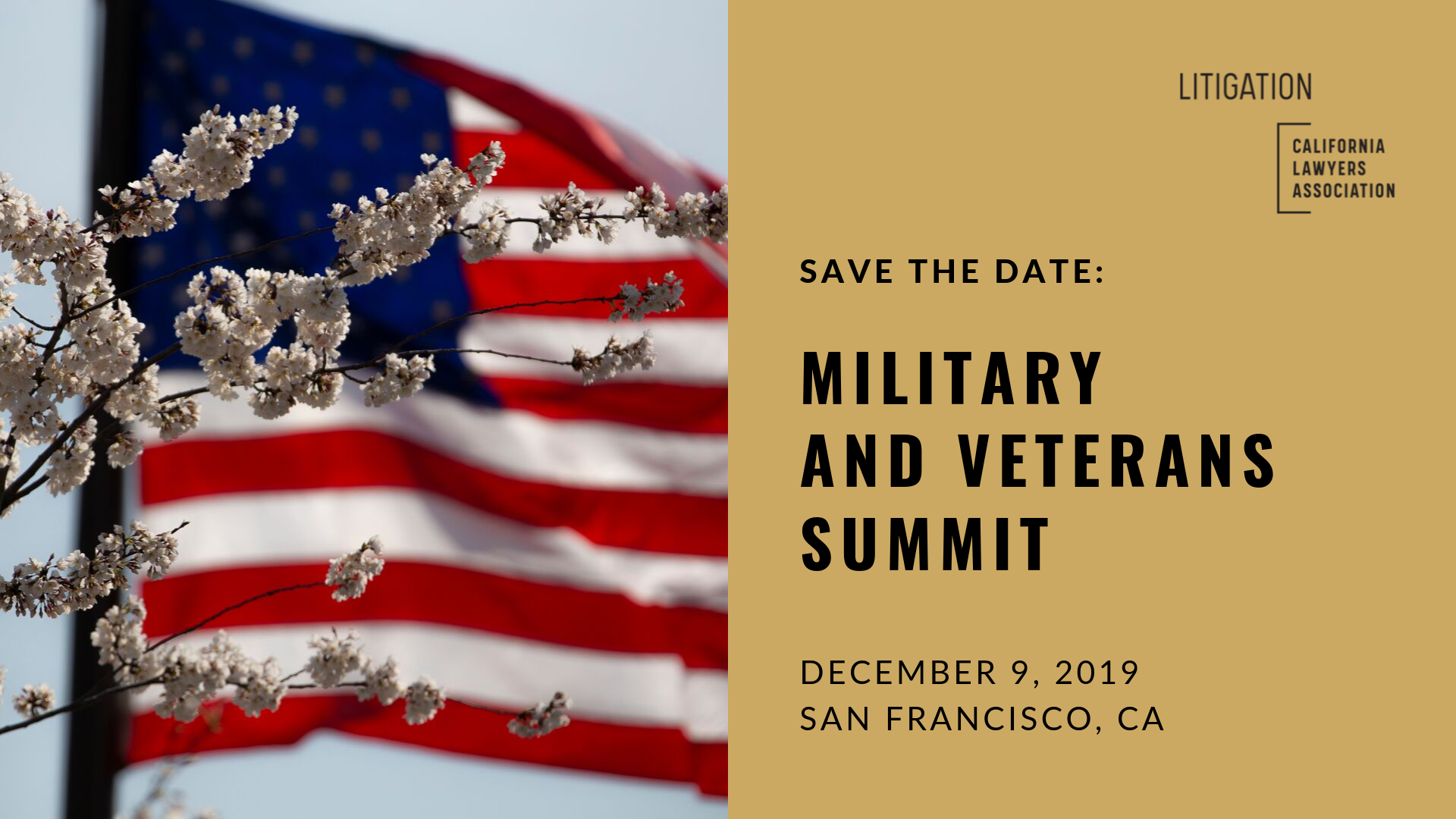 The Veterans & Military Affairs Committee of the Litigation Section presents the Military and Veterans Summit.
San Francisco War Memorial Veterans Building
401 Van Nsss Ave, Rooms 206 & 210
San Francisco, CA 94102
Join Associate Justice of the Supreme Court, Justice Ming W. Chin, and Senator Thomas J. Umberg as the keynote luncheon speakers at the Litigation Section's Military and Veterans Summit. This conference includes 3 hours of MCLE credit on issues relating to Military and Veterans Personnel plus 1 hour of Elimination of Bias credit.
More Links: Flier
More information about this conference will be provided closer to the date!