#CLAWellnessChallenge: How to Start the New Year With Less Stress and Better Digestion
January 19, 2022
@
12:00 pm
–
1:00 pm
Free event! Learn more about the 2022 Wellness Challenge here.
Every new year you create big resolutions that produce small results. And failing to keep those promises to yourself ends with more stress, disappointment and frustration. In this webinar we'll discuss how your perfectionism is causing you unnecessary stress, the key to making lasting changes, the biggest causes of stress and how stress impacts your digestion. You'll then learn various techniques to help you stick to your goals, manage stress and heal your digestion, that are practical, effective and create long lasting change.
Speaker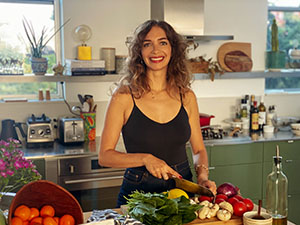 Jessica Weizenbluth is a practicing healthcare attorney with a passion for health & wellness. She has studied yoga, meditation and digestion in India, Thailand and Guatemala, and completed a yoga teacher training in LA. At each of her workplaces, Jessica kept finding herself implementing wellness activities or being asked for wellness advice. So when Covid hit, she decided to take her passion for health to the next level and became a certified holistic health coach. Soon after graduating, Jessica was awarded the Leadership in Health Coaching Award by the Institute of Integrative Nutrition. Jessica uses her unique expertise as both a lawyer and a health coach to help other lawyers manage their stress and improve their digestion, in a practical relatable way. After experiencing her own life transformation, Jessica seeks to help other attorneys struggling with stress and dietary issues to achieve the same zest for life she feels today.