CCPA and CPRA: What Covered Businesses Need to Know About Responding to Requests to Know & Requests to Delete (Part 4)
February 24, 2021
@
12:00 pm
–
1:00 pm
This program offers 1 participatory MCLE credit.
---
In this informative and interactive webinar, we will discuss the CCPA rules and regulations for responding to requests to know and requests to delete, general recommendations, and lessons learned in practice.
This is part of a 12-webinar CCPA series the Privacy Law Section is hosting in 2021.
Speaker: Kristin Madigan and Steven Lau
---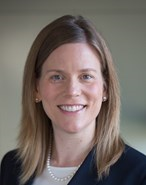 Kristin J. Madigan is a partner in Crowell & Moring's San Francisco office and a member of the firm's Litigation and Privacy & Cybersecurity groups. Kristin focuses her practice on representing clients in high-stakes complex litigation with a focus on technology, as well as privacy and consumer protection matters. Kristin is a Certified Information Privacy Professional/United States (CIPP/US) and a frequent speaker on data privacy and cybersecurity topics. Kristin is also well-versed in and frequently counsels clients on California Consumer Privacy Act (CCPA) compliance. Prior to joining Crowell & Moring, Kristin served as an attorney at the FTC in Washington, D.C., in the Bureau of Consumer Protection, Division of Privacy and Identity Protection. In that role, Kristin led nonpublic investigations and prosecuted unfair and deceptive practices in privacy and data security matters within the FTC's consumer protection authority.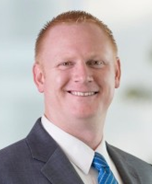 Steven Lau was born in San Jose and raised in Utah.  He lived in Brazil for two years following high school, and after returning to the United States, graduated from Brigham Young University with a degree in political science.  He returned to BYU and received his JD/MBA in 2011, and spent the next eight years with Holland & Hart, LLP in Salt Lake City commercial and privacy .  Steve Joined eBay in 2019 as Head of Privacy Programs and Privacy Counsel, where he was responsible for implementing eBay's CCPA privacy program and managing the GDPR privacy program.  Steve continues to work on improving eBay's privacy program, including preparing eBay for CPRA, LGPD, and other emerging privacy laws in the US and around the globe. Steve is