Building a Coalition for Racial Justice and Civil Rights During a Time of Crisis
September 17, 2020
@
6:00 pm
–
7:30 pm
Free event! No MCLE.
2020 has been marked by civil unrest, peaceful protests that were met with aggressive federal backlash, and calls for racial justice spurred by the tragic killings of George Floyd, Breonna Taylor, Ahmaud Arbery, and others, as well as animus directed against Asian Americans as a result of racist rhetoric that has been seemingly validated even at the highest levels of government. All the while, the COVID-19 pandemic continues to rage across the nation, while families struggle to make ends meet amid growing economic turmoil.
In extraordinary times like these, it is critical that Americans of all walks of life come together to face the challenges of the day. In this panel, we will explore how the African American, Asian American, and Latinx communities can be effective allies for one another in the pursuit of racial and economic justice during a period of crisis.
Moderators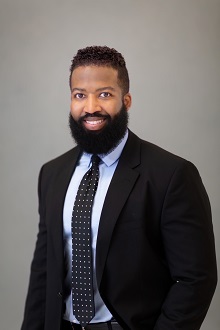 Terrance J. Evans is a Partner in the SF and LA offices of Duane Morris LLP, where he serves as Vice Chair of the firm's Banking Practice for the Western US, and Co-Chair of the Duane Morris SF Diversity and Inclusion Committee. His practice is focused on representing the financial services industry, which includes international, national and community banks; loan service companies; and insurance companies. During his career, Evans has recovered and saved clients of the firm tens of millions of dollars in settlements, judgments and extrajudicial procedures.
Terrance is the Chair-Elect of the Litigation Section of the CLA; Vice President of the Charles Houston Bar Association; Co-Chair of the ABA ICLC Diversity & Inclusion Committee, an Executive Board Member of the Bar Association of SF; Co-Founder of the CLA Racial Justice Committee; Deputy Director of Region 9 of the National Bar Assoc.; and Advisory Board Member of the MCCA. He's received numerous awards and honors during his career.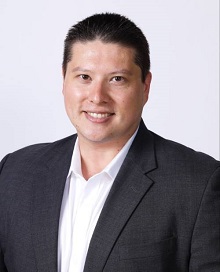 Will Mosley is Senior Counsel in the Global Litigation & Investigations team at Applied Materials. In this role, he is responsible for managing and conducting offensive and defensive investigations, litigation, and pre-litigation matters worldwide, with an emphasis on the protection of Applied's intellectual property. Will currently oversees a variety of litigation matters concerning trade secrets, general commercial disputes, and tort matters in the U.S. and overseas.
Will is the 2020 President of the Asian Pacific American Bar Association of Silicon Valley (APABA Silicon Valley). He has been an active member of APABA Silicon Valley since entering the legal profession in 2011 and has served on its Board of Directors since 2013.
Panelists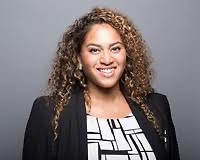 Adrieannette Ciccone knew she wanted to be a lawyer when she was a young child. As time progressed, she realized that much societal injustice was the result of socioeconomic and racial inequality. After earning a joint MA in Urban Planning and Latin American Studies, Adrieannette embarked on her legal career. She is now working to defend the legal rights of those faced with debt collection lawsuits, and doing land use and real estate law to help reshape the urban landscape to be more equitable. In 2016, she was selected as a 40 Under 40 Recipient of the National Bar Association's Best Advocates. In 2019, she was selected as an awardee of the Minority Bar Coalition's Unity Award. She is an active member of the National Bar Association, the California Association of Black Lawyers, the Charles Houston Bar Association (Executive Board Member from 2015-2019), an Executive Member of the Litigation Section of the California Lawyers Association, a founding member and chair of the newly formed Racial Justice Committee of the California Lawyers Association, Alameda County Bar Association Barristers Executive Committee (Executive Board Member from 2015-2019), the Cornell Black Lawyers Alumni Network Executive Board – West Coast (2018-present), and Alpha Kappa Alpha Sorority, Incorporated- Delta Zeta Omega Chapter member.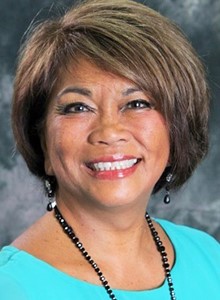 Ruthe Catolico Ashley is the executive director emeritus at California LAW, an organization that aims to diversify California's legal profession by creating a pipeline of students from high schools, community colleges, undergraduate institutions and law schools into law or law-related careers. She previously served as the president and CEO of California ALL, another organization seeking to diversify the legal profession through the educational pipeline.
In 2014, she became the first Filipina and second Asian Pacific American woman elected to the ABA Board of Governors. She is a former chair of the State Bar of California Diversity Pipeline Task Force and helped create its Council on Access and Fairness. She graduated from the University of the Pacific McGeorge School of Law when she was 41, after a successful career in nursing.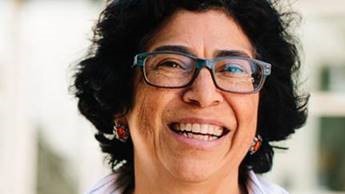 Professor Maria Linda Ontiveros is a Professor and Dean's Circle Scholar at the University of San Francisco School of Law. She focuses her scholarly work on employment law with an emphasis on immigrant workers' rights. She publishes and presents regularly on a variety of related topics, including the history of immigrant workers, workplace harassment of women of color, organized labor, immigrants and the Thirteenth Amendment, and access to education for children of undocumented workers. Ontiveros is co–author of Employment Discrimination Law: Cases and Materials on Equality in the Workplace, and the author of numerous articles and book chapters.
Sponsors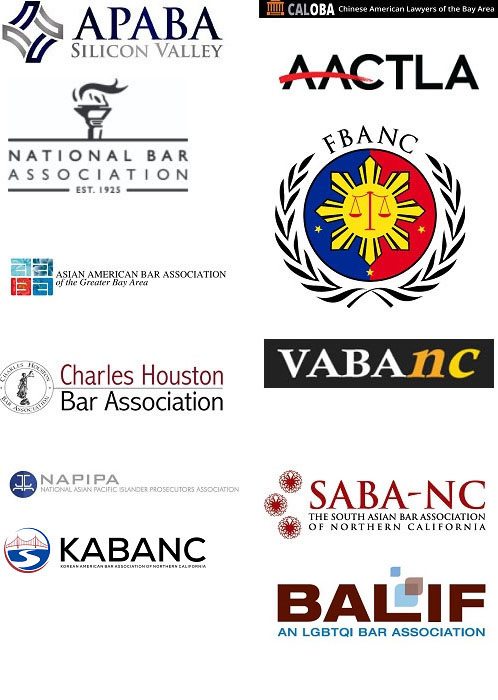 Asian Pacific American Bar Association of Silicon Valley (APABA Silicon Valley)
Region 9 of the National Bar Association
Asian American Bar Association of the Greater Bay Area
Charles Houston Bar Association
National Asian Pacific Islander Prosecutors Association
Chinese American Lawyers of the Bay Area
Asian American Criminal Trial Lawyers Association (AACTLA)
Filipino Bar Association of Northern California
Vietnamese American Bar Association of Northern California
South Asian Bar Association of Northern California
Korean American Bar Association of Northern California
Bay Area Lawyers for Individual Freedom