2023 Public Sector Conference
April 28
@
8:00 am
–
6:30 pm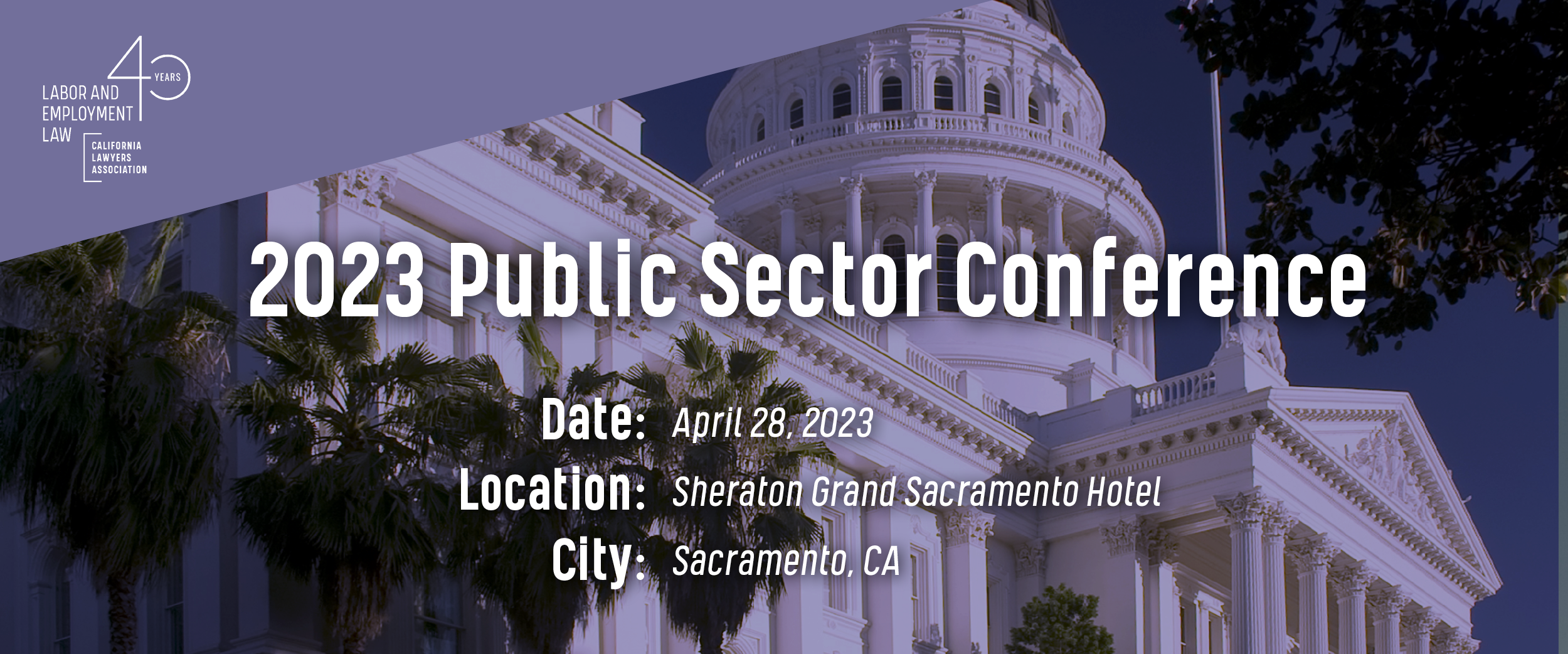 ---
Earn 6.50 Hours of MCLE Credit; which includes 1.25 Hours Legal Ethics and 1.25 hours Elimination of Bias credit

Sheraton Grand Sacramento Hotel
1230 J Street, Sacramento, CA 95814
The Labor and Employment Law Section of the California Lawyers Association is presenting the full day in person 2023 Public Sector Conference on April 28, 2023, at the Sheraton Grand Sacramento Hotel in Sacramento, CA.
Immerse yourself in insightful discussions and gain practical knowledge from industry experts in the field. Register now and elevate your legal career!
---
Pricing
Early Bird Fee – Ends April 21, 2023
$285 for Labor and Employment Law Section Member (with Lunch Box included)
$390 for Non-Section Member (with Lunch Box included)
Regular Fee – Starts April 22, 2023
$330 for Labor and Employment Law Section Member (with Lunch Box included)
$425 for Non-Section Member (with Lunch Box included)
---
---
On the fence? Check out our schedule!
Scholarship Opportunity Available!
The Labor and Employment Law Section of the California Lawyers Association is committed to encouraging the representation of persons of color, women, the LGBTQ+ community, people with disabilities, other underrepresented groups and those who work in the area of public service. As such, the Labor and Employment Law Section has committed to provide a scholarship to those persons who have traditionally been underrepresented in our field and/or working in public service in order to become familiar with the Labor and Employment Law Section.
---
---
8:00 AM – 9:00 AM | Breakfast

Continental Breakfast will be provided for attendees
9:00 AM – 10:30 AM | In One Year And Out The Other: Year In Review
1.50 Hours MCLE

Experienced and dynamic speakers from the union and management perspectives will provide an overview of the year's latest developments in California public sector labor and employment law, and share their often contrasting views on what those developments mean. The review will include updates and insights on the most important court decisions, legislation and administrative decisions from the past year.

Speakers:

Tim Yeung
Kerianne Steele
10:45 AM – 12:00 PM | Improving Diversity, Equity, and Inclusion In California Public Employment 
1.25 Hours MCLE; 1.25 hours MCLE Elimination of Bias Credit

Increasing diversity, equity, and inclusion in California public sector employment requires systemic change. Join David Chiu, San Francisco City Attorney (and former California Assemblymember), Olga Diaz, CLA Associate Executive Director Inclusion, Outreach & Strategic Initiatives (and former Escondido City Council member), and others as they discuss the challenges and opportunities to accomplish this critical goal.

Moderators: Jachyn Davis

Speakers:
1:00 PM – 2:15 PM | Concurrent Sessions
1.25 Hours MCLE

Factfinding in a Volatile Time: Record-High Inflation and Comparator Asymmetry
1.25 Hours MCLE

Fact-finders and lawyers who represent Unions and Employers in fact-finding will discuss best practices for effective fact-finding. The panel will address navigating fact-finding in the current climate, including the topics of high inflation and comparator asymmetry.

Moderator: Yuval Miller

Speakers:

Andrea Dooley
Gina Roccanova
Susan Garea

---

Putting on the Writs: Bringing and Defending Traditional and Administrative Writs
1.25 Hours MCLE

This program will provide an overview of the administrative and traditional writ processes. Panelists will discuss the nature of writs, grounds upon which a writ may be heard, and procedures applicable to writs. Our panelists will also explore tricky issues and common mistakes.

Moderator: Katie Mola

Speakers:

Beatriz Berumen
Jon Y. Vanderpool
2:30 PM – 3:45 PM | Concurrent Sessions
1.25 Hours MCLE

Speech in Public Employment in the Age of Social Media: Untangling the Protections and Limitations
1.25 Hours MCLE

This panel will discuss developments in First Amendment jurisprudence important for public employers and public employees and thorny applications to the discipline of public employees for conduct on social media, drafting social media policies, and the free speech issues surrounding Government Code 3550.

Moderator: Susan Garea

Speakers:

Megan Degeneffe
David Urban

---

Hot Topics at PERB
1.25 Hours MCLE

Our panelists will discuss recent trends in PERB decisions and practice, including remedy issues, the relationship between PERB's jurisdiction and other fora for resolving discipline issues, and the effects of PERB's current staffing levels and case processing efficiency initiative on case timelines. Join us for a lively discussion that's sure to educate both new and seasoned PERB practitioners!

Moderator: Kimberly Procida

Speakers:

Peter McEntee
Marie Nakamura
4:00 PM – 5:15 PM | Concurrent Sessions
1.25 Hours MCLE; 1.25 Hours MCLE Legal Ethics

Disciplinary Arbitrations: When the Tail Wags the Dog
When should investigative or procedural errors affect the merits?
1.25 Hours MCLE

Should incorrect charges in a termination notice result in reinstatement of an employee who committed gross misconduct? Should an untimely grievance result in an innocent employee remaining discharged? Must evidence be marshalled to prove intentional (as opposed to merely negligent) misconduct, or can it be shown solely by undermining a grievant's credibility on the stand? Our distinguished management, union, and neutral panelists will discuss these questions and more, considering best practices in investigating your discipline case and arguments for attacking and defending procedural errors at arbitration. Their entertaining examples of investigations swallowing the merits will give you grist for advising clients and proving your case.

Moderator: Yuval Miller

Speakers:

Najeeb Khoury
Adrianna Guzman
Lisl Soto

---

Ethical Issues in Public Sector Investigations
1.25 Hours MCLE; 1.25 Hours MCLE Legal Ethics

A panel with deep experience in public sector investigations from diverse perspectives will discuss current ethical issues that arise in investigations involving public agencies and employees.

Moderator: Christina Ro-Connolly

Speakers:

Latika Malkani
Timothy Davis
Vida Thomas
5:15 PM – 6:30 PM | Post Conference Mixer with Appetizers and Drinks

Please join us for appetizers and drinks after the conference
---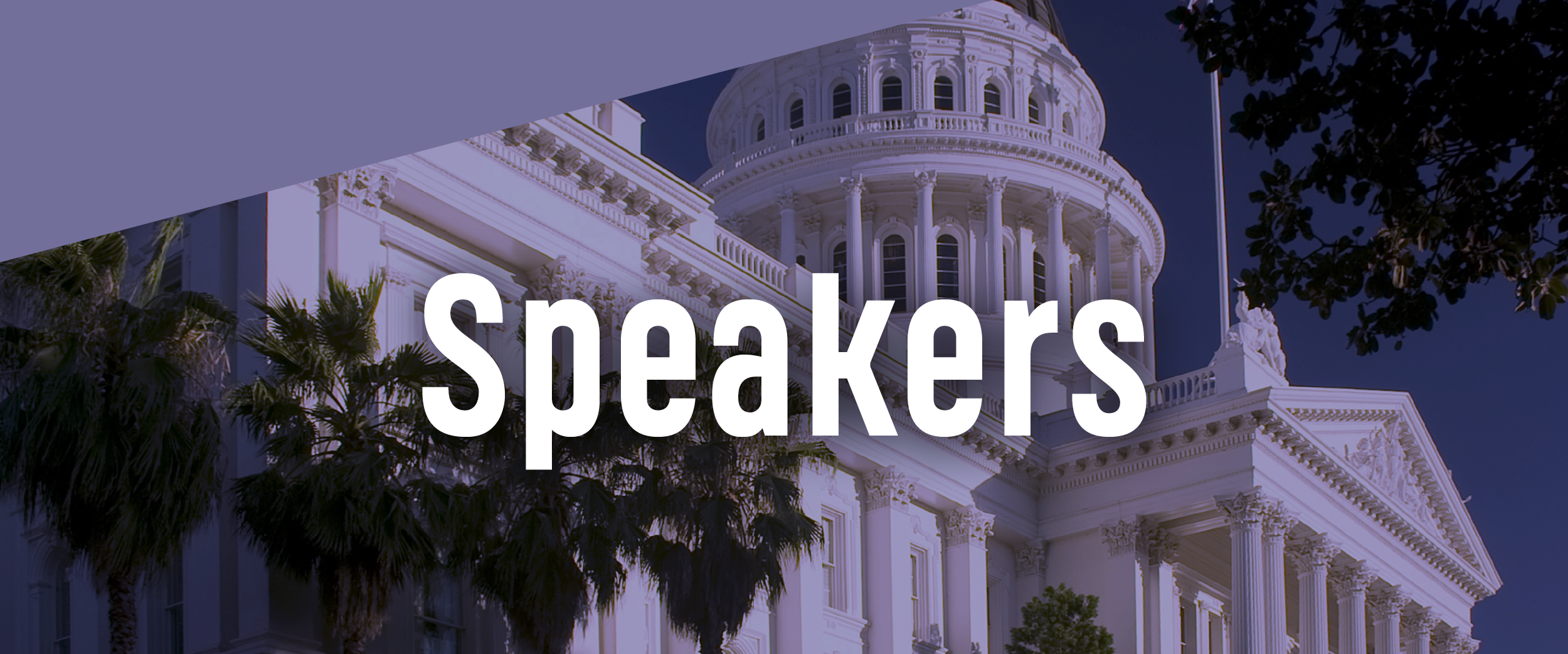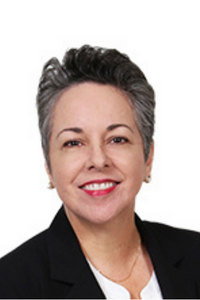 Adrianna Guzman

Adrianna is a partner in Liebert Cassidy Whitmore's Los Angeles office and has represented public agencies in labor and employment matters for over 25 years. She is experienced in disciplinary appeals, grievance arbitrations, unfair practice charge proceedings, labor relations, and negotiations. She received her BA from California State University, Northridge, and her JD from University of California, Berkeley, School of Law.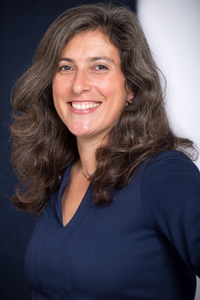 Andrea L. Dooley

Arbitrator Andrea Dooley hears cases throughout California, Nevada and Alaska. Arbitrator Dooley has broad experience with parties in the public and private sectors, including healthcare, education, higher education, building services, building trades, entertainment, shipping, transportation, and service industries. Arbitrator Dooley is a member of the National Academy of Arbitrators. Prior to becoming an arbitrator, Arbitrator Dooley represented unions and trust funds and practiced as management counsel to labor organizations and nonprofits. Arbitrator Dooley has experience in labor-management partnerships, national contract negotiations, interest-based bargaining, and occupational safety and health. Arbitrator Dooley received her bachelor's and master's degrees from the University of Chicago and her JD from Chicago-Kent College of Law, where she specialized in Labor and Employment Law. Arbitrator Dooley is a Lecturer at Berkeley Law and the author of The Beginner's Guide to Labor Arbitration Practice and The Labor Arbitration Career.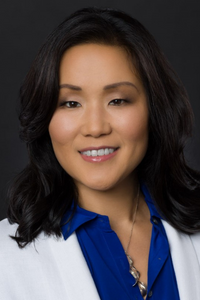 Christina Ro-Connolly

Christina (Tina) Ro-Connolly is a Partner at Oppenheimer Investigations Group LLP. Her practice is exclusively on neutral work: investigations and trainings. She previously worked as an attorney advocating for employers. But she grew weary of the constant battles and noticed, when reviewing these matters, that there were often missed opportunities early on for mediation and communication.

She recognized the value of letting all parties be heard earlier in the process, addressing matters and seeking resolution before issues escalated. And, after overseeing many workplace investigations, she was intrigued by the role of a neutral investigator.

That interest, coupled with a stroke of perfect timing, brought her to OIG.

Tina has more than a decade of labor and employment law experience. Her investigations include allegations of discrimination and harassment, allegations of abusive conduct, sexual misconduct, retaliation and workplace misconduct.

She has handled investigations against high-level executives and elected officials. She has worked in both the public and private sectors.

Tina conducts Title IX investigations and is a Title IX hearing officer. She also leads sexual harassment prevention trainings and workplace investigation trainings.

Tina spent 11 years at the Contra Costa County Counsel's Office, advising departments on labor and employment matters. This included representing departments in civil service hearings, arbitrations and before the Public Employment Relations Board.

Tina is a member of the Executive Committee of the Labor and Employment Section of the California Lawyers Association, a graduate of the AWI's Training Institute for workplace investigators and a frequent trainer and presenter on employment law matters.
---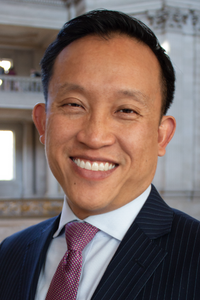 David Chiu

David Chiu is San Francisco's first Asian American City Attorney, leading one of the country's top public law offices with 300 legal professionals who provide advice to 100+ elected officials, departments and agencies that comprise San Francisco's government. David previously represented San Francisco in the California State Assembly and authored 75 laws addressing civil, immigrant, reproductive and workers' rights, health, housing, public safety, and the environment. David served as Assistant Speaker pro Tempore, Chair of the Assembly Housing & Community Development Committee, Chair of the California API Legislative Caucus, and Policy Chair of the California Legislative Progressive Caucus.

Previously, David served as the only President of the San Francisco Board of Supervisors elected to three consecutive terms. Before elected office, he served as law clerk to Judge James Browning of the Ninth Circuit U.S. Court of Appeals, civil rights attorney with the Lawyers' Committee for Civil Rights, criminal prosecutor at the San Francisco District Attorney's Office, Democratic Counsel to the US Senate Constitution Subcommittee, general counsel to a public affairs technology company, and president of the Asian American Bar Association of the Greater Bay Area. The son of immigrants, David received his undergraduate, law, and master's in public policy degrees from Harvard University.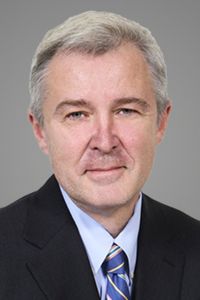 David Urban

David Urban represents organizations, including public and private educators and public agencies, in all aspects of labor and employment law. He has successfully defended employers in cases involving alleged discrimination and retaliation, disability accommodation, privacy, trade secrets, First Amendment, and alleged violation of wage and hour laws, including meal and rest break laws.

David often advises educational institutions including colleges and universities and independent schools in matters ranging from faculty employment issues to student free speech rights, disability accommodation, and discipline. He has substantial experience successfully representing clients in matters involving student misconduct litigation and student challenges to discipline.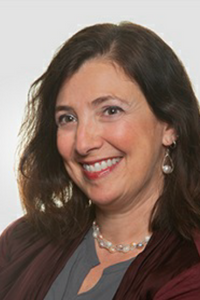 Gina M. Roccanova

Gina M. Roccanova is a principal in the San Francisco, California, office of Jackson Lewis P.C. She has more than 20 years of experience in both the public and private sectors and brings a practical, problem-solving orientation to her work in negotiations, counseling, investigations, litigation, arbitration, and training.

Gina's approach to advice and counseling is pragmatic and people-centered. She aims not only to keep her clients out of trouble, but to help them enhance their operations, increase employee engagement, and live out their organizational values.

Gina has negotiated labor agreements with local, national, and international unions and other employee organizations for a variety of public sector, nonprofit, and private sector clients. She regularly represents clients in health care, public protection, railroad, transit, building management, education, retail, and other settings in discipline, contract interpretation, and interest arbitration, as well as unfair labor practice charges and fact- finding proceedings. Her experience includes negotiating post-Janus side letters for public agencies.

Gina has also handled representation and decertification petitions for clients before the Public Employment Relations Board, and has defended clients against unfair labor practice charges, ranging from individual incidents to organizing campaigns. She has advised public and private-sector clients on issues such as permissible parameters of organizational picketing and pamphleting; rules limiting management communication with employees before and during organizational campaigns and elections; proper conduct of elections; and bargaining unit determination.

As a litigator, Gina has prevailed in high-profile matters, including a constitutional challenge to an Education Code provision, winning summary judgment in a disparate impact challenge to a promotional exam, and successfully defending high-level executives and general counsels. She has particular competence with employment matters in the areas of wage-and-hour law, discrimination, accommodation, leave of absence laws, medical and recreational marijuana use issues, and NLRB enforcement in non-unionized workplaces. She has also conducted workplace investigations for clients in a variety of industries and settings. Her experience as an employment litigator, counselor, and manager inform her investigative approach, which emphasizes objectivity, an understanding of context, and approachability, and strives to balance thoroughness and speed.

Gina has advised public and private sector clients on a variety of wage and hour issues, including employee classification, workweek definition, alternative workweeks, policies and documentation, exemption, the interplay between the Labor Code and collective bargaining agreements, calculation of the regular rate of pay, work schedules, and related issues.

Gina's decade of service as a deputy city attorney provides her with extensive experience handling a wide range of labor matters, including administrative hearings, collective bargaining and labor arbitrations, as well as providing advice and counsel to elected and appointed officials. Examples of her experience include representing management in labor negotiations with numerous employee groups as legal counsel and lead negotiator; successfully defending the city in litigation, arbitration, and unfair labor practice proceedings; and supervising disciplinary and public integrity investigations resulting in improvements and fewer reversals through the grievance process.

Gina has also served as a commissioner on the San Francisco Civil Service Commission, which oversees all aspects of City employment and serves both a policy- making and adjudicatory function. The five-member Commission handles resolution of discrimination complaints, eligibility and hiring, promotion, qualifications, and job classification. Her experience as an advocate, Civil Service Commissioner, and hearing officer informs both her strategy in litigation/arbitration and her advice to clients. She is also a California State Bar certified mediator.

Gina presents education and training programs on a wide range of legal and regulatory topics, including leave management, harassment and bullying prevention, unconscious bias, discrimination, retaliation, discipline, disability law, workplace violence, internal investigations, marijuana in the workplace, and the responsibilities of executive board members in responding to staff complaints.

Gina clerked for the Honorable Sue L. Robinson of the United States District Court from 1995 to 1997.
---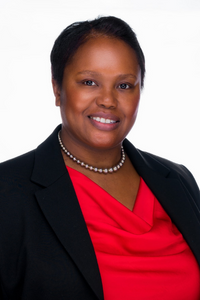 Jachyn Davis

Jachyn is Senior Director of Corporate Compliance & Employment at CSAA Insurance Group, a AAA Insurer. Jachyn is responsible for leading the corporate compliance & ethics, privacy, and employment law functions. Prior to her work at CSAA Insurance Group, Jachyn spent 10 years at the Contra Costa County Counsel's Office, advising departments on labor and employment matters. This included representing departments in civil services hearings, arbitrations and before the Public Employment Relations Road. Jachyn volunteers at Legal Access Alameda and is a member of the Women's Professional Network at CSAA IG, whose mission is to increase women in leadership positions within the organization. Jachyn grew up in San Leandro, CA, double majored in U.S. History and Politics at U.C. San Diego and got her law degree from Boston College. She lives in Oakland, CA.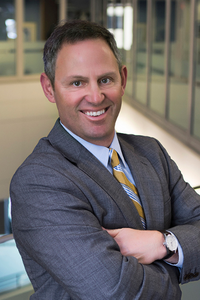 Jon Y. Vanderpool

Jon Y. Vanderpool is a shareholder in the San Diego law firm of Smith Steiner Vanderpool where he's worked for over 26 years cultivating a deep-rooted passion for representing employees and is particularly honored to protect teachers' and other public employees' rights, handling administrative due process hearings and ensuing court litigation when necessary. Jon's state and federal jury trial experience includes attaining favorable judgments for civil rights violations, fraud, whistle-blower retaliation, and blackballing. He's also litigated to favorable settlements wage & hour class actions, and a number of significant personal injury cases.

Jon is a Trial Master in the San Diego Louis M. Welsh Chapter of the American Inns of Court, a mentor with the Crawford High School Law Academy, and served on the Board of Partnerships With Industry (now merged with Pride Industries), a non-profit assisting adults with "Disabilities" assimilate into mainstream employment.
Katie Mola

Katie Mola is a Senior Staff Counsel at the California State Auditor's Office. Katie provides advice regarding workplace investigations, employee discipline and performance management, reasonable accommodation, leaves of absence, equal employment opportunity, civil service laws and regulations, and internal policies and procedures governing employee conduct. She also offers legal support related to the office's audit responsibilities and other related matters, including public records access. Prior to joining the State Auditor's Office, Katie worked as a Senior Attorney at the California Public Employees' Retirement System, providing advice and counseling on personnel matters and representation in administrative proceedings. She previously worked in private practice, where she provided employment advice and litigation defense to public and private employers in state and federal court.

Katie is a current Executive Committee member of the California Lawyers Association, Labor and Employment Section, where she serves on several education and conference committees. She is also a co-author of the section's California Public Sector Employment Law publication.
---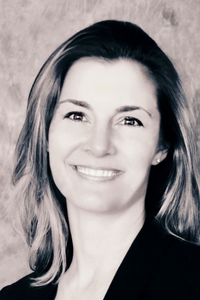 Kerianne Steele

Kerianne Steele is a partner at the union-side labor law firm Weinberg, Roger & Rosenfeld in California. She represents a number of public sector/public service unions in California. In this capacity, Ms. Steele drafts and implements state and local legislation, trains union leaders, and provides legal representation in connection with organizing/strategic/contract campaigns, union governance and management, contract negotiations, administrative hearings including before PERB and the NLRB, mediation, arbitration, and litigation. Ms. Steele has supported unions and union members in a variety of ways during the pandemic, including by helping draft COVID-19-related state legislation, negotiating with employers regarding the necessity for Personal Protective Equipment (PPE) and other COVID-19-related safety protocols, and defending health care workers who have faced retaliation for reporting unsafe working conditions. Prior to that, Ms. Steele helped unions throughout California prepare for the Janus v. AFSCME decision and implement California Assembly Bill 119 (regarding access to new employee orientation), and thereafter helped unions implement the Janus decision and California Senate Bill 866 (regarding Janus impacts). Ms. Steele authored the California Public Employees' Pension Reform Act of 2013 Pocket Guide, published by California Public Employee Relations, Institute for Research on Labor and Employment, University of California, Berkeley. She co-authors the public sector case notes column of the California Labor and Employment Law Review, the official publication of the State Bar of California Labor and Employment Section. For several years, Ms. Steele helped update California Public Sector Labor Relations, published by LexisNexis, which is an essential secondary source used by California practitioners, and in March 2018, she helped completely rewrite three chapters, including the chapter regarding organizational security. Ms. Steele attended law school at U.C. Davis, where she served as a steward of the graduate student employees union. Prior to law school, she organized low-wage hotel workers and assisted immigrants with asylum claims and family-based immigration petitions.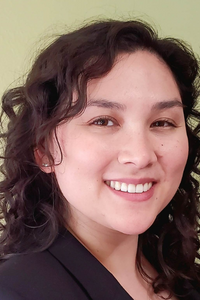 Kimberly Procida

Kimberly Procida has served as a Regional Attorney for PERB's Office of the General Counsel, in the Sacramento Regional Office, since 2018. Prior to working at PERB, Kimberly was the Chancellor's Legal Fellow with the UC Davis Office of the Campus Counsel. She earned her J.D. from UC Davis School of Law in 2017, and holds B.A. degrees in Psychology, English, and Japanese from UC Davis. She currently serves as President of the Sacramento Filipino American Lawyers Association. In her spare time, Kimberly enjoys knitting sweaters and reading with her book club.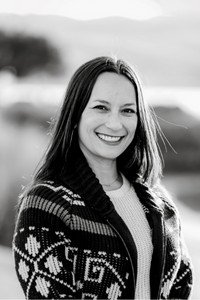 Lisl Soto

Lisl Soto is a shareholder in the Los Angeles office of Weinberg, Roger & Rosenfeld. Ms. Soto represents unions in all aspects of labor and employment law, primarily through arbitrations, collective bargaining agreement negotiations, and in representation matters and unfair labor practice proceedings. Ms. Soto also serves as general counsel to several multiemployer trust funds and labor management cooperation committees. Ms. Soto represented the plaintiffs in Marquez v. City of Long Beach (2019) 32 Cal.App.5th 552, presented oral argument before the Ninth Circuit Court of Appeals in the case Osburn v. Int'l All. of Theatrical Stage Emps., No. 17-55022 (9th Cir. Sep. 4, 2018) over claims brought under section 101(a)(2) of the Labor-Management Reporting and Disclosure Act of 1959 (LMRDA), and represented a union client before the administrative law judge in Purple Communications, 361 NLRB No. 126 (Dec. 11, 2014) [overruled by the Trump-era Board in Caesars Entertainment d/b/a/ Rio All-Suites Hotel and Casino, 368 NLRB No. 143 (Dec. 17, 2019)]. Purple Communications established that private sector employees could use their work email to communicate about union organizing efforts. In addition, Ms. Soto regularly delivers trainings to clients covering a variety of topics, including grievance processing, contract negotiations, wage-and-hour law, anti-harassment and anti-discrimination, and forms of protected leave. Ms. Soto received her J.D. in 2008 from the University of California College of the Law, San Francisco, formerly Hastings.
---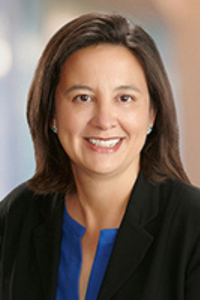 Marie A. Nakamura

Marie A. Nakamura is the Managing Shareholder of the Sacramento Office and Chair of the firm's Labor, Employment and Personnel Group. She represents school districts and county offices of education in employment and labor law, school board governance, as well as general education law. Marie has represented districts in multiple unfair labor practice charges before the Public Employment Relations Board, in labor negotiations, in tenured teacher discipline and dismissal hearings, as well as classified and certified reduction in force. She also advises school boards and superintendents on procedural matters, governance issues including Brown Act and conflicts of interest, and has represented school boards in response to county civil grand juries. In addition, Marie provides preventative training in Brown Act, conflicts of interest, board ethics, superintendent contract negotiations, harassment prevention, evaluation protocols, employee discipline, and collective bargaining.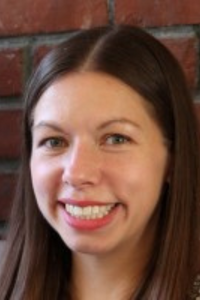 Megan Degeneffe

Megan Degeneffe joined California Teachers Association in 2019, where she represents CTA and its affiliated chapters in labor, employment, and education law matters in various forums, including civil litigation, Public Employment Relations Board proceedings, and arbitrations. Before working at CTA, she was an associate at Bush Gottlieb, ALC. At the firm, she represented unions and their members in federal and state court, before administrative agencies, and in arbitrations. She also represented union trust funds to secure pension and health benefits for workers. Before her work at Bush Gottlieb, she was a Legal Fellow at United Nurses Associations of California/Union of Health Care Professionals. She graduated magna cum laude from Georgetown University Law Center and earned her undergraduate degree from the University of Wisconsin-Madison in Political Science, History, and Philosophy.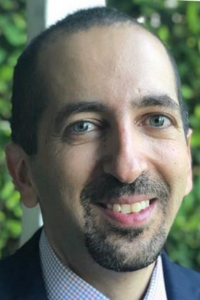 Najeeb Khoury

Najeeb Khoury is an arbitrator, mediator and factfinder who is listed on many arbitrator rosters and panels. He has extensive experience in public sector labor relations, serving as a Commissioner on the County of Los Angeles' Employee Relations Commission (ERCOM) and as the Executive Director of the City of Los Angeles' Employee Relations Board (ERB), which are the agencies having authority over unfair labor practice claims, bargaining unit composition, arbitration requests, and fact-findings in their respective jurisdictions. Before becoming a neutral, he represented both sides of the labor-management relationship. He served as Deputy General Counsel for one of the largest public sector locals in the country, where he litigated scores of labor-related matters in court, in arbitrations and before administrative bodies. Mr. Khoury then became the Director of Labor Relations and Chief Labor Negotiator for the Los Angeles Unified School District, where he led the labor relations department responsible for bargaining and administering twelve labor contracts covering over 40,000 employees. Mr. Khoury has a B.A. from Williams College, an M.A. from U.C. Berkeley, and a J.D. from Harvard Law School. After law school, he served as a law clerk to Justice Dana Fabe of the Alaska Supreme Court.
---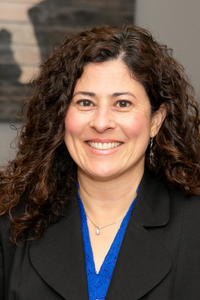 Olga Diaz

Olga Diaz is the Associate Executive Director of Inclusion, Outreach and Strategic Initiatives for the California Lawyers Association.

First in her family to attend college, Olga Diaz received a bachelor's degree in accounting from Santa Clara University and Master of Public Administration from San Diego State University and is completing a doctoral program at USC to earn her EdD in Organizational Change and Leadership. She has worked in public accounting, data analysis and research, higher education and owned a small business for ten years. Prior to joining CLA, she served as Vice Chancellor of Equity, Diversity, Inclusion & Student Affairs at the University of Wisconsin, Eau Claire.

In addition, Olga was the first Latina elected to the Escondido City Council, where she represented residents for twelve years. An experienced public servant, Olga was a trailblazer in North San Diego County. She was known to be anadvocate for the environment, housing affordability, mental health services, education, government transparency, fiscal prudence, social justice and community engagement. She has been recognized for her public service; earning the Latino Champions Civic Leader Award in 2014 from the Union Tribune, the San Diego County Democratic Party Legislator of the Year Award in 2014, the Route 78 Rotary "Sol" Award in 2014, the San Diego State University Emerging Leader Award in 2019 and was recognized as one of Wisconsin's Most Influential Latino's in 2021.

For fun, Olga loves hiking, cooking, action films and visiting public libraries. She is married to a retired police lieutenant turned best-selling crime fiction author. They have four grown children, two Labradors and two tortoises.
Peter McEntee

Peter McEntee is a shareholder at Beeson, Tayer & Bodine. He practices traditional labor law, representing unions in all areas including arbitrations, negotiations, and before PERB and the NLRB. He has been practicing in this field since 2007.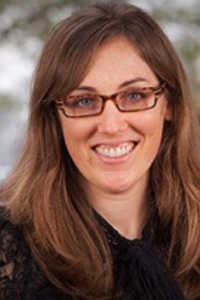 Susan Garea

Susan Garea is a partner at Beeson, Tayer & Bodine in Oakland, California, where she focuses on representing unions and workers. She is a member of the California State Bar (2008) and is admitted to practice before the California District Courts and the United States Court of Appeals for the Ninth and D.C. Circuits. She is a former Member of the Board of Directors, AFL-CIO Lawyers Coordinating Committee. She received a B.A. from Northwestern University in 2001 with majors in African-American Studies and Economics. She received her J.D. in 2008 from University of California at Los Angeles, School of Law, and is a graduate of David J. Epstein Program in Public Interest Law and Policy and with a concentration in Critical Race Studies. Her previous work experience includes Associate attorney, Gilbert & Sackman (2008-2010) and elementary school teacher (2001-2005).
---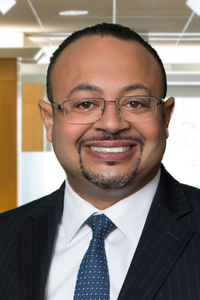 Tim Davis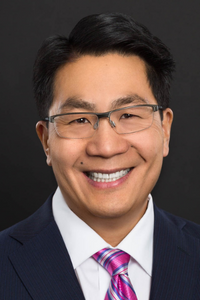 Timothy G. Yeung

Mr. Yeung's practice includes all areas of labor and employment law. He regularly defends private and public sector employers in employment lawsuits involving claims of discrimination, harassment, and retaliation; whistle blower retaliation; failure to provide reasonable accommodations; and wage and hour violations. He has extensive experience handling all aspects of litigation, including jury trials and appellate litigation in both the state and federal courts. Mr. Yeung has also served as lead counsel in several wage and hour class actions, in both state and federal courts.

Mr. Yeung is a frequent speaker at seminars throughout California and has authored several articles on labor and employment law issues. He is the revision editor for the 2012 Pocket Guide to the Meyers-Milias-Brown Act and a chapter author of the California Public Sector Employment Law treatise. He is the former Chair of the 6,000 member Labor & Employment Law Section of the State Bar of California and President of the Labor and Employment Relations Association of Northern California.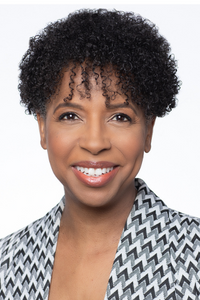 Vida Thomas

Vida Thomas is Managing Partner and Co-Owner of Oppenheimer Investigations Group. An AV-rated attorney, Vida has practiced employment law for over 25 years, and spent much of that time advising employers on all aspects of employment law and human resources management. Over the years she also developed a substantial workplace investigations practice.

Vida has conducted hundreds of workplace investigations, and teaches human resources professionals how to conduct effective workplace investigations. She also conducts inherent bias and diversity and inclusion training for private and public sector employers. Clients have complimented Vida's knack for making the law accessible, explaining complex legal concepts in a way that is both thorough and easy to understand. She believes training is most effective when it provides concrete, useful tips for navigating today's complicated and highly regulated workplace.

She also serves as an expert witness in state and federal employment lawsuits and mediates litigation and non-litigation matters. Vida assists parties and attorneys in resolving employment claims, and routinely conducts sexual harassment prevention training (including AB1825 compliance training) for state agencies and private companies.

Before joining Oppenheimer Investigations Group, Vida was an Of Counsel attorney with Stoel Rives LLP and Weintraub Tobin Chediak Coleman Grodin Law Corporation. She began her legal career as an employment litigator at Kronick Moskovitz and then co-founded Carlsen Thomas, LLP, a boutique employment law firm that offered workplace investigations and employee training throughout California for 13 years.
---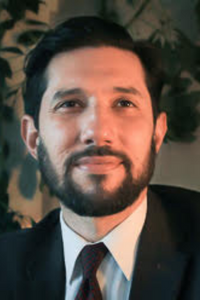 Yuval Miller

Yuval Miller maintains a nationwide practice as an arbitrator and mediator of labor and employment disputes, including public- and private-sector permanent panels throughout the Western United States. An esteemed speaker and moderator on labor issues, he also trains advocates at UC Hastings College of the Law, serves on the Faculty of Tulane Law School's Berlin Program in ADR, and is Editor in Chief of the treatise Aitchison et al., Interest Arbitration (3d ed., LRIS Books, 2022).

Prior to becoming a full-time neutral, Arbitrator Miller earned his JD at Yale Law School, served as a Fulbright Scholar, taught courses at the Budapest University of Public Administration, and received his BA with Highest Distinction from the University of California, Berkeley. After clerking for the Honorable Dolores K. Sloviter of the United States Court of Appeals for the Third Circuit, he represented management (Munger, Tolles & Olson LLP) and unions (McCracken, Stemerman & Holsberry, LLP) for over a decade.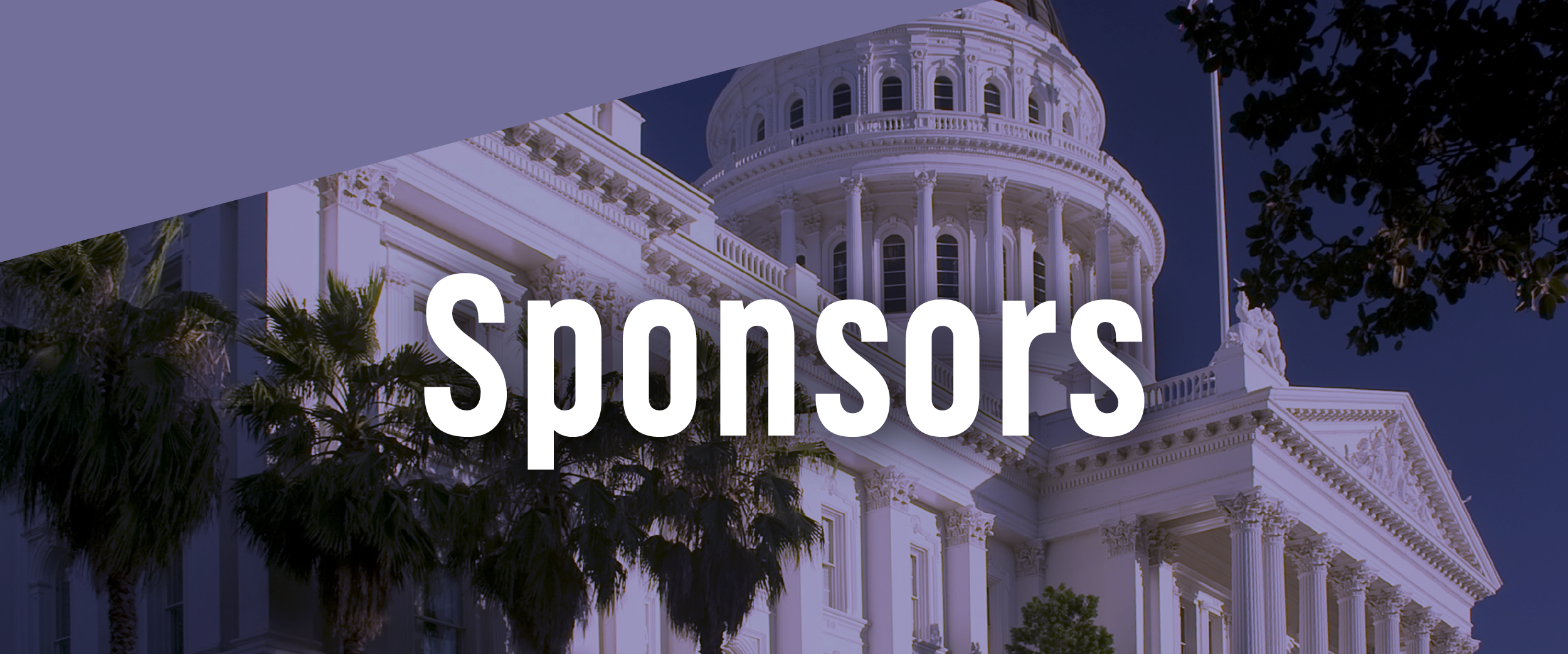 Gold Sponsor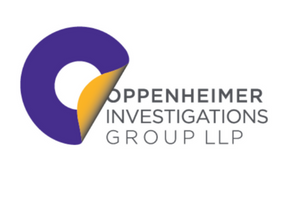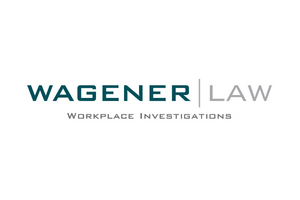 ---
Silver Sponsor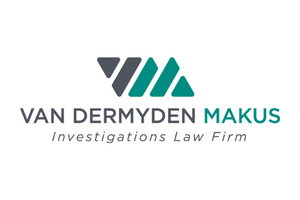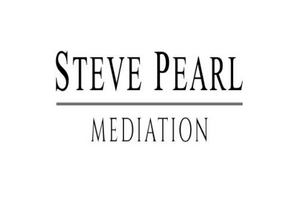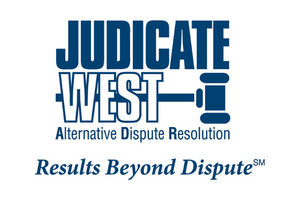 ---
Bronze Sponsor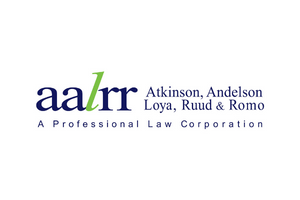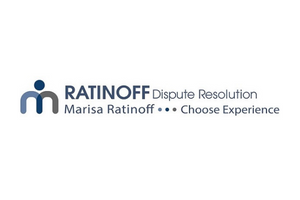 ---
Friends of the CLA Sponsor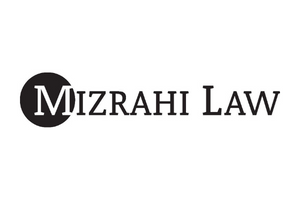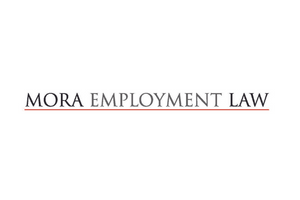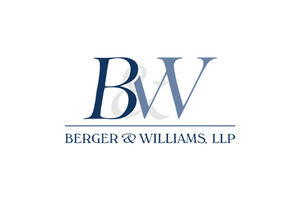 ---
Registration Information
Registration Deadline: The deadline to register is April 21, 2023.
Cancellations/Refunds: Cancellations and requests for refunds must be received in writing no later than April 21st and are subject to a $25 service fee. Refunds will not be available after April 28, 2023.
Special Assistance: For special assistance, please email: LaborLaw@calawyers.org.
Questions: For registration information, email ProgramRegistrations@calawyers.org. For program content and/or Section information, email LaborLaw@calawyers.org.
This event may be recorded. By attending this event, you consent to be photographed, filmed, and/or otherwise recorded, and to any use, by the CLA, of your likeness, voice, and name in any and all media including social media. If you do not want your name or photo to be used, please let us know in advance. We cannot, however, honor requests to opt out of the use of your image or voice if you choose to ask a question during one of the event sessions.
California Lawyers Association is an approved State Bar of California MCLE provider.
---