2023 Real Property Law Health and Wellness Retreat
Fairmont Sonoma Mission Inn
100 Boyes Blvd, Sonoma, CA 95476
The California Lawyers Association Real Property Law Section is excited to invite you to join us for our second annual Real Property Law Health and Wellness Retreat being hosted in connection with the 8th Annual Women in Commercial Leasing Law Symposium. This Retreat will include a great mix of MCLE seminars on real property, ethics, bias, and competency, as well as networking, and health and wellness activities. Attendees will join us in wine country at the fabulous Fairmont Sonoma Mission Inn located in Sonoma, California.
Registration will now open! See details here.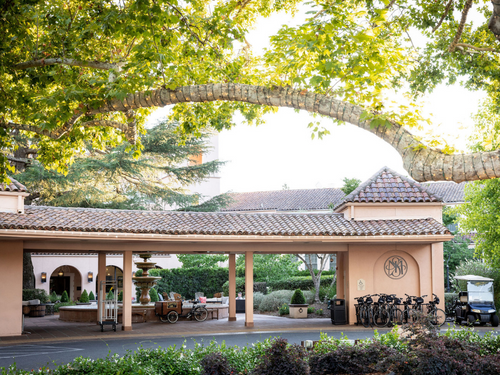 The weekend will kick off on Friday afternoon with a Women in Leasing Law roundtable discussion on Strategies for Thriving as Women Lawyers in a Post-Pandemic World followed by a welcome mixer with food and drinks. Saturday, we have a fun filled day planned which will start with morning workout options, a breakfast keynote speaker on stress management strategies, followed by MCLE seminars on real property law topics, wellness topics, and our keynote lunch speaker, Judge Nomoto-Schumann. After lunch, there will be a few additional seminars, particularly one focusing on wine law with a wine tasting to follow. Dinner on Saturday evening will be an event you won't want to miss. This event is family friendly, and non-attorneys are welcome.