Sixth Annual "Celebrating Women in Competition Law in California"
March 9
@
5:30 pm
–
8:00 pm
Pack your bags and head to San Francisco on March 9, 2023 because the Sixth Annual "Celebrating Women in Competition Law in California" is back in town! Among our panel of exceptional female trailblazers of the competition bar are Bonnie Lau (Partner, Morrison & Foerster LLP), Lin Chan (Partner, Lieff Cabraser Heimann & Bernstein), Elizabeth Jensen (Trial Attorney, United States Department of Justice, Antitrust Division), and Leonor Velazquez Davila (Associate Director, Global Antitrust Compliance, Intel Corporation). Don't miss out on their words of wisdom and register today!
Onsite registration will be available.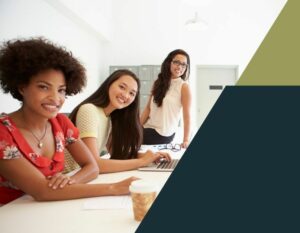 Agenda:
5:30 pm – 6:00 pm: Registration and Hosted Networking Reception
6:00 pm – 7:00 pm: Panel Presentation
7:00 pm – 8:00 pm: Hosted Networking Reception
Location:
Dirty Habit @ Hotel Zelos (5th floor)
12 Fourth Street
San Francisco, California 94103
MCLE Credit:
Earn 1.0 Hour Recognition and Elimination of Bias
Onsite registration will be available.
Panel Description
In a conversation moderated by the Honorable Jacqueline Scott Corley, the panel of female trailblazers of the competition bar will discuss their career paths, provide tips for recognizing and eliminating bias in the antitrust bar, and share strategies for navigating gender-based obstacles. The evening will conclude with a hosted networking reception featuring delectable bites and beverages.
Moderator: The Honorable Jacqueline Scott Corley, United States District Court, Northern District of California
Panelists:
Bonnie Lau, Partner, Morrison & Foerster LLP
Lin Chan, Partner, Lieff Cabraser Heimann & Bernstein
Elizabeth Jensen, Trial Attorney, United States Department of Justice, Antitrust Division
Leonor Velazquez Davila, Associate Director, Global Antitrust Compliance, Intel Corporation
Co-Chairs:
Jill M. Manning, Partner, Pearson Warshaw, LLP
Kate Patchen, Partner, Covington & Burling, LLP (not licensed to practice in CA)
Get to Know the Speakers!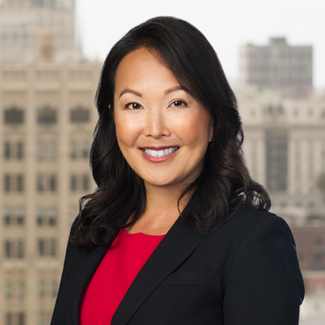 Bonnie Lau
Partner, Morrison & Foerster LLP

Bonnie helps clients navigate internal and government antitrust investigations, enforcement proceedings, and class action litigation. Clients commend Bonnie as "absolutely outstanding; a practical, responsive and adept adviser" and "a fantastic lawyer, detail-oriented and able to handle complex matters with ease and good humor." (Chambers USA, 2022.)

Bonnie Lau is the co-head of Morrison Foerster's San Francisco litigation department. A dynamic trial lawyer, Bonnie has significant experience defending class actions, multidistrict litigations, and enforcement actions, and deftly handles international competition investigations and enforcement issues. She advises clients across a range of industries that face government scrutiny or allegations of anticompetitive conduct, including technology, manufacturing, media, telecommunications, healthcare, and financial services.

Bonnie has tried several bench and jury trials to verdict, and recently served as lead trial counsel in an antitrust class action jury trial with over a billion dollars of exposure. She has represented companies in antitrust and related complex litigation involving claims of price-fixing, wage-fixing, no-poach conduct, output suppression, monopolization, refusal to deal, predatory pricing, and group boycott, and prosecuted antitrust counterclaims in patent infringement and IP matters. Bonnie has also represented clients in various complex litigation and alternative dispute resolution matters involving unfair competition, RICO, TCPA, and intellectual property claims.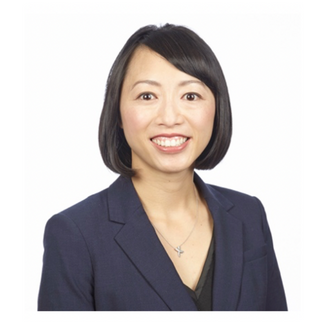 Lin Chan
Partner, Lieff Cabraser Heimann & Bernstein

A partner in Lieff Cabraser's San Francisco office, Lin Chan's successes include representing California consumers and third party payors charging that brand name and generic drug manufacturers conspired to restrain competition in the sale of Bayer's blockbuster antibiotic drug Ciprofloxacin (Cipro). In 2017, plaintiffs in the Cipro case settled with all remaining defendants, bringing the total recovery to $399 million. Lin won AAI's Antitrust Enforcement award for "Outstanding Antitrust Achievement by a Young Lawyer" for her work on the Cipro drug antitrust cases. She also shared Lieff Cabraser's team award from the AAI's Antitrust Enforcement award for "Outstanding Private Practice Antitrust Achievement" for their work on the Cipro case. Lin also represented direct purchasers of titanium dioxide against titanium dioxide manufacturers for conspiring to fix prices. The case settled on the eve of trial in 2013 for $163 million. Lin currently serves as co-lead counsel representing consumers who allege that the two leading manufacturers and distributors of consumer telescopes conspired to fix prices and monopolize the consumer telescope market in the United States.

Lin was the inaugural recipient of AAI and COSAL's Hollis Salzman Memorial Leadership Award in 2021, awarded to a leader within the plaintiffs' antitrust bar who has advanced opportunities for other women and attorneys from underrepresented groups. She also serves as Immediate Past President of COSAL and a member of the AAI's Advisory Board. Lin is President of the Asian American Bar Association of the Greater Bay Area.

Prior to joining Lieff Cabraser, Lin litigated employment class actions at Goldstein, Demchak, Baller, Borgen & Dardarian. She also served as a law clerk to the Honorable Damon J. Keith of the Sixth Circuit U.S. Court of Appeals from 2007 to 2008.

Lin received her J.D. from Stanford Law School in 2007. While at Stanford, Lin she was the Editor-in-Chief of the Stanford Journal of Civil Rights and Civil Liberties.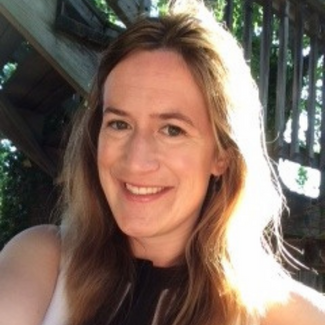 Elizabeth Jensen
Trial Attorney, United States Department of Justice, Antitrust Division

Ms. Jensen has been at the Department of Justice since 2014, when she was hired through the DOJ Honors Program to work in what was then the Networks and Technology Section (NetTech), and is now Technology and Digital Platforms (TDP). Early in her career she worked on various merger investigations and litigations, including as part of the teams that litigated United States v. Aetna (2016) (challenging Aetna's acquisition of Humana) and United States v. AT&T (2017) (challenging AT&T's acquisition of Time Warner).

In 2018, Ms. Jensen transferred from Washington, D.C to the San Francisco office of the U.S. DOJ antitrust Division. After working on criminal investigations for a little over a year, Ms. Jensen began to work full time on the Division's Google Search Litigation, where she has served as chief of staff on a large team of attorneys, paralegals, and economists since 2020, with trial set to begin in September 2023.

Ms. Jensen is from Berkeley, California and graduated from the University of California, Los Angeles in 2008 with a major in English and minors in Political Science and French. After a year living in Japan, she returned to the United States and worked for a few years before applying to law school. She graduated from Harvard Law School in 2014, where she served as Co-Editor and Chief of the Harvard Journal of Law and Gender.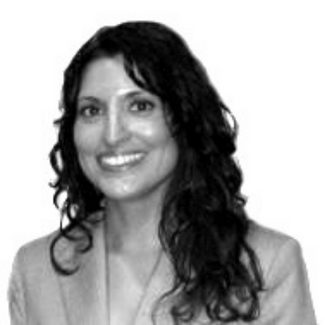 Leonor Velazquez Davila
Associate Director, Global Antitrust Compliance, Intel Corporation

As Senior Counsel at Intel, Leonor's responsibilities include all aspects of Intel's antitrust compliance program, including training and counseling employees, policy development, and monitoring. Leonor's responsibilities also include Anticorruption Compliance for the Americas. Prior to joining Intel, Leonor was an attorney at the U.S. Federal Trade Commission where she held several roles, including attorney in a merger group and in the Office of International Affairs.
Thank you to our Generous Sponsors
This event is generously sponsored by Angeion Group and Huntington Bank.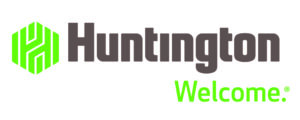 Registration Information
Pricing:
$50.00 for non-CLA members
$25.00 for Antitrust and Unfair Competition Law Section members
Free for members of the Judiciary, NLS members, and Law Students
Pre-Registration Deadline: The deadline to pre-register is Thursday, March 2, 2023.
Cancellations/Refunds: Requests must be received in writing by Thursday, March 2, 2023. A $10 processing fee will be charged for requests received after Thursday, March 2, 2023. For more information, call (916) 516-1757.
Special Assistance: For special assistance, please call (916) 516-1740.
Questions: For registration information, call (916) 516-1757. Telephone registrations will not be accepted. For program content and/or Section information call (916) 516-1740.
This event may be recorded. By attending this event, you consent to be photographed, filmed, and/or otherwise recorded, and to any use, by the CLA, of your likeness, voice, and name in any and all media including social media. If you do not want your name or photo to be used, please let us know in advance. We cannot, however, honor requests to opt out of the use of your image or voice if you choose to ask a question during one of the event sessions.
California Lawyers Association is an approved State Bar of California MCLE provider