A Celebration For the 20th Anniversary of Entry Into Force of the Rome Treaty of the International Criminal Court
July 1
@
11:00 am
–
12:00 pm
The Example of the Situation in Ukraine
Presented by the International Criminal Court Alliance Co-sponsored by the CLA International Law and Immigration Section
July 1, 2022, 11 am -12:00 pm (Pacific Time) via Zoom
Zoom link: https://us06web.zoom.us/j/85318942203?pwd=Q0YyU1M3aVppL0p2Z1hGa0VOeDZJQT09
Meeting ID: 853 1894 2203
Passcode: 715322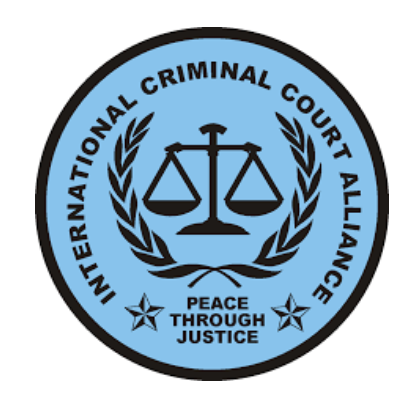 PEACE THROUGH JUSTICE
The International Criminal Court Los Angeles Alliance and the California Lawyers Association International Law Section are pleased to announce the celebration of the International Criminal Court (ICC) entry into force of the Rome Statute.
On July 1, 2002, the Rome Statute granted the Court jurisdiction to investigate and prosecute individuals accused of atrocity crimes such as genocide, crimes against humanity, war crimes, and crime of aggression when no national Courts are able or genuinely willing to do so. The current situation in Ukraine demonstrates the need for accountability for atrocity crimes. The ICC "hold those responsible accountable for their crimes and help prevent these crimes from happening again."
SPEAKERS

SEAN BUTLER, Attorney and Board President of the International Criminal Court Alliance, Los Angeles.
IRYNA ZAVERUKHA, Adjunct Associate Professor of Law at Southwestern Law School. Professor Iryna Zaverukha has taught at LNU, Ukrainian Catholic University and Southwestern Law School, including the subjects of Public International Law and International Criminal Law. Besides teaching, she served as Deputy Dean of the Law School, and later, as Head of the Administrative and Financial Law Department at the L'viv National University in Ukraine. During her 20 years of teaching experience, she has taught in Ukraine, Poland, Kuwait, and the U.S.A. She obtained a J.D., Ivan Franko L'viv National University (LNU); LL.M., University of Southern California; Ph.D. Taras Shevchenko Kyiv National University; S.J.D., The Institute of Legislation of the Verkhovna Rada of Ukraine.
KRISTIN SMITH, Director, Atrocity Crimes Initiative (American Bar Association's Criminal Justice Section & Center for Human Rights) Kristin Smith directs the Atrocity Crimes Initiative, a group of projects on atrocity prevention, response, and accountability jointly supported by the American Bar Association's Criminal Justice Section and Center for Human Rights. Through the Atrocity Crimes Initiative, she works with several global groups of experts to construct standards and best practices in international criminal justice, strengthen the International Criminal Court and US support for international justice institutions, and to further research, public debate, and support for atrocity prevention laws and policies. She has written gender-sensitive analyses on responses to atrocities in Iraq and Myanmar, and technical comments submitted to the Universal Periodic Review of the United States, the Review of the International Criminal Court, and the ICC Office of the Prosecutor's consultation on gender persecution. Prior to the ABA, she worked as a Legal Fellow at the Global Justice Center in New York and the Whitney R. Harris World Law Institute at Washington University, and as a legislative analyst and criminal prosecutor in Oregon. She is a graduate of the University of Notre Dame and Washington University in St. Louis School of Law.