---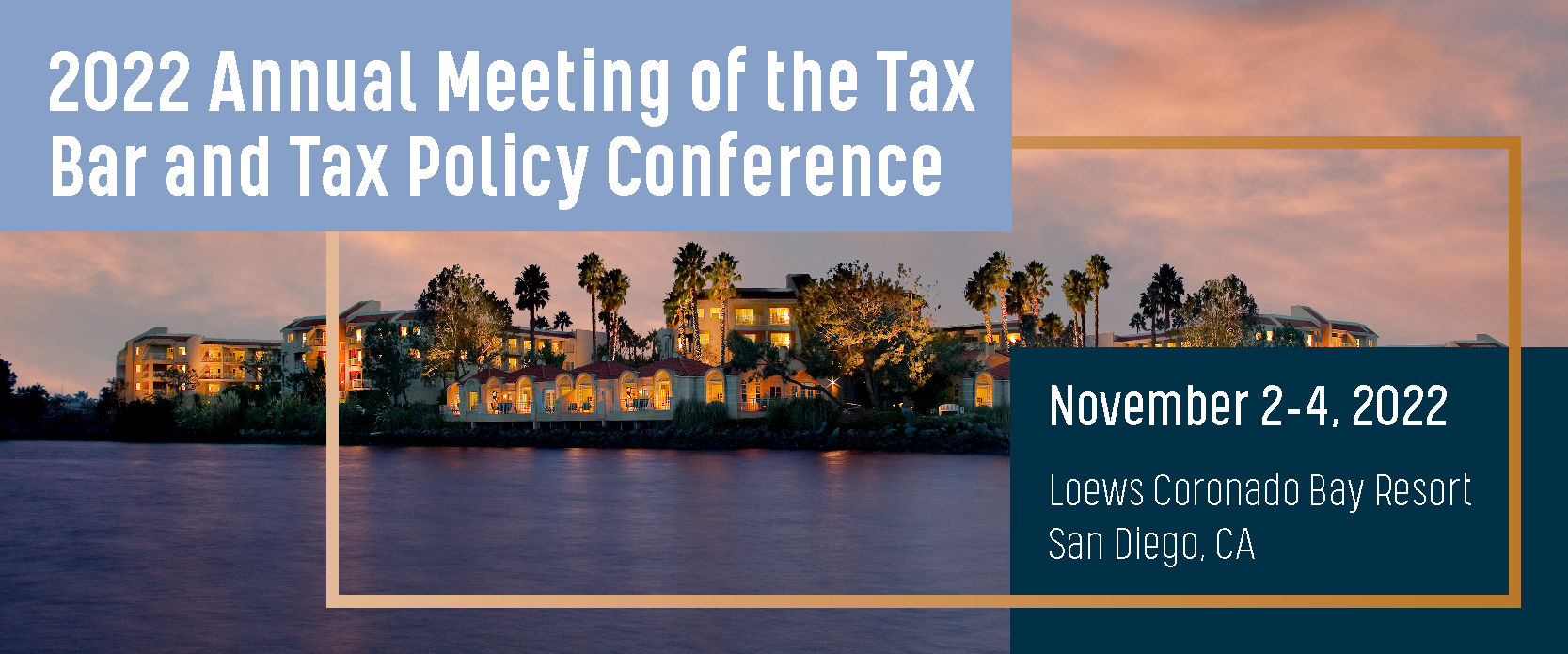 ---
Earn up to 14.75 MCLE Hours
---
Online registration is now closed.
Onsite registration will be available.
---
We're excited to announce that the 2022 Annual Meeting of the Tax Bar and Tax Policy Conference will be held at Loews Coronado Bay Resort in San Diego, California on November 2–4, 2022.
We hope you'll join us for three days of new ideas and discussion, even better connections, and a sense of community. See you there!
Enjoy keynote addresses by Erin M. Collins, National Taxpayer Advocate and Russell Hancock, President & Chief Executive Officer, Joint Venture Silicon Valley.
Congratulations to our annual award winners:
Andrea Kushner, Director – Wealth Strategies Group, AllianceBernstein L.P., V. Judson Klein Award
Robert Horwitz, Hochman Salkin Toscher Perez P.C., Joanne M. Garvey Award
Jozel Brunett, Chief Counsel, Franchise Tax Board, Benjamin F. Miller Award
---
The Loews Coronado Bay Resort
We have received an incredible number of signups for this year's conference and we expect our annual tax gathering to be lively and well-attended! Unfortunately, this also means that our negotiated room block is full and the Loews Coronado Resort is sold of rooms over our conference dates. We don't want you to miss out on this great conference, so we suggest booking a room in a nearby hotel or short-term rental as soon as possible.
Below we've listed some nearby properties. These are not part of a preferred conference room rate and are subject to standard pricing. Availability is not guaranteed:
Airbnb
Pier South – Autograph Hotel
Hampton Inn Express – Imperial Beach
Glorietta Bay Inn
We apologize for any inconvenience, and we look forward to seeing you at the conference!