Message from the Section Chair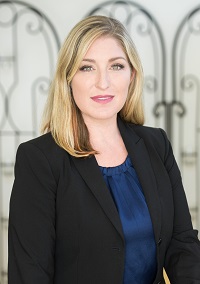 Renee N.G. Stackhouse, Chair
San Diego, CA
Renee@StackhouseAPC.com
SSF Friends,
It's June already and this year is flying by. June means different things to different people; the start of summer vacation, the start of juggling work and kids on summer vacation, and mid-year business evaluations, to name a few. June is also celebrated as Pride month in honor of the 1969 Stonewall riots in Manhattan. This year marks the 50th Anniversary of those riots, which many credit as the impetus for the LGBTQ+ Civil Rights movement (despite the formation of equality groups in the 1950s).
California Lawyers Association's mission is "promoting excellence, diversity and inclusion in the legal profession and fairness in the administration of justice and the rule of law." Your SSF Section is proud to stand with the LGBTQ+ community and wishes everyone a Happy Pride Month.
#SSF Shines
June is also the SSF Excellence Awards Reception which will be held at the Solo and Small Firm Summit in Huntington Beach June 13-15. The Reception is June 14 from 5:30 – 7 and is free to attend. We look forward to seeing you all there as we celebrate three remarkable women: Norma J. Williams (Excellence in Practice), Sheila-Marie Finkelstein (Excellence in Service) and Summer C. Selleck (Excellence in Service). The awards will be presented by Justice Eileen Moore, 4th DCA.
SSF is also partnering with the Real Property Section for their Summer Soiree in San Diego on June 20 at The Loma Club. SSF members will receive entry at a reduced rate and enjoy wine tasting, appetizers, and live music from The Closing Crew. Make sure to get tickets here.
#SSF Supports
Last month, SSF and the Business Law Section hosted a cutting-edge in-person program in Santa Barbara focusing on The New Normal: Mastering Modern Day Business Communications which featured programs on communicating with clients including the legal interpretations behind emojis, ADA website compliance and ending with the importance of destressing from all the client communications. These programs are all available on InReach if you missed it.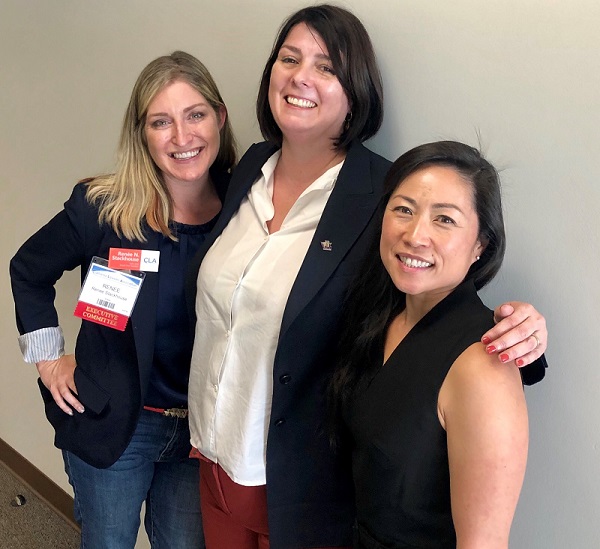 Kudos to Soyeun Choi (Bus. Law) and Sarah Redparth (SSF) for leading this program, as well as a heartfelt thank you to our speakers Naomi Dewey, Purnima Viswanathan Pajpai, Jared Gordon, and Alicia Journey.
The event would not have been possible without the support from our sponsors including Annual SSF Sponsors The Law Office of Jennifer F. Novak, Law Offices of Sotera L. Anderson, and Stackhouse, APC and Event Sponsor JAMS.
Keep an eye out for information on our September 20 Symposium on Solo Success event that will be held in San Diego at Thomas Jefferson School of Law. This program will focus on opening, managing, growing and technology for solos and small firms and will be live-streamed for those outside of San Diego.
#IAmSSF #YouAreSSF #WeAreSSF
SSF is beginning work on updating its well-known Opening and Managing a Solo and Small Firm book, last published in 2008. If you are interested in sharing your expertise, please reach out to me with a writing sample (article, blog or book chapter). We would love to showcase you.
Don't forget to follow us on social media: Facebook, Twitter, LinkedIn.
Your Chair,
Renee N. G. Stackhouse
---