In the Know: 4 Tips for Writing Better Briefs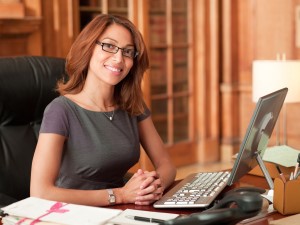 By Julie Brook, Esq.
Regardless of the subject matter and whether it's a criminal or civil issue, these four tips will help you draft the strongest brief possible.
1. Shorter is better. Judges must read many legal papers every day, so they like short briefs. Make your points in simple declarative sentences followed by citations of authority. Don't allow your important points to be lost in an unnecessarily long brief. On the other hand, make sure to give enough detail to persuade the judge that the facts of your case really do warrant granting the relief you're requesting.
2. Simple language is best. Short sentences written in clear language are easiest to read quickly. This means:
Avoid jargon and pretentious language.
Use the active, rather than the passive, voice.
Eliminate unnecessary words.
Avoid string cites and unnecessarily long quotes.
3. Be clear. Make sure what you've written will be clear to the judge. When you complete a brief, reread it as if you were the judge. Start by reading the headings and ask yourself the following questions:
Do they follow each other naturally?
Do they make every point you want to make?
Are any necessary steps missing?
Then read the argument under each heading and ask yourself:
Does it support the heading it's under, or should it go elsewhere?
Do you need further support for the heading?
Have you cited legal authority for each position?
4. Be persuasive. Your most important tool in persuading the judge of your position is a statute or case that fits the facts of your case. Once you find such a statute or case,
give the rule of law,
apply it to the facts of your case, and
draw a conclusion from that application.
Be sure you Shepardize cases and statutes so that you don't use an overruled or depublished case, or a statute that has been amended or repealed. Also, consider adding an introductory paragraph to the brief that summarizes your main arguments. This helps to orient the judge right away to the main issues. And never forget that proofreading can go a long way in making a brief appear more professional and persuasive.
For more on preparing motions and other papers in criminal cases, turn to CEB's California Criminal Law Forms Manual, chap 1. On preparing motions in civil cases, see CEB's California Civil Procedure Before Trial, chap 12. And get expert legal brief writing advice in CEB's program Smith and McGinty on Legal Writing, available On Demand.
---