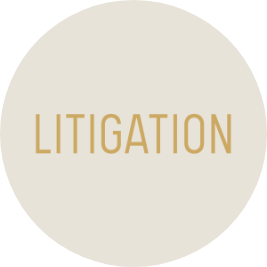 << back to Appellate Lawyer Hall of Fame
Appellate Lawyer Hall of Fame Recipients
2023 – Richard Benes

Richard Benes graduated from Yale University (B.A. 1969) and the University of Southern California (J.D. 1976), where he was Executive Editor of the law review. His 47-year career practicing appellate law in San Diego was launched by service as an extern law clerk for California Supreme Court Justice Stanley Mosk and as a research and writs attorney for the Court of Appeal for the Fourth Appellate District, Division One. After becoming a partner at Procopio, Cory, Hargreaves & Savitch, Mr. Benes formed and practiced in his own small firm, Benes & Fiorello, A P.C., and then for many years as a sole practitioner. He was among the first attorneys certified as appellate specialists in 1996 and retired from practice in 2023.
2022 – Hal Cohen

Harold (Hal) Cohen spent his entire career (more than 50 years) working behind the scenes as a judicial attorney at the California Supreme Court.

After graduating high in his class at Harvard Law School in 1969, Hal came to the California Supreme Court for a clerkship with Justice Matthew Tobriner. The clerkship turned into a permanent position and Hal went on to work for eight justices: Justice Tobriner, Justice Otto Kaus, Justice Joseph Grodin, Justice John Arguelles, Justice Joyce Kennard, Justice Allen Broussard, Chief Justice George, and Chief Justice Cantil-Sakauye. There were 36 different justices and six chief justices during Hal's tenure. As Chief Justice Cantil-Sakauye puts it: " 'Hal served under 30 percent of the Court's 117 justices, and for 30 percent of the Court's 170-year history.' " (Dear, Hal Cohen: Tributes to the California Supreme Court's Most Extraordinary and Influential Staff Attorney (Fall/Winter 2020) 11, 18 <https://www.cschs.org/wp-content/uploads/2021/01/2020-CSCHS-Review-Fall-Hal-Cohen.pdf.> (as of Feb. 25, 2022) (hereafter Hal Cohen).)

Although the details are confidential, Hal contributed directly to the drafting of hundreds of opinions and offered his brilliant insights and analysis on thousands more. As the chief supervising attorney for the entire court under Chief Justice George, Hal performed innumerable administrative tasks that helped the court run smoothly and efficiently.

When Hal retired, he stayed part-time as a retired annuitant and then continued to serve the court as a volunteer for several years without pay. Many people say they love their job so much they would do it for free, but Hal actually did that.

Retired Chief Justice Ronald M. George described Hal "as one of the most brilliant minds that I've had the pleasure of encountering in any venue, and not just limited to the California Supreme Court." (George, Chief: The Quest for Justice in California (2013) at pp. 635–636.) Current Chief Justice Tani Cantil-Sakauye says that Hal " 'is truly a human marvel who possesses unparalleled intellect, poetry of the pen and what seems like infinite exacting knowledge of the law, chapter and verse.' " (Hal Cohen at p. 18.)

There are many ways to assess the contributions of an appellate lawyer. Although he never wrote a brief or signed an opinion, it is safe to say that no one, other than the justices themselves, have contributed more to the work of the California Supreme Court in the last half century than Hal Cohen.
2021 – Wendy Cole Lascher

The Committee on Appellate Courts is pleased to announce the 2021 recipient of the Appellate Lawyer Hall of Fame award, Wendy Lascher.

Six percent of the University of Michigan Law School's class of 1973 were women. One was Wendy Cole Lascher, now one of California's best-known appellate lawyers.

Wendy's professional career began at a three-lawyer appellate firm, where she had an opportunity to handle a wide range of appeals and writs, including multimillion dollar punitive damages cases, hotly-contested divorces, complex business disputes, as well as criminal, real estate, employment, and administrative matters. In addition to representing a death penalty client before the United States Supreme Court, Wendy has appeared before the California Supreme Court, various U.S. Circuit Courts of Appeal, and in every California Court of Appeal district. Her clients range from enormous corporations to government entities to individuals caught up in the legal system.

Wendy chaired the California State Bar's Committee on Appellate Courts, helped write the first California appellate specialization test, and chaired the State Bar's Appellate Specialization Advisory Committee, and has served as president of both the California Academy of Appellate Lawyers and the American Academy of Appellate Lawyers. She regularly speaks about appellate law for continuing education programs, and has served for many years as co-editor of CITATIONS, the newsletter of the Ventura County Bar Association.

In 2011, Wendy brought her practice to Ventura County's Ferguson Case Orr Paterson. She mentors younger lawyers inside and outside the firm, reminding them that no matter how excellent their legal skills, finding time for family, friends, community, and personal life is essential. Wendy is a devoted daughter, mother and grandmother. She earned her private pilot's license in 2018 and is working on her instrument rating.
2020 – Dennis P. Riordan

Dennis P. Riordan is one of the premier appellate litigators in the United States. Over more than four decades, he has argued issues of breadth and importance in criminal and civil cases in state and federal appellate courts across the country.

Before founding Riordan & Horgan with Donald Horgan in 2003, Dennis gained public attention with his thirteen-year battle through state and federal courts, including the United States Supreme Court, to vacate the murder convictions of John Spain, eventually leading to Spain's release on a federal writ of habeas corpus. In 1985, Dennis gained reversal in the Fifth Circuit of the first "Sanctuary" conviction of a religious worker for assisting refugees fleeing wars in Central America. In 1991, he teamed with former judge and U.S. Solicitor General Robert Bork in the Second Circuit to overturn racketeering and fraud convictions in United States v. Wallach.

In 1989, California Lawyer Magazine named Dennis one of the state's "Most Respected Lawyers." In 1996, the San Francisco Daily Journal called him "one of the top criminal appellate specialists in California." In 2005, while listing Dennis among the top ten lawyers in the Bay Area, the San Francisco Chronicle nicknamed him "The Last Hope." In 2007, the New York Times described Dennis as "one of California's top appellate lawyers . . . known as a brilliant writer of motions, briefs and jury instructions." In his book Persons and Masks of the Law, the late Judge John Noonan of the Ninth Circuit cited Dennis Riordan as the single example of a lawyer who could make a difference on behalf of a defendant in a federal criminal appeal.

Dennis also has extensive experience in civil matters. In 2018, he successfully argued in the First District of the California Court of Appeal for the reversal of a $56 million bad faith insurance judgment in Victaulic v. American Home Insurance. As a trial attorney, Dennis recently staved off conviction for a client entrapped in an FBI sting operation, and along with co-counsel, won an acquittal at a federal bench trial for a client charged with violating the CFAA.

Dennis served on the state CALCRIM committee that rewrote California's criminal jury instructions. He is a graduate of New York University School of Law, where he was a Root-Tilden Scholar, an Arthur Garfield Hays Fellow, and a member of the Order of the Coif. He has twice been awarded Fulbright Fellowships for the study of law in Spain, and has served as an adjunct professor at both Stanford and the University of San Francisco Law Schools.
2019 – Jon B. Eisenberg

Jon B. Eisenberg has nearly four decades of experience in appellate litigation. He is the author of the leading treatise on California civil appellate practice, The Rutter Group's "California Practice Guide: Civil Appeals and Writs," and is a Past-President of the California Academy of Appellate Lawyers. Jon has argued a dozen cases in the California Supreme Court and nearly 100 cases in the California Courts of Appeal and the United States Courts of Appeals for the Ninth Circuit and the District of Columbia Circuit.

Jon's clients range from Fortune 500 companies to nonprofit entities and to individuals of modest means in pro bono and public interest litigation. He has participated in numerous civil rights cases involving issues such as the right to die, same-sex marriage, sexual orientation discrimination, free speech, national security, and force-feeding of hunger-striking detainees at Guantánamo Bay. His 2006 book "The Right vs. The Right to Die" is a nonfiction account of the Terri Schiavo case, in which he participated as one of the attorneys representing Terri's husband, Michael Schiavo. In 2016, Jon received the Los Angeles County Bar Association's Pamela E. Dunn Appellate Justice Award for his "extraordinary contributions to appellate justice. "In 2011, he received California Lawyer magazine's "Attorney of the Year" (CLAY) award in constitutional law for his work on a lawsuit challenging President George W. Bush's warrantless wiretapping program. In 2010, he was featured in the Los Angeles and San Francisco Daily Journal as one of ten "Lawyers Who Helped Shape a Decade." He regularly appears on the list of the top 100 Northern California "Super Lawyers."

Jon is a California State Bar Certified Appellate Specialist.

Education
University of California, Hastings College of Law,
J.D. 1979
University of California, Irvine, B.A. 1974

Judicial Clerkships
Hon. Winslow Christian,
California Court of Appeal, First Appellate District (1979-1980)
Hon. Donald B. King,
California Court of Appeal, First Appellate District (1983-1996)

Bar Admissions
California
U.S. Supreme Court
Ninth Circuit Court of Appeals
D.C. Circuit Court of Appeals
U.S. District Court, Northern and Central California Districts

Professional Affiliations
Member, California Academy of Appellate Lawyers
Fellow, American Academy of Appellate Lawyers
Special Counsel, Electronic Frontier Foundation

Litigation Experience
Law Office of Jon B. Eisenberg, 2018-present
Horvitz & Levy LLP, 1996-2006 & 2012-2018
Eisenberg & Hancock LLP, 2006-2012
Farella, Braun & Martel LLP, 1978-1980 & 1982-1984

Boards and Commissions
California Academy of Appellate Lawyers, President 2016-2017
California Appellate Process Task Force ("Strankman Commission"),1997-2000
Alameda County Bar Association, board of directors, 1993-1995 ​

​Teaching​
University of California, Hastings College of Law, Adjunct Professor, 2001-2011 (appellate process)
Frequent lecturer in Continuing Legal Education
2018 – Ellis Horvitz

Ellis Horvitz is a visionary and pioneer in civil appellate practice, universally known as "the dean of the California appellate bar." Ellis' deep involvement and noteworthy success in California civil appellate practice is widely known. He has briefed more than 80 cases in the California Supreme Court and presented oral argument in more than 50. He coauthored The Rutter Group's California Practice Guide: Civil Appeals and Writs, now the leading treatise on the subject. He is a founding member of the California Academy of Appellate Lawyers, a fellow of the American Academy of Appellate Lawyers, and served on the State Bar Committee on the Appellate Courts from 1972 to 1976. Chambers and Partners USA ranked Ellis as a Senior Statesman from 2007 to 2009.

Beyond his dedication to and mastery of appellate law, Ellis was the first "startup" entrepreneur in the field of civil appeals. He began his appellate practice as a sole practitioner when there was no recognized appellate practice specialty and went on from there to found a firm which is now the largest boutique law firm in the nation dedicated to winning civil appeals.