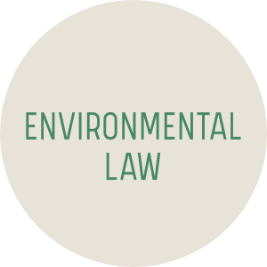 We invite our Environmental Law Section (ELS) members to stay connected and inspired through our new ELS Book Club. Our book selections below touch upon environmental law issues through a range of styles and topics. We encourage you to pick up one or more of the selections below and start reading along with us! Register for an online discussion below (even if you don't finish the book). Additional selections for 2022 will be announced soon.
---
---
Upcoming Book Club Selections
October 2022 and December 2022: Tree Story: The History of the World Written in Rings by Valerie Trouet. We are pleased to welcome Ms. Trouet to the Yosemite Annual Conference in October 2022 where she will be a featured speaker at our evening banquet. Participants will receive a free copy of the book. ELS will meet in December 2022 to discuss the book.
Have a book suggestion? Contact Sara Dudley at sarafdudley@gmail.com.
Past Book Club Selections
2022 Book Club Selections
Desert Solitaire: A Season in the Wilderness by Edward Abbey and Amy Irvine, Desert Cabal: A New Season in the Wilderness (discussed February 17, 2022)
Storm Over Mono: The Mono Lake Battle and the California Water Future by John Hart (discussed April 27, 2022)
Bicycling with Butterflies by Sara Dykman and Buzz Sting Bite: Why We Need Insects by Anne Sverdrup-Thygeson (discussed June 16, 2022)
The Yosemite by John Muir and Dispossessing the Wilderness: Indian Removal and the Making of the National Parks by Mark David Spence (discussed September 22, 2022)
2021 Book Club Selections
The Color of Law: A Forgotten History of How the Government Segregated America, by Richard Rothstein (2017)(discussed October 15, 2020 with the author, co-sponsored by the CLA Racial Justice Section)
The Sixth Extinction: An Unnatural History, by Elizabeth Kolbert (discussed November 19, 2020)
Toxic Communities: Environmental Racism, Industrial Pollution, and Residential Mobility, by Dorceta E. Taylor (discussed December 17, 2020, co-sponsored by the CLA Racial Justice Section)
The Control of Nature, by John McPhee (discussed January 18, 2021)
Braiding Sweetgrass: Indigenous Wisdom, Scientific Knowledge, and the Teachings of Plans, by Robin Wall Kimmerer (2013)(discussed February 18, 2021)
All We Can Save: Truth, Courage, and Solutions for the Climate Crisis, Edited by Ayana Elizabeth Johnson and Katharine Wilkinson (2020)(discussed March 18, 2021)
The Dreamt Land: Chasing Water and Dust Across California, by Mark Arax (2019)(Discussed April 15, 2021 with the author)
The Feather Thief: Beauty, Obsession, and the Natural History Heist of the Century, by Kirk Wallace Johnson (discussed May 20, 2021 with the CLA International Law and Immigration Section)
The Parable of the Sower, by Octavia Butler (discussed June 17, 2021)
Sea Change: A Message of the Oceans, by Sylvia Earle (discussed July 15, 2021)
Short Circuiting Policy: Interest Groups and the Battle Over Clean Energy and Climate Policy in the American States, by Leah Stokes (discussed September 14, 2021)
Black Faces, White Spaces: Reimagining the Relationship of African Americans to the Great Outdoors, by Carolyn Finney (discussed October 14, 2021)
The Overstory, by Richard Powers (2018)(discussed December 9, 2021
2020 Book Club Selections
Silent Spring, by Rachel Carson (1962) (discussed May 7, 2020)
The Snail Darter and the Dam, by Zygmunt J.B. Plater (2013) (discussed May 28, 2020 with the author)
That Wild Country: An Epic Journey through the Past, Present, and Future of America's Public Lands (2017) (discussed June 18, 2020 with the author)
As Long As Grass Grows: The Indigenous Fight for Environmental Justice, from Colonization to Standing Rock, By: Dina Gilio-Whitaker (2019)(discussed July 9, 2020 with the author)
Red Mars, by Kim Stanley Robinson (1992)(discussed July 20, 2020 with the author)
Epitaph for a Peach, by David Mas Masumoto (1995)(discussed August 20, 2020 with the author)
Erosion: Essays of Undoing, by Terry Tempest Williams (2017) (discussed September 17, 2020 with the author)
The Rule of Five: Making Climate History at the Supreme Court, by Richard Lazarus (discussed Sept 29, 2020 with the author, co-hosted by UC Davis)