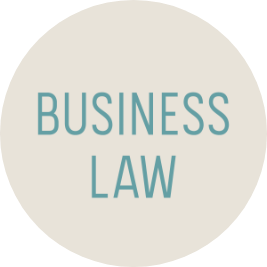 The Business Law Section is pleased to provide the Annual Review of Selected 2019 Developments In Nonprofit Organizations Law and NPO Committee Highlights. We hope that you will find the Annual Review a useful tool to check on current developments in practice areas of interest to you.
Some past editions of the Annual Review can be found here.
For your own copy of older versions of the Business Law Section Annual Review, please contact the CLA web team.
2017: Annual Review for 2016
Executive Committee: Message from the Chair
By Jim Hill


BLN Editorial Board: Message from the Editor
By Ken Minesinger
Agribusiness Committee: 2016 Year In Review
By Lauren Layne, Mark Bateman, Elise O'Brien, and Kari FisherThe Agribusiness Committee's "2016 Year in Review" focuses on significant State and Federal decisions, legislation, and regulatory programs affecting the agricultural industry.
Banks Face Wave of Website Accessibility Claims Under the ADA
By Merrit JonesThis past year has seen a surge in demand letters and lawsuits alleging that business websites are inaccessible in violation of the Americans With Disabilities Act of 1990, despite the fact that the ADA and its implementing regulations do not expressly address websites. The Department of Justice is developing regulations for website accessibility, but is not expected to finalize those until 2018 at the earliest. In the meantime, the DOJ has taken the position that an industry standard applies: the Web Content Accessibility Guidelines 2.0 AA. Courts, however, are split as to whether the ADA applies to websites. Most recently, a California district court granted Domino's Pizza's motion to dismiss on grounds that it would violate the company's due process rights to hold that its website violates the ADA, because the DOJ still has not promulgated regulations defining website accessibility. This article by Merrit Jones of Bryan Cave LLP analyzes the controversy, and what it means for a website to be accessible under the WCAG 2.0 AA guidelines.


Describing the Collateral Subject to a "Blanket" Lien, or How to Knit a Big, Soft, Warm Blanket
By Dean T. Kirby, Jr.The pitfalls and complications of trying to describe "everything" in a blanket personal property security agreement. Some mistakes can be disastrous, and some holes in the blanket just can't be patched.
Selected 2016 Developments in Corporate Law
By William Ross and Jerry T. YenThis article summarizes selected California legislative, regulatory, and case law developments in 2016, as well as some significant actions undertaken by the Securities and Exchange Commission in 2016. Among California legislation that became effective in 2016 are a new exemption from broker-dealer requirements for certain individuals acting as finders, and changes to the Consumer Cooperative Corporation Law and the Victims of Corporate Fraud Compensation Fund. Significant California case law includes decisions discussing a corporation's right of privacy in connection with a document production and the potential applicability of the business judgment rule to actions that violate a corporation's governing documents. SEC actions of particular interest include adoption of new rules for intrastate offerings, amendments to Rule 504 and the elimination of Rule 505 under Regulation D, and significant enforcement actions against companies to protect whistleblowers.
Update on California Finance Lenders Law
By Mike Slattery and Andrew NobleThe California Finance Lenders Law regulates loans from non-bank lenders. This article summarizes how the CFLL limits the interest and other charges the lender may impose as well as other loan terms. It then describes recent changes, and proposed changes, to the CFLL.


Despite Successes in Fending Off Claims Based on Actual Authority, Franchisors Still Face Difficulties in Defending Claims Based on Ostensible Authority
By Charles G. MillerThere is a growing trend to treat franchisors as employers of franchisees' employees, pegged to ostensible or apparent agency principles. The article discusses recent cases and offers drafting suggestions to avoid that outcome.
Annual Health Law Review for 2016
By Long X. Do, Gabriel Ravel, Carol D. Scott, and H. Thomas WatsonIndustry experts from the Health Law Standing Committee provide a comprehensive look at the most important appellate decisions, new legislation, and regulatory developments in health law from 2016.
Recent Developments Affecting Insolvency and Commercial Finance in California and the Ninth Circuit 
By Dan SchechterThis article briefly summarizes key features of decisions affecting insolvency and commercial finance rendered by state and federal courts within the Ninth Circuit. It also provides the author's editorial comments about these decisions.


2016 Developments in Internet and Privacy Law
By Veronica Besmer, Ravi Puri, and Mark AldrichThis article focuses on the plethora of notable legal developments in internet and privacy law that impacted online businesses and consumers in 2016. This includes the new formalities required to obtain safe harbor protection under the DMCA, a Supreme Court ruling related to Article III standing for a consumer allegedly injured as a result of false online information, and new cases impacting the enforceability of web agreements.


BLS Opinions Committee: Review of Current Developments for 2016
By Richard N. Frasch and Peter S. SzurleyThe Opinions Committee of the Business Law Section has been busy during 2016 finalizing three opinion reports, participating in several drafting projects with national opinion organizations, and setting up a new social media portal on Twitter @CalOpinions.
New Report on Third-Party Closing Opinions for California Limited Liability Companies and Partnerships About To Be Published
By Suzanne L. Weakley and James F. FotenosThe Partnerships and Limited Liability Companies Committee (the "PLLC Committee") and the Opinions Committee of the State Bar Business Law Section are pleased to announce that their report, Third-Party Closing Opinions: Limited Liability Companies and Partnerships (the "Report"), is now final and will be published by the State Bar of California soon.


Annual Update of Alternative Dispute Resolution Cases 
By Paul J. DubowThe cases are those issued by California courts and federal courts that have jurisdiction over California. The cases may be of interest to attorneys drafting contracts containing arbitration or mediation clauses.
2016: Annual Review 2015
Executive Committee: Message from the Chair
By Robert G. Harris
BLN Editorial Board: Message from the Editor
By Everett L. Green


California Agribusiness Laws Enacted in 2015
By Barbara Brenner, Lauren D. Layne, Mia S. Brown, and Celia MataA summary of 2015 laws that may affect agricultural interests.
Business Litigation: Year in Review
By Dean KirbyThis article reports on several 2015 decisions of interest to business practitioners of all stripes–addressing matters of privilege, discovery, pleading, enforcement of contracts and judgments, and restraints on someone's practice of their profession.
Legislative Update — Consumer Financial Services
By Brian Farrell and Ryan BeallThis Update summarizes the contents of, and changes to, California legislation impacting the Consumer Financial Services Industry.
2015 Developments in Cyberspace Law
By Ravi PuriIn this 2015 Annual Review of Cyberspace Law, learn more about the various opinions impacting the protection of personal information online. In addition, get a peek at the issues that confront website accommodations pursuant to the Americans with Disabilities Act. Plus, get a glimpse of the myriad of new rules and decisions that will impact businesses in a variety of areas, including advertising online.
Health Care Law Legislation and Litigation Update for 2015: California Health Law Continues to Evolve at a Rapid Pace
By Carol Scott, H. Thomas Watson, and David D. JohnsonA summary of the numerous healthcare statutes enacted in the wake of the Affordable Care Act, and the significant appellate decisions addressing health law.
Recent Developments Affecting Insolvency and Commercial Finance in California and the Ninth Circuit
By Dan SchechterThis article briefly summarizes key features of decisions affecting insolvency and commercial finance rendered by state and federal courts within the Ninth Circuit. It also provides the author's editorial comments related to these decisions.
BLS Opinions Committee: Review of Projects for 2016
By Jim Fotenos, Peter Szurley, and Rick FraschOfficers of the Opinions Committee review the Committee's activities for 2015 and proposed activities for 2016.
Recent Developments in Partnership and LLC Law
By Phil JelsmaThis article reports on several statutory clarifications to RULLCA enacted within the past year, as well as on several recent cases affecting partnerships and LLCs, including, among others, cases addressing what communications can be protected by the attorney-client privilege; the ability of an LLC's creditor to reach assets distributed to members; breach of a member's fiduciary duties to another member; and the effective date of RULLCA.
Annual Update of Alternative Dispute Resolution Cases
By Paul J. DubowA summary of 2015 ADR cases that affect contract drafting.


2015 Commercial Law Developments
By Steven O. Weise, Teresa Wilton Harmon, John F. Hilson, Stephen S. Sepinuck, Edwin E. Smith, and Lynn A. SoukupAs we do annually, the BLN reproduces here the table of contents to this annual report, which reviews, summarizes, and evaluates key 2015 court decisions under Article 9 of the Uniform Commercial Code, other articles of the UCC, and commercial law.