---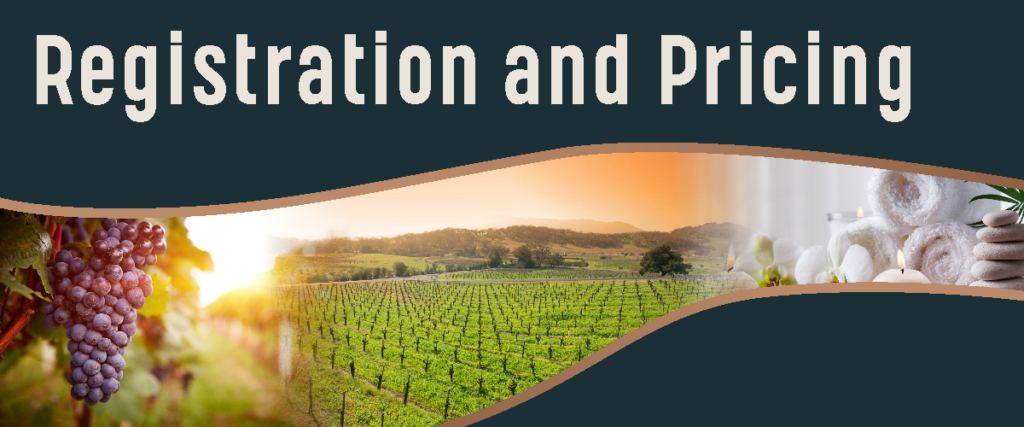 ---
Registration Information
Registration is required to attend the retreat events, activities, and educational seminars.
Please note that registration is hosted on a third-party platform. Your login credentials will be different than our calawyers.org website, and you may have to sign up for an account if you don't have an existing account.
---
Pricing
Early Bird Pricing
Ends February 14, 2023
Regular Rate Pricing
Begins February 15, 2023
Real Property Law Section Member
$379
$479
Non-section Member
(includes enrollment in RPLS Section)
$479
$579
Government Employee
$239
$339
Non-profit Professionals
$239
$339
Student
$239
$339
Additional Guest (Family)
*no MCLE credit
$239
$339
---
The online registration deadline is March 17, 2023.
Space is limited. On-site registration may be available. Please call (916) 516-1757 to confirm availability. Registration fees will be the same whether purchased online or on-site.
For registration assistance or if you have special needs or dietary restrictions, call 916-516-1757 or email ProgramRegistrations@calawyers.org.
For special assistance, call (916) 516-1752.
---
Refunds/Cancellations
Cancellations and requests for refunds must be received in writing no later than Friday, March 17th, 2023 and are subject to a $50 service charge if received after March 17th. Refunds will not be available after Friday, March 17th, 2023.
Program Materials
Registrants will receive a link with information on how to review and download the program materials. It may be helpful to review a program's reference material before the conference. This website is not available to the public, and access is given only to conference registrants. Late-breaking supplemental materials not available before the conference will be added to the website at a later date.
This event may be recorded. By attending this event, you consent to be photographed, filmed, and/or otherwise recorded, and to any use, by the CLA, of your likeness, voice, and name in any and all media including social media. If you do not want your name or photo to be used, please let us know in advance. We cannot, however, honor requests to opt out of the use of your image or voice if you choose to ask a question during one of the event sessions.
The California Lawyers Association is an approved State Bar of California MCLE provider.