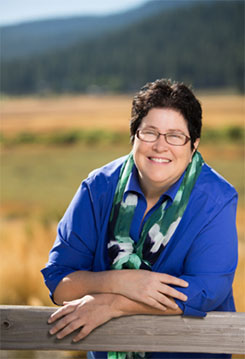 The Real Property Law Section in partnership with the Women in Leasing Law initiative held the 5th Annual Northern California Women in Commercial Leasing Law Symposium on November 4, 2019 in San Francisco. This day-long symposium focused on The Changing and Challenging World of Retail Leasing and provided 4.5 hours of MCLE credit to the 50 attendees.
The day began with a keynote address by Chan Stroman titled Reflections on a Career in Commercial Leasing. Ms. Stroman has practiced commercial real estate law—with a focus on commercial leasing—as an attorney in private law firm practice, as the head of the legal department of a national real estate company, and as founder and principal of her own law practice.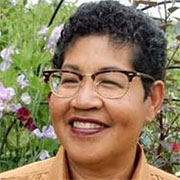 After leaving her job as general counsel of a real estate company based in San Francisco in 2000, she and her family relocated to Madison, Wisconsin. She took the bar exams in Wisconsin and Illinois and has been licensed in both states now for over 15 years. After the bar exams, Ms. Stroman launched her solo practice in Wisconsin, Landlord Counsel LLC which has evolved into a thriving enterprise due to hard work and as she shared, pure luck – she met her first big client while attending a tax seminar.
The next presentation provided the latest information on the Current State of Retail: Imploding or Exploding? led by Carrie Bobb of Carrie Bobb & Co., and Rhonda Diaz Caldewey, Managing Director, Cushman & Wakefield. Carrie's eponymous company focuses on women-centered and women-owned retail businesses. Carrie and Rhonda agreed that while traditional retailers may be struggling, many new companies which may have begun on Instagram or as solely e-commerce vendors are now expanding into physical stores. Their conclusion: retail is doing just fine and consumer spending is up but the relationship between brick and mortar stores and e-commerce is rapidly evolving.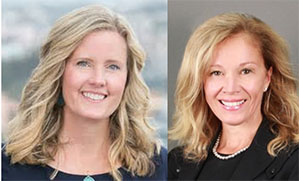 One staple of any commercial leasing practice is the production, review and negotiation of estoppel certificates and subordination, non-disturbance and attornment agreements (SNDAs). In their presentation, How do Landlords, Tenants and Mortgagees Interact During the Negotiations of Estoppels and SNDAs, Sally Piotrowski, Assistant General Counsel Corporate, P.F. Chang's, and Robin Cleary, Senior Counsel, Real Estate, Lyft, shared their experiences as in-house counsel for tenants in dealing with these documents. Emphasis was placed on the necessary due diligence that tenants should conduct in order to make sure the estoppel and SNDA are correctly filled out in order to avoid waiving any rights.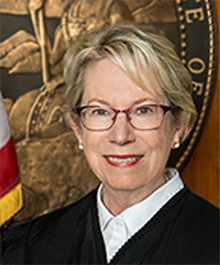 The lunchtime keynote was delivered by Administrative Presiding Justice Mary J. Greenwood from the Sixth District Court of Appeal of the State of California. Justice Greenwood reflected on her more than four decades as an attorney and judge in her talk on Women, Leadership & Justice. She began her career as a prosecutor in Santa Clara County but quickly realized that she was more suited to defense work and became a Santa Clara County Public Defender. In 2012, she began serving as a judge on the Santa Clara County Superior Court and in 2018 was elevated to the Sixth District Court of Appeal of the State of California where she now serves as Presiding Justice. Justice Greenwood shared her lessons from a lifetime of public service, including being one of the few women criminal defense lawyers when she started her career in the public defender's office. At that time, it was not uncommon for judges to address her as "blondie" or "girl" in open court. Through perseverance and hard work, she and the other female criminal attorneys (both prosecutors and defense counsel) slowly gained the respect of court personnel and judges. She believes that we are all broken in some way and that it is our very brokenness which links us through our common humanity. Consistent with this belief, Justice Greenwood said that despite having represented folks accused of horrible crimes, she was always able to sit with them and find some common ground, some point of connection.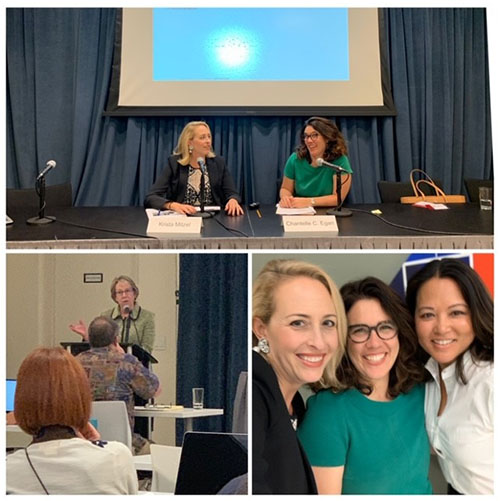 She encouraged the audience to hold empathy as a core value in their practice of law and their leadership roles in the profession. Justice Greenwood's moving keynote address was followed by a panel discussion of Unconscious Bias – How to Spot It and Become an Inclusive Leader led by Chantelle C. Egan, Partner at Seyfarth Shaw, and Krista Mitzel of The Mitzel Group. This panel examined the role of unconscious bias in the legal profession. In particular, how to identify our own unconscious bias in order to become more effective leaders.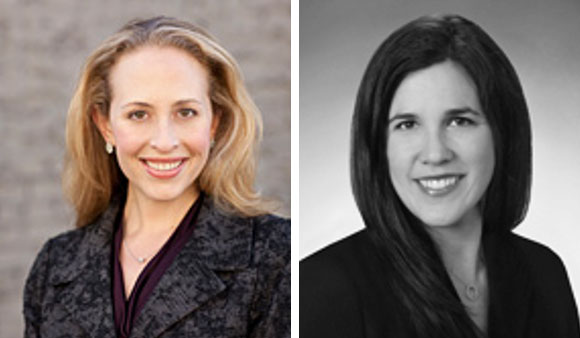 In the wake of voluminous store closings in recent years, shopping center developers, owners and investors are increasingly diversifying the tenant mix of their properties to include medical-related uses. In their panel entitled, The Doctor is In: Leasing to Medical Related Uses, Patricia Hartman of HansonBridgett, and Barbara Finkle of Bartko Zankel Bunzel &Miller, examined the many obstacles to leasing to a medical related use in the shopping center context, including implications of existing reciprocal easement agreements, use restrictions, zoning constraints, lender controls and regulatory requirements unique to doctors.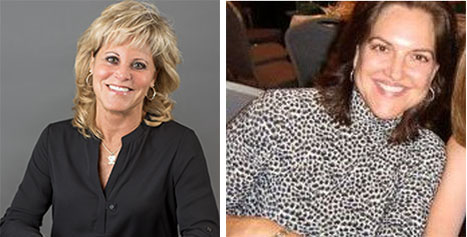 Finally, Marilyn Beardsley, Vice President, Real Estate Law, Albertsons/Safeway, shared Unique Issues in Grocery Store Leasing.  She noted that grocery stores are evolving at an ever more rapid pace as they confront the challenges of e-commerce, direct delivery and ghost kitchens.  Attendees were then provided with a detailed hypothetical setting forth a proposed redevelopment of a shopping center (with Safeway as an anchor tenant) to include medical and co-working uses.  Attendees broke into small groups to work on the hypothetical and then came together as a group to strategize about how to handle the issues presented by the hypothetical.
The day concluded with a networking event where attendees had the opportunity to share their experiences.
---
Related Content