The California Insurance Crisis
By Kimberly Lilley, CIRMS, CMCA, EBP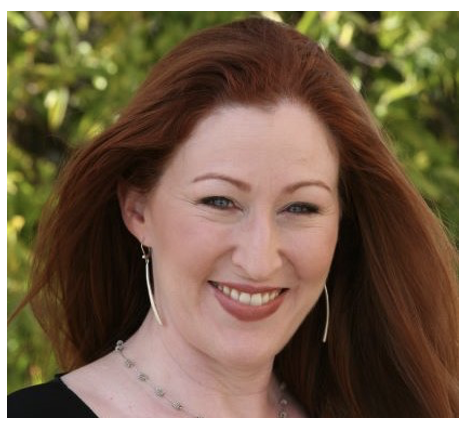 For those who are not aware, the California insurance market is in crisis. Common Interest Developments (CIDs), most commonly condominiums, are not only paying impossible premiums for property insurance, but some cannot get coverage AT ALL, or not to the full coverage requirement in their Conditions, Covenants and Restrictions (CC&R). This puts the boards of directors in direct violation of their CC&R, and therefore at heightened risk for a claim on their Directors & Officers Liability (D&O) policy (professional liability coverage for the decisions made – and not made – by the association's board of directors).
How did this happen? Anyone living in California over the last five years has seen the dramatic uptick in property losses caused by wildfire. Admitted insurance carriers in the state of California file their rates with the CA Department of Insurance in order to be a part of the "traditional" insurance market in the state. Ethically, the traditional market needs to be offered FIRST, and only if the traditional market does not have an option for the risk should it be "shopped" in the "Excess and Surplus" (E&S) market. But these approved rates limit how much a traditional market carrier can adjust their premiums to make up for large losses in their book of business. Because of this lack of premium agility in the traditional market, carriers often opt to pull out of a difficult market entirely. Remember, insurance carriers are not charities. They are a business and need to make sound business decisions. This leaves that segment of the market in the hands of the E&S market, which has more agility, and fewer regulations. The CA Department of Insurance really has no power over how they do business, unlike the traditional market, which can make it harder to address injustices, as well as making the premiums offered more subject to supply and demand market forces.
With so many wildfire losses, the supply has gone down, and continues to go down. If a traditional carrier is willing to accept the risk, they are pushing their rates to the top of their approval range, often limiting the amount of coverage, and demanding high deductibles. When a $40,000 annual policy becomes $460,000 the next year, with no indication of whether it will stay there, or even increase the subsequent year, the association's response is usually, "We can't afford that." But, given the alternatives, these associations cannot afford NOT to. So, assessments are increased by the statutorily permissible 20% alongside special assessments for thousands of dollars on each of the unit owners.
Choosing not to insure brings with it not only the increased risk of D&O claims already mentioned, but also a lack of financing for those looking to buy into the association. Fannie Mae and Freddie Mac notoriously have no desire to back loans where an association is in violation of their governing documents, ESPECIALLY the insurance provisions. Again, we arrive at the sound business decisions these organizations need to make. Let's add to this the fact that the highest-impacted CIDs are the condominiums – very often purchased by first-time buyers, who NEED the loan in order to get into their home. When the current lending institutions find out that, upon renewal, the association is not insured to full value, or worse yet, does not have insurance AT ALL, the financial institutions stop backing loans there. At this point it is unclear what they will do about the loans they currently carry within the association. Trying to find "cash-only" buyers can be difficult and often leads to investors purchasing and renting units, which can change the personality of the association, and its ability to get reasonable insurance, as well.
When we come to the question of what there is to do about all of this, flexibility and advocacy are key. Flexibility, because finding ways of helping the association obtain financing for the increased premium or rewriting governing documents for townhome-style condominium associations in order to allow them access to HO-3 policies instead of the usual HO-6 policies can help the associations get through the next few years. Advocacy, because something has to change.
Community Associations Institute's California Legislative Action Committee (CAI-CLAC) has an Insurance Task Force that has been working on the issue since early 2021, gathering information, setting up meetings with the Department of Insurance, leading calls to action, making comments on proposed regulations, and attending hearings regarding updates to the CA FAIR Plan.
Regarding the CA FAIR Plan, supposedly the insurer of last resort in CA, most condominiums do not qualify for coverage and therefore do not have the same "safety net" as other homeowners. "Most" because the actual underwriting eligibility for condominium associations changes from underwriter to underwriter with no consistent underwriting criteria applied. CAI-CLAC showed up at a recent CA FAIR Plan hearing to testify, and also submitted a detailed request for changes to be made, including clearer underwriting guidelines, a suggestion to rate on the entire association value, thereby avoiding coinsurance clauses, and applying coverage on a blanket basis – items that would allow the CA FAIR Plan coverage to act as a primary layer of insurance that other carriers can layer on top of. Not something that is currently available when using the CA FAIR Plan.
In April of this year, the DOI had a Rulemaking Hearing regarding wildfire risk models used by carriers, and the need for carriers to consider mitigation factors when using those risk models, as well as the need for those factors to be disclosed transparently to the consumer. Right now wildfire risk models are considered proprietary by each carrier. Even the agents for a carrier do not know what factors they use in modeling a risk, nor do they know which mitigating factors impact rates, and to what degree. The DOI is proposing "mandatory factors" for the carriers to take into account, which include whether a community has a community-level mitigation designation (like being a Firewise USA Site in Good Standing), clearing of vegetation, incorporation of only noncombustible materials in structures within five feet of the main structure, removal of combustible structures within 30 feet of a building, a Class-A Fire Rated Roof, enclosed eaves, fire-resistant vents, multipaned windows, and at least six inches of noncombustible vertical clearance at the bottom of the exterior surface of the building. There are also "optional factors," including fuel, slope, access, aspect, structural characteristics, and wind. CAI-CLAC submitted comments in April and in the second round of comment consideration which just closed at the beginning of July. We have already had two meetings with the DOI on these topics and hope to have another one soon.
Legislatively, we have been looking for an opportunity to introduce the definition of wildfire into CA civil code. It may seem counterintuitive, but creating a separate definition of wildfire from fire will allow many of the carriers who have left the market to reenter, perhaps with a larger wildfire deductible, or even an exclusion. This increases the insurance supply, reducing overall cost, and gives associations some semblance of relief. They will still meet the requirements of their CC&R and be insured in case someone falls asleep in bed smoking, or there is an electrical short that starts a fire. The thought is that wildfire may be one of those risks that eventually has its own policy, much like Earthquake and Flood.
California is in crisis. And it won't be over any time soon. Making sure that we are communicating clearly about the issue is one of the best things we can do. The more we vilify the insurance companies, the more they leave the marketplace and reduce the supply of insurance, pushing up the cost. The best thing we can all do is to actively reduce the risk of wildfire in our communities, which will ultimately reduce the amount of wildfire damage, increasing accessibility to insurance in the state. We need to speak up, share stories and solutions. We can help each other through this.
Kimberly Lilley, CIRMS, CMCA, EBP is the Director of Business Development for Berg Insurance Agency and the Chair of CAI-CLAC's Insurance Task Force. She may be reached at kimberly@berginsurance.com.
---