PRACTICE AREA GROUP/JOURNAL HIGHLIGHT: Commercial Leasing Practice Area Committee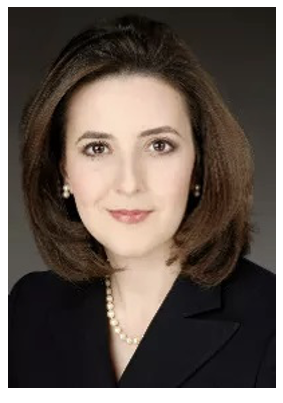 The Real Property Law Section of the California Lawyers Association has organized Practice Area Committees (PACs) to focus on specific areas of real property law.  Each month, E-News will highlight a different PAC.
This month we are highlighting the Commercial Leasing PAC. The Commercial Leasing PAC is an active, vibrant committee comprised of real estate attorneys specializing in commercial leasing as well as legal practitioners who have an interest in commercial leasing as part of their general practice. The group meets every 3-4 weeks, virtually, to discuss current legal issues and market trends in the California commercial leasing practice as well as legislation affecting landlords and tenants in California. The conversation is equal parts sophisticated, educational, and collegial.
Members of the Commercial Leasing PAC regularly present on commercial leasing matters. Most recently, as part of the 7th Annual Women in Leasing Law Symposium (founded by PAC member Jo Ann Woodsum):
Holden Stein and Charlotte Pashley presented a webinar on Lease Workouts in the Age of COVID;
J.J. Sherman and Catherine Oh presented a webinar on Assignment/Subletting- Top Tips for Protecting Your Client's Interests; and
Pamela Westhoff, Michael Greger and Neil Popovic presented a webinar on Commercial Lease Guarantees by Foreign Entities.
In addition, Jonathan August recently presented to the Commercial Leasing PAC a comparison of California Commercial Eviction Moratoria.
The members of the Commercial Leasing PAC are (in alphabetical order): Jonathan August of Buchalter, Maria Bernstein of SSL Law Firm, Laura Drossman of Drossman Law PC, Seagrum Gilbert of DLA Piper, Lisa M.C. Gooden of Law Offices of Lisa M.C. Gooden, Elva Harding of Harding Legal, Matthew Kabak of Kabak Law, Krista Kim of Valence Law Group, Jeffrey Lerman of Lerman Law Partners, LLP, Anthony Mansour of Gordon Rees Scully Mansukhani, Catherine M. Oh, of Murphy Austin Adams Schoenfeld LLP, Charlotte Pashley of McGuire Woods LLP, Ashley Peterson of Law Office of Ashley M. Peterson, Jillian Rich, J.J. Sherman of Law Offices of J.J. Sherman (Chair), Holden Stein of Fathom Law, PC, Jennifer L. Swanson of California Business Law Group, PC, and Jo Ann Woodsum of Woodsum Law Offices.
We thank the members of the Commercial Leasing PAC for their time, their generosity, and their enthusiasm.
If you have an interest in participating in the Commercial Leasing PAC, please contact J.J. Sherman at (213) 984 1806 or email J.J. at jj@jjshermanlaw.com. The Commercial Leasing PAC begins each meeting with introductions of new members, and looks forward to welcoming you!
---