Interview with Real Property Law Section Veteran Committee Member Jose Mendoza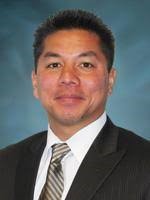 So you have been a member and now advisor of the real property law section executive committee for 10 years…tell me about some of the changes you have seen in the group?
One of the fundamental goals of the RPLS is to draw from diverse constituencies including, but not limited to geographic location, racial and ethnic diversity, practice type, district representation, and gender and sexual orientation. The current composition of the ExCom now consists of more younger and racially diverse lawyers then it has ever had during my tenure.
What are your fondest memories of working with the executive committee?
During our various weekend meetings throughout the year we work hard to publish the Journal, present educational seminars on timely topics, and recruit more attorneys and non-attorneys to join the RPLS membership. Although the work is hard, we also enjoy bonding time with fellow ExCom members through Zumba classes held by Pam Wilson, family dinner and cocktail receptions, private tours of the San Diego Zoo, Yosemite trails and Monterey Aquarium, and even impromptu Karaoke nights.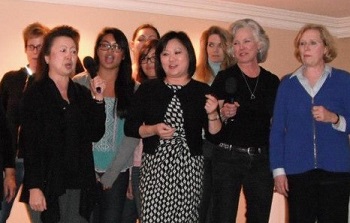 What has been the most rewarding aspect of working on the committee?
Encouraging RPLS members to participate in more continuing legal education events or writing articles for our E-Bulleting or the Journal, which ultimately culminates in those members joining the ExCom.
What has been your favorite or most memorable contribution to the Real Property Section?
As a real estate litigator, and like most trial attorneys, I like to hear myself speak. I jest but, that is not a totally false statement, because I do enjoy giving live presentations on topical issues during the Annual Meeting and the RPLS Retreat (now Spring Conference). Some of my presentations include cyber security, pitfalls in real property transactions, broker standard of care, and neighbor easement disputes.
What are some of the advantages of the new CLA?
As an independent entity, the CLA can now provide additional value to its members by advocating with a louder voice in the California Legislature, which ultimately provides it with the ability to be more responsive to each member's needs.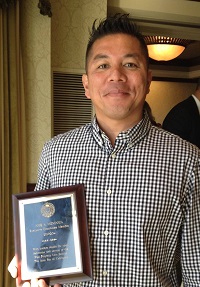 How do you see the CLA shaping up differently in the future?
The mission statement of the CLA is "Promoting excellence, diversity and inclusion in the legal profession and fairness in the administration of justice and the rule of law." The CLA is living up to that commitment by having a female President, Heather Rosing, who is a friend and also a former colleague at the Klinedinst law firm. Additionally, the CLA has just hired Ona Dosunmu as its Executive Director and whom I had the privilege of meeting and sharing dinner with a few weeks ago in San Francisco.
What do you think we can do to improve what our group does for real estate attorneys across California?
The ExCom and RPLS still needs to be more accessible to the attorneys in the less represented geographical and practice areas in California. While the ExCom has branched out from the typical San Francisco, Los Angeles and San Diego locations, we know that we can do more to reach out to other attorneys and bring them into the fold.
Can we talk you into giving CLE? What subject would you like to present?
Without CLE, the RPLS and ExCom will do disservice to its members. So of course we can talk about CLE. In fact, I am on a panel at the RPLS Spring Conference entitled "When Adversaries are Friends." I am also contributing to a panel on diversity entitled "Let's talk about Diversity-What does it mean anyway?"
I see you have published several articles. Has that been rewarding? Tell me about those articles.
Having your articles published is an honor and a privilege. The most rewarding aspect of writing articles is having attorneys call me from out of the blue and asking me questions about cases cited in my articles and discussing trending laws to help them in their current lawsuits and oral argument.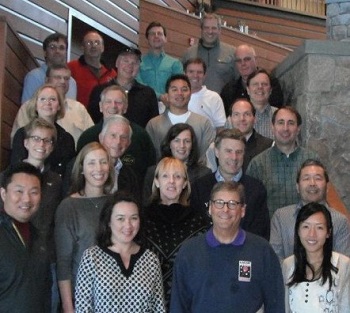 I see you work at Carlson Law Group. Tell me about what the Carlson Law Firm does.
The Carlson Law Group is a boutique law firm specializing in real property transactions and litigation. Some of our attorneys, including myself, are AV rated and are members of the prestigious California Association of Realtor's Legal Affairs Forum. We are seasoned trial lawyers with hands-on experiencing in handling trials, arbitrations and appeals.
What is your particular area of focucs?
Fortunately for me, I started my legal career at Fred Sands Realtors and then in-house litigation counsel at Coldwell Banker Residential Brokerage Company. Thus, my expertise is real estate transactions and litigation involving buyers, sellers, contractors, investors and other real estate professionals.
I see you left a job being in-house counsel. Was that a tough transition?
Actually, I had no choice. As you know, 2008 was a horrific year in real estate. As a result, many departments at numerous real estate brokerages were downsized and/or eliminated altogether. Despite leaving an in-house position to be in the "out-house" I find that the private law firms are very rewarding. You meet other like-minded and driven attorneys and handle cases outside of the normal real property transactions.
Who has been the most influential to you as a mentor or teacher, etc?
That's difficult to answer, but in short, my father, who was also an attorney.
What is your favorite area of real property law?
I enjoy helping buyers, sellers and real estate professionals resolve their disputes and to ultimately consummate the transaction. To some degree I am a Realtor because I subscribe to the motto "always be closing."
Are there any parts of your business you are trying to grow?
I always try to work on my business development. It would be great to work with a large brokerage company developing risk management strategies and training agents. It would also be fantastic to work with other insurers in defending and resolving lawsuits.

Tell me about your favorite case of all time and what happened that made it so interesting.
My favorite case be the "peacock" case. The buyers alleged that the seller and real estate agent failed to disclose that peafowl are a nuisance. It was interesting because of the backstory of why the lawsuit was filed and that one of the buyers was illegally trapping these birds causing a huge community uproar.
Undergrad or Law School, which is better?
Undergrad because I didn't have to pay for it. When I went to UCLA the tuition was only $250 per quarter. Can you imagine going to a top tier university and your parents paying less than $2,000 for tuition and books per year?
B.A. in Political Science? Why?
At that time I always knew I wanted to go to law school and to follow in my father's footsteps; however I thought that having an education in political science would also leave the door open to a career in politics.
What was your favorite part of undergrad at UCLA?
One of my favorite experiences at UCLA was joining an Asian-American Fraternity, Lambda Phi Epsilon, and a fellowship group, Samahang Pilipino, where I have made brothers and friends for life. Not only did I hone in on my social skills but I've create a network both on a personal and professional level.
Other than what you do now, what's the most interesting or unique job you've ever had? Why?
In high school and in college I was part of a DJ group. We would go around from party to party on weekends spinning on the "wheels of steel" when vinyl was the only option. We would also breakdance. Nowadays, I would break my back if I tried to do head-spins or windmills on the dance floor.
What do you do to help balance your life with work?
I love to travel and enjoy cars. In fact, one of our family's most fulfilling vacations was taking delivery of our custom ordered car in Germany and driving 1900 miles through Austria, Italy, Monaco and France to visit little villages and towns. We still own that car and will do another European delivery soon.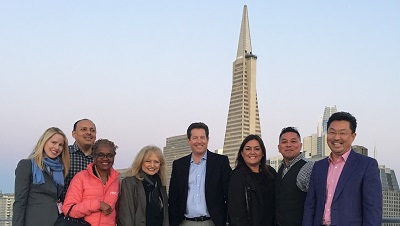 What was your favorite CLE in the last year?
One of my all-time favorite CLE was when a speaker from "The Other Bar" introduced himself as an Ohio State University honors graduate and Stanford Law School alumnus. He then talked about his successful law practice in Northern California before he was disbarred because of drug abuse. The speaker was very detailed about how his life unfolding with drug addiction that left him homeless and his success in getting clean and sober. He now helps other attorneys as they struggle with substance abuse.

---